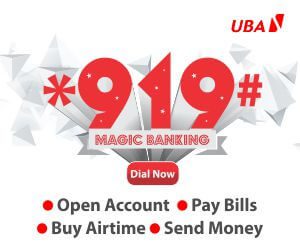 span style="color: #d63333;">BY MAYOWA SAMUEL
Ahead of the 2023 general elections, it would seem that the various political parties used the sale of nomination forms to raise substantial amounts with which the parties would prosecute the coming campaigns.
The huge cost of nomination and expression of interest forms for presidential candidates of the ruling All Progressives Congress has continued to attract comments even when the aspirants beginning from today, will be facing the party's screening committees. The party has been accused of expanding the scope of monetising the polity in a ridiculous manner.
Observers have opined that the high cost of nomination forms from presidential to governorship to federal lawmakers to state lawmakers was an indirect way of amassing a massive war chest ahead of the 2023 general election.
The APC had on April 20 at its National Executive Committee meeting in Abuja, while announcing the date for its National Convention, also announced what individuals seeking to fly the party's flag were to pay. National Publicity Secretary, Felix Morka told journalists after the meeting that the party had pegged the cost of the said forms at N100 million for presidential aspirants.
In the same vein, the party put the cost of Nomination and Expression of Interest form for governors at N50 million while the cost of form for those vying to be Senators was N20 million. Form for House of Representatives cost N10 million, while the State House of Assembly form is put at N2 million.
The party's spokesman further added that women and persons with disability can purchase the expression of forms for any of the positions at a 50 percent discount while the nomination forms for them will be free. For youths who intend to pick up forms, Morka said, "And we consider our youth persons between the ages of 25 and 40, to purchase the expression of interest forms but with a discount of 50 per cent."
The presidential aspirants who submitted their forms before the stipulated deadline included APC leader, Bola Ahmed Tinubu; Vice President Yemi Osinbajo; immediate past Minister of Science and Technology, Ogbonnaya Onu; Senate President Ahmad Lawan; former Minister of Transportation, Rotimi Amaechi; former Minister of Niger Delta Development Commission, Godswill Akpabio; former Imo State governor, Rochas Okorocha; and former Ogun State governor, Ibikunle Amosun.
Also included are Chairman, Nigeria Governors Forum and Ekiti State governor, Kayode Fayemi; Cross River State governor, Ben Ayade; Ebonyi State governor, Dave Umahi; Minister of State, Education, Emeka Nwajiuba; former Senate President, Ken Nnamani; Kogi State Governor, Yahaya Bello; Jigawa State Governor, Mohammed Badaru Abubakar; former Zamfara State governor, Ahmed Yerima and Pastor Tunde Bakare.
Others in the list of presidential aspirants who filed the forms included Ajayi Boroffice; Nicholas Felix Nwagbo; former House of Representative Speaker, Dimeji Bankole; the only female aspirant, Mrs Uju Kennedy Ohnenye; former Minister of State, Petroleum, Timipre Sylva; former Minister of Information, Chief Ikeobasi Mokelu; and Tein Jack Rich.
It is estimated that the ruling party had raked in over N29 billion from the sale of forms for all offices.
However, this did not go down well with the Chairman of the National Conscience Party, Tanko Yunusa.
Although Yunusa noted that the move was a strategy to generate money for the party and have a firm stronghold on the seat of power, he described the huge fee as "another way to encourage corruption in Nigeria. If they want to strengthen the APC that way, then it's more or less like strengthening corruption in the system.
"In Nigeria, we have never seen this kind of unprecedented level of people collecting forms in one political party, and at a higher rate, it has never been done. The rates were lower in the past but there were fewer candidates. Now, the rate is high but then the number of contestants is high. In fact, it has defied all kinds of economic theory," Yinusa added.
The NCP chairman frowned at the ease at which individuals bought the exorbitant forms and wondered how they could afford the forms from their salaries.
"There's no way you can justify individuals who cannot even muscle up their salaries, it's not even enough to pay for that particular form, yet they are easily taking this form as if it's just a peanut in the market. You can see now that Nigerians who are struggling to eat three square meals a day are now seeing their leaders taking the forms as if they are picking bananas on the streets.
"How do they want Nigerians to feel? They are only stealing our money and now throwing it in our faces that we cannot do anything about it. So, I think it's a wakeup call for Nigerians to think that these people that they've put in the positions of power are using their own money to continue to stiffen them and put them in perpetual poverty.

"Now, Nigerians should know the difference, wake up and challenge this particular status quo because it simply means that they are using their money to continue to put them in perpetual poverty.
"ASUU was on strike but you could see the Minister of State for Education, Minister of Labour and Employment, who were supposed to be taking care of that, were the ones at the forefront of taking the forms. How can you justify that when our students are at home? Isn't it laughable?" he wondered.
Southern Taraba senatorial aspirant, Ilyasu Gadu, stated that the N100 million costs of the APC presidential forms goes to show that the party has failed on its promise to rid the country of corruption which it accused the People's Democratic Party of and upon which it sought for the votes of Nigerians to oust the opposition from power.
"In Nigeria, we have never seen this kind of unprecedented level of people collecting forms in one political party, and at a higher rate, it has never been done. The rates were lower in the past but there were fewer candidates. Now, the rate is high but then the number of contestants is high"
He said, "Against the protestation by Nigerians from all works of life that came to rescue the country from the hold of PDP and the corruption of PDP, a party that came to power on that pedestal, has now come out to charge such unacceptable fees for its presidential aspirants.
"When the issue was tabled, the party spokesmen said it was to separate the serious aspirants from the non-serious ones. But I want to believe that in a country that is filled with people struggling to make ends meet, and somebody comes out from nowhere to doll out N100 million in any circumstance, N100 million is no joke, it's not a tea party, it's a lot of money.
"As of this moment, over 20 persons have come out to pay that money as levied by the APC. That really makes it insensitive to the economic situation in Nigeria. Of course, we can only guess what the APC is doing, trying to hike the price to that level.
"The APC came in under false pretenses, and that what we can guess what they are trying to do, as many Nigerians have observed, is to actually monetise the process, and at the same time, weaponise the political process in such a way that other political parties may not have a chance or a look in the political process, especially the presidential election.
"To me and to most Nigerians, the APC has failed in trying to convince Nigerians that it is doing it to run the party because definitely, at the end of the day, APC is going to have billions of Naira in its kitty, of which it will use to buy out the process and to corrupt the process which it condemned when it was coming to power.
"Because APC has monetised the process, what we can guess is that the people who have paid this huge amount of money, especially those who know they have no hope of getting the presidential ticket of the APC, are trying to find a way of investing in the process, that they will gain from eventually."
Groups and supporters buying the forms for political aspirants were also lambasted for being used by politicians to deceive the people while their sources of income were questioned. Nigerians were urged to challenge and stop politicians from using public funds to keep them wallowing in abject poverty.
Yinusa said, "Those particular people cannot be justified. If there is truth about it, let them come and tell us how they generated that money. It's a deceit to the Nigerian people, we know that it's a political gimmick; it's not any person that is collecting forms for anybody. People somewhere are the ones financing it, and then making us look stupid about it."
Echoing Yinusa's submission, Gadu said "If you believe those groups and people buying forms for politicians are the ones gathering the money, then you can believe anything. They are not; we know the tricks of Nigerian politicians. It's very likely and I believe many Nigerians believe that these politicians are the ones, through their surrogates and proxies, giving money to these guys to claim that they are paying it on their behalf.
"Nobody in their right senses will pay that kind of money for a fat cat politician. What the politicians are doing is to mask their corrupt tendencies and practices. It is to now surrogate money, ask them to go pay, and give those people who will claim that they are paying it on their behalf but you and I know that this is one of the oldest cases in Nigerian politics. If you believe that, of course, you will believe everything. So, I don't believe that these tattered and haggard people who are purportedly paying for politicians they love are paying it from their pockets; it's a lie from the deepest pit of hell.
It's a lie with the capital L," he noted.