Financial experts have said that the recent reduction in the Monetary Policy Rate and the Cash Reserve Ratio from 13 to 11 per cent and 25 to 20 per cent, respectively, by the Central Bank of Nigeria is not enough to encourage investment in the manufacturing sector.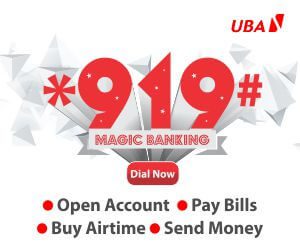 They said, despite the reduction of the interest rate to 11 per cent, it was more expensive to invest in Nigeria compared to other countries with one-digit interest rates.
More so, the experts argued that the recent cash remittances by commercial banks to the Treasury Single Account domiciled with the CBN, alongside bad debts of the banks would have tightened the lending powers of the banks.
Though, Economic Expert and Chief Executive Officer, Financial Derivatives Company Limited, Mr. Bismarck Rewane, said the CBN's action was a positive move that should have been done earlier, he, however, argued that the reduction alone could not increase the lending rate to the real sector because people were not borrowing, based on liquidity, but on the risks within the sector.
"These risks include infrastructural, policy, foreign exchange and liquidity risks. So, we should not envisage that this reduction alone will solve the problem. It will enable the investors more access to funds but it will not do the magic and there has to be partial guarantees by the government to enable the banks feel free to lend," he said.
The President of the Manufacturers Association of Nigeria, Mr Jacob Wines, said he expected the government to do more because manufacturers in the real sector needed a rate of less than five per cent as obtainable in other climes.
He observed, "Interest rate in excess of 10 per cent is not manufacturing friendly so we are hoping that they will think about manufacturing as the only way to diversify the economy.
"To diversify, there has to be an enabling environment, which can be achieved by making funds available at very reduced rates as it is done in other parts of the world. Rates could be between one and three per cent to encourage investment."
Last month, the CBN monetary policy committee slashed the CRR and MPR to ease liquidity ratio in the banking industry.