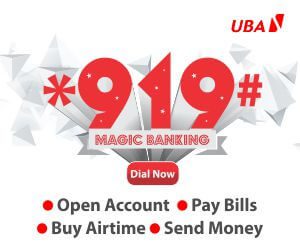 BY AKINWALE ABOLUWADE, IBADAN
The experience was exciting for participants at the Nigeria Photo Cinema Exposition 2022 tagged, 'NPC Expo 2022,' on Tuesday, as invited guests reeled out success tips.
The three-day Expo, held at the Jogor Event Centre, Ring Road, in Ibadan, attracted hundreds of aspiring, new and experienced photographers and videographers.
Sholot Photography, M 12 Photography, Bafunsho Video and Lypix Photography stressed the need for professionals to collaborate and persevere in a bid to attain their goals.
Also, they stressed the need for practitioners to be creative and original for their own good.
The four speakers shared their diverse experiences on their journeys so far, the ups and downs, as well as their success stories.
Morolayo Sholotan (Sholot), a Chemistry graduate from the University of Ibadan, recounted how, within 30minutes with photographers-in-training, he was told how and how not to operate a camera.
To make ends meet and to build a befitting career for himself after graduating from school, Sholot resolved to weather the storm in the field of photography, a field that was unpopular at the time and which was populated by 'old daddies and mummies' with stereotypes on how to do the business the analogue way.
In line with the cliche that 'You must have a 'Why' for being into photography,' the Proprietress of M12 Photography, said she delved into the field to project babies. And, doing baby photography, a frightening thing for many professionals, apart from being a passion for her, has also been a winning idea.
The lady photo entrepreneur took participants at the NPC Expo through wonderful practical sessions for male and female babies using simple but fascinating props and costumes. In the end, she came up with wonderful documentation.
Sunday Oni, the Expo organiser and CEO, Broadnet Concept, described this year's Expo as, "A rare opportunity up for grab for new and professional photographers, cinematographers, vloggers, content builders and skit makers."
Broadnet Concept organised the three-day-training and expository workshop in collaboration with Canon.
The NPC Expo 2022, themed, 'Photo-Cinema in Transit (The Future of Photo-Cinematography), offered photo cinema and gadget experience to both aspiring and established photographers, cinematographers, company IT, church media and organisational personnel.
At the end of Day 1 of the Expo, participants described the experience as highly rewarding and worth its essence.