It is no longer news that many young ones prefer to look for white-collar jobs after graduating from school, and, in the process, ignore opportunities of other lucrative businesses that require little or no capital.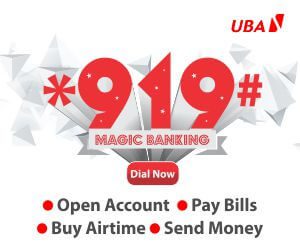 The result is increasing unemployment and rising poverty level.
However, with the right counselling, many of them now know that they can explore some not too attractive but income generating ventures like waste recycling.
Some people may consider their status and what people will say about this kind of business, but public perception is of no use when talking about business initiatives that can boost financial prowess in the society.
Starting a waste recycling business goes along with the right mindset in knowing that you are offering a service to humanity. Recycling is not only getting rid of the world's garbage but helping to prevent pollution of both land and water.
There are different ways of starting the business, considering the type you want to venture into and how buoyant you are financially.
You may decide to become a waste collector of plastics, papers or cartons, e-wastes also known as electronic wastes, and others, as well as recycling the wastes, being a middleman, among others.
Being a waste collector
Industries need waste products as raw materials for production because there are chemicals used for purifying and cleaning these items to keep them free from bacteria and other harmful elements, which can make them health hazards. They consider it cost-effective to buy recycled wastes than order new raw materials and, in most cases, they also add these reprocessed wastes to the new raw materials they have.
If you want to become a waste collector, you don't have to push a wheelbarrow around to collect waste, you can buy from scavengers at a reduced amount and sell it to those that recycle.
On the other hand, you can pay people a token to collect table water and soft drink plastics, cans, cartons, e-waste and nylons around where you live, put them in a sack and get the contact of companies that recycle wastes. You can be their major supplier and they can always pick up at your place if you have a good number of them.
Recycling waste
If collecting waste sounds like a dirty job, you can also invest in the business of recycling if you are financially buoyant. All you need to do is to get the recycling machine, which is a good investment.
When it comes to recycling, many people think that only part of an item can be recycled, when in most cases, the whole item has value. For example, plastic bottle caps can usually be recycled right along with the bottles and the lids from steel cans can also be recycled along with the cans.
So, if you can recycle this much as pertains to waste, you have many production companies as your potential clients. For instance, one waste material that has huge potential is polyester fibre because of its several uses in many industries and also for its use as packaging material for beverages, food products, pharmaceuticals, consumer and industrial
products.
Become a Middleman
You can be a middleman between companies that want to buy recycled wastes as raw materials and companies that want to sell. Before wastes can be recycled, there is a need for people that will be responsible for collecting the wastes and taking them to companies that are readily available to reprocess it, then to companies that will also re-use it. This can be done by simply recycling an item or making a basic fix to it, and by so doing, saving all the energy that would have been consumed in the process of making it.