The inability of most state governments to meet their financial obligations on various fronts and embark on development projects as promised during their respective electoral campaigns, have been linked to the huge resources being used to service the pension demands of former governors and deputy governors of some of the affected states.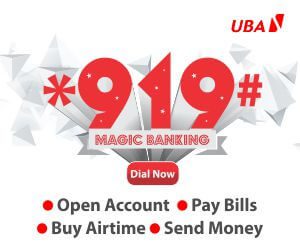 Indeed, investigations by The Point reveal that payment of pensions and jumbo perquisites to the former state helmsmen and their deputies has incapacitated their successors in the fulfilment of such obligations as payment of workers' salary.
Some of the states affected are Akwa Ibom, Gombe, Sokoto and Lagos states. Others include Rivers, Kano, Kwara and Zamfara states.
Findings by our correspondent show that the eight states, which are involved in payment of huge pension benefits to their former state executives, are paying a whopping N776,163,584,000 every year to cater for the pension demands.
The amount paid by each of the state does not, however, reflect the revenue-generating capacity of the states. Akwa Ibom pays N200 million per year as pension to its ex-governor. Gombe pays N300 million, Sokoto pays N200 million, while Lagos pays N30 million.
---
'Why is it that they cannot adjust and live a normal life? After all, look at people such as Clinton and others, they have been making money through making public speeches
---
Rivers, Kano, Kwara and Zamfara states pay N11,540,896, the annual salary of the incumbent governor, to each of their past governors.
The amounts listed above exclude allowances approved to cater for such miscellaneous benefits as housing, accommodation, vehicles, furniture, leisure, allocations to the ex-governors' domestic staff, among others.
As a result, The Point gathered that the development had been raising concerns among people and leaders of thought across the states that, as the list of ex-governors swells, each state would require a larger percentage of its revenue to maintain their expensive and luxurious lifestyles. In Akwa Ibom, a former governor is entitled to a new official car and utility vehicle, changeable every four years; one personal aide and provision of adequate security; a cook, chauffeurs and security guards for the governor at a sum not exceeding N5 million per month.
A former governor of Lagos is entitled to a house in Lagos and Abuja, six new cars every three years and 300 per cent of the incumbent governor's annual salary for furniture allowance
Concerns have been raised that the beneficiaries of the largesse succeeded, during their tenures, in cajoling the Legislature to pass into law, the payment of pension and other benefits that would sustain the standard of living they enjoyed while they were in power.
As recession is threatening the country's economy, payment of the pension have become a drag on the efforts of incumbent governors to execute projects and provide infrastructure that could spread the dividends of democracy to the electorate.
A human rights activist and lawyer, Mr. Festus Keyamo, who recently made the observation in his assessment of the implication of the extant pension laws that were passed by the state lawmakers and assented to by the various ex-governors while in office, said the law protected the ex-helmsmen's interests and ensured that they do not suffer a fall in standard of living after leaving office.
As the ex-governors took steps to protect their interest through the Pension law, none of them extend the gesture to workers.
A few of them were on record to have grumbled that the minimum wage of N18,000 was prohibitive.
In recognition of the present imminent economic recession in the country, President Muhammadu Buhari has volunteered a 50 per cent cut in his emolument. The Governor of Kaduna State, Mallam Nasir el-Rufai, also emulated the laudable measure as he also announced a 50 per cent reduction in his salary and allowances. None of the former governors, who are enjoying the unprecedented largesse at the expense of their states has considered advocating reduction in their jumbo pension.
A perusal of the various states' Pension Law for Governors and deputy governors from Lagos to Zamfara, Akwa Ibom to Kano State and Rivers to Sokoto State, among others, reveals determined efforts to ensure that each of the state continues to satisfy the needs of its
former helmsmen. In spite of the fact that the Revenue Mobilisation Allocation and Fiscal Commission approved payment of 300 per cent basic salary as severance allowance to political office holders upon leaving office, amendments of the various Pension Laws at the instance of former governors swell the benefits, requiring states to cough billions of naira annually to satisfy the high taste of the former state chief executives. Investigation by The Point revealed that the agenda to continue milking the state for the pleasure of ex-governors was hatched mostly during the first eight years of the present democratic experience.
DANGERS AHEAD
Tax payers and observers are already expressing fears that if the present trend of satisfying the bogus financial and material benefits of the former helmsmen continues, prompt execution of public projects would, undoubtedly suffer.
According to The Point's findings, the Lagos Pension Law, as passed by the administration of former Governor Bola Tinubu in 2007, stipulates that former holders of the number one political office in the state will enjoy the following benefits for life: Two houses, one in Lagos and another in Abuja. (Property experts estimate houses in the two cities to cost about N500million and N700milion, respectively).
Other benefits in the package are six brand new cars, replaceable every three years; furniture allowance of 300 per cent of annual salary to be paid every two years, and close to N2.5 million as pension monthly, amounting to about N30 million annually.
Under that law, a former governor of the state will also enjoy security details, free medical services, which also take care of his immediate family.

Other benefits which a former governor of the state is also entitled to include 10 percent house maintenance allowance, 30 percent car maintenance allowance, 10 per cent entertainment allowance, 20 per cent utility allowance and an unspecified number of domestic staff.
Worried by these outrageous benefits, concerned Lagos residents and democracy activists are now kicking. They described the provision of the Pension Law as insensitive and a way of exploiting the people and the state for the benefit of former leaders.
GREEDY REQUESTS
Other states that are pandering to the whims and caprices of their ex- governors and deputies include Rivers State and Akwa Ibom in the South-South.
In Rivers State, the law provides 100 per cent of annual basic salaries for a former governor and his deputy, a residential house in any location of his choice in Nigeria; one residential house anywhere in Rivers State for the deputy; three cars for the ex-governor every four years and two cars for the deputy within the same period.
An ex-governor's furniture allowance is 300 percent of his annual basic salary every four years en bloc. His house maintenance is fixed at 10 per cent of the annual basic salary.
In Akwa Ibom, the law provides for N200 million annual pay to ex-governors and deputies. They also enjoy a pension for life at a rate equivalent to the salary of the incumbent governor/ deputy governor respectively.
A new official car and a sport-utility vehicle every four years; one personal aide and provision of adequate security; a cook, chauffeurs and security guards for the governor at a sum not exceeding N5million per month and N2.5 million for the deputy governor, are the other benefits they are expected to enjoy.
---
It is wrong for anyone to conclude that Tinubu amended the law for himself. Though he may be the first person to enjoy it, he is not the only one that will do so. I don't even expect much on it since it is already a law passed by the state assembly
---
A former governor and his spouse are also to enjoy free medical services at an amount not exceeding N100 million per annum, while his deputy is entitled to N50 million for the same purpose. Also, there is provision in the law for a five-bedroom mansion in Abuja and Akwa Ibom as well as an allowance of 300 per cent of annual basic salary for the deputy governor.
A former governor also takes a furniture allowance of 300 per cent of his annual basic salary, every four years in addition to severance gratuity. In Kano State, the Pension Rights of Governor and Deputy Governor Law 2007 provides for 100 percent of annual basic salaries for former governor and deputy governor.
Furnished and equipped office, as well as a 6-bedroom house, "well-furnished" 4-bedroom for deputy, plus an office. The former governor is also entitled to free medical treatment along with
members of his family within and outside Nigeria, where necessary. His deputy enjoys the same medical benefits.
Two drivers are also provided for a former governor and a driver for his deputy; and personal staff below the rank of a Principal Administrative Officer and a personl assistant not below grade level 10. There is also provision for a 30-day vacation within or outside Nigeria. In Gombe State, a N300 million executive pension benefit is provided for the ex-governor.
In Kwara, the 2010 law gives a former governor two cars and a security car, replaceable every three years, a "well-furnished 5-bedroom duplex," furniture allowance of 300 per cent of his salary; five personal staff, three SSS operatives, free medical care for the governor and the deputy governor; 30 per cent of salary for car maintenance; 20 per cent for utility; 10 per cent for entertainment and 10 per cent for house maintenance.
The Zamfara version of the law, signed in 2006, gives former governors pension for life, two personal staff, two vehicles replaceable every four years, two drivers, free medical services for the former governors, deputy governors and members of their immediate families in Nigeria or abroad.
The law also gives the former governors a fourbedroom house in Zamfara, an office, free telephone and 30 days paid vacation outside Nigeria.
In Sokoto, former governors and deputy governors are to receive N200 million and N180 million, respectively, being monetisation
personvalue for other entitlements, which include domestic aides, residence and vehicles that could be renewed every four years. Section 2 (2) of the Sokoto State Grant of Pension (governor and deputy governor) Law, 2013 states that, "the total annual pension to be paid to the governor and deputy governor, shall be at a rate equivalent to the annual total salary of the incumbent governor or deputy governor of the state, respectively."
SELFISH LEADERS
Keyamo, reflecting on the vexed issue, described the approved benefits for the former chief executives of the state as "totally immoral."
He said, "What I think is that we may have to look at the reason for making those pension laws. The reason is to encourage public officers not to steal, because most of them take to stealing in the office to have something to fall back on when they eventually leave office.
"However, in my own situation, a question we should ask is, have we blocked the holes to prevent public stealing? And the answer is no. We have not. We have not blocked those holes. If we have not done this, then to me, it is salt on injury for somebody to be in public office with opportunity to steal and for him to still come back to enjoy such bogus benefits.
"Having said that, for me it is a double compensation for the beneficiaries. Apart from this, the provisions are very excessive.
A little compensation after leaving office should be enough. After all, public office is a public service, and it is a patriotic service. If you have not gone there to steal money, how will you come back to collect such a big pension?" He added, "Why is it that they cannot adjust and live a normal life? After all, look at people such as Clinton and others, they have been making money through making public speeches. What stops a public officer to fend for himself after leaving office? It is immoral for you to adjust the law to suit yourself. The right thing is for the law to be amended again. Whether you like it or not, the law was made in a hurry. It is a law that is not in tune with time and expectations of people. The law should be reversed." Another lawyer, Chike Maduekwe, speaking in the same vein, condemned the passing into law of the amended pension Bill by the Lagos
State House of Assembly. Maduekwe said, "This is a political matter and as you know, it is not Lagos alone that is involved in the ignoble act. Akwa Ibom also did a worse thing. And as I said, the act has been backed by the House of Assembly.
"What we should be looking at is the morality of it, especially with the parlous state of the economy in the country. Those who are wont to support the exploitative law may say Lagos has enough revenue to fund it. But I think it is morally improper.
"Is it not irresponsible and the height of self-centredness for the past governors to give themselves benefits that a state can use to build more public infrastructure for the benefit of the people just because they were governors? It is immoral and irresponsible." The Lagos State chapter of the People's Democratic Party, reacting to what it described as sheer exploitation of the state and people, called for immediate probe of a former governor of the state, Senator Bola Ahmed Tinubu over the Lagos pension law.
The party's Publicity Secretary in the state, Gani Taofik, in a chat with The Point, argued that the approved Lagos pension law had been one of the factors responsible for the state's "woeful level of performance" over the years.
Gani said, "The law, which was deliberately made to suit the wishes of Tinubu, is a fraud and corruption of the highest order. I remember that it was one of the very obnoxious deliberate commissions that a governor should be entitled to a mansion in Abuja and another in Lagos, four vehicles and other bogus allowances. At the end, all these will eat into the state's till. The taxpayers will be funding taste of a governor who looted the treasury while in office.
"I think it is a law that should not survive at all. It is an unruly act that has exposed the All Progressives Congress as a party of exploiters. With their prodigal spending, Lagos State now lags behind as it can no longer finance major projects as expected.