Counsel to the senator representing Ogun-East senatorial district, Prince Buruji Kashamu,
has said that the National Drug Law Enforcement Agency had no noble role to play with its recourse to extradition proceedings in view of the nation's Extradition Act.
The lawmaker's counsel, Mr. Ajibola Oluyede, spoke against the backdrop of an NDLEA report on the proceedings in the committal application before the Federal High Court, Abuja, over Senator Kashamu's case. Oluyede explained that the writers of the report were being mischievous.
The report, credited to the NDLEA, was allegedly made in response to a committal application brought against it by Senator Kashamu for continuing to plan illegal extradition attempts against him.
As matters currently stand, no entity in Nigeria, including the Attorney General of the Federation and all law enforcement agencies can take any step against Senator Kashamu lawfully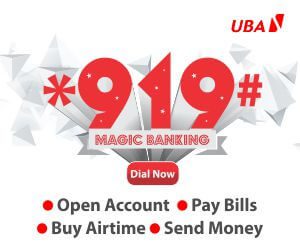 The NDLEA in a counter-affidavit filed before the Court in Abuja to oppose the contempt proceedings initiated by Kashamu against the agency and other respondents, said it is not true that the court had perpetually restrained the Federal Government from extraditing
Kashamu to the United States of America to face drug-related charges.
Prior to this counter-affidavit, a dismissal of the extradition application made by the Attorney- General of the Federation in suit number FHC/ABJ/CS/49/2015, the judgment against NDLEA and others in suit number FHC/L/CS/508/2015, had been made, forbidding the NDLEA from any cooperation with foreign agents to forcibly abduct Senator Kashamu.
According to Oluyede, every person with the slightest inclination could discover, just by
reading the Extradition Act, that NDLEA had no role to play in the institution of extradition proceedings.
He said, "It is the exclusive preserve of the Attorney General of the Federation to initiate extradition processes after receiving a valid request from a treaty bound country against any person resident in Nigeria.
"The AGF is the only person who may decide which law enforcement agency to use to execute a warrant duly obtained from the Federal High Court for that purpose and even in drug-related cases it does not have to be NDLEA."
Oluyede added that "such a warrant cannot be obtained clandestinely, but in the course of
proceedings already commenced before the Federal High Court. In many cases, the court would not make such a warrant when the subject is a public officer of the standing of a distinguished senator of the Federal Republic of Nigeria, but would merely issue a summons for him to appear by himself in the court."
Oluyede further stated, "The AGF has himself admitted that he is bound by the decision of the court dismissing the extradition proceedings it brought against Senator Kashamu and cannot take further steps against him. Indeed, the AGF denied being involved in any further attempts against Senator Kashamu as alleged in the committal proceedings brought by the senator. I wonder why the writer did not major on the affidavit filed for the AGF in the proceedings, instead of that of the NDLEA."
While stating that the overzealousness of the NDLEA and its continued threat against Senator Kashamu should be seen by right thinking persons as "most unbecoming, irrational and evil," Oluyede noted that the idea being sold by the mischievous writer was that "the universally berated and deplored invasion of SenatorKashamu's house in May 2015 was part of a legal extradition process.
No right minded person will ever buy that nonsense any more. He said, "The NDLEA invaded Senator Kashamu's house on Saturday, May 23, 2015 at 3 am, not for extradition purpose but for rendition purpose, based on the control of NDLEA by foreign agents and
illegal directions given by an irresponsible public officer.
"NDLEA had no warrant known to the Extradition Act and its entire objective was to abduct Senator Kashamu and hand him over to his political adversaries under sedation for a flight to the USA in a private jet to be handed over to USA authorities. There was no intention to go through the courts asrequired by the Extradition Act."
He further added that "having been caught red handed in this nefarious ploy, the NDLEA,
rather than offer an unreserved apology to the senator for the destruction to his property and the unwarranted humiliation to him and his family, continues to prance around like a puppet completely under the control of the senator's political adversaries and plotting
with them other illegal attempts to abduct and export the Senator out of Nigeria without following due process of law.
"The quotation in the mischievous write-up credited to NDLEA is a clear admission that NDLEA is not interested in proceedings against Senator Kashamu through lawful means, which it admits it cannot do (and which in any event it does not have the power to do), but is a veiled threat that it will again (under the pretence of pursuing lawful extradition) take steps against the senator to pleaseits puppeteers."
Oluyede added, "As matterscurrently stand, no entity in Nigeria, including the AGF and all
law enforcement agencies can take any step against Senator Kashamu lawfully or unlawfully for any purpose connected with allegations from which he has been exonerated
by British Courts in 2000 and 2003. The Federal High Court has, in suit number FHC/L/
CS/508/2014 decided this much.
"That court held that the issue of Senator Kashamu's involvement in the alleged offence committed in the US can no longer be re-opened in new extradition proceedings in Nigeria since a competent English Court has found positively after three (3) years of trial that Senator Kashamu is not the person involved in the offence and that it is a case of mistaken identity. The NDLEA and its publicists should give the matter a rest."