Nigeria's Ifeanyi Festus Ezeli-Ndulue, like many NBA players, looked up to Hakeem Olajuwon, who won two championships, dominated his position and earned a place in the Hall of Fame.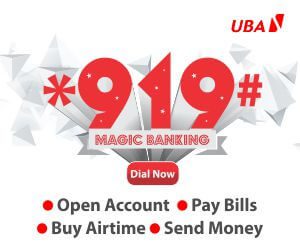 To Ezeli, he was the definition of a successful big man but when the two met for the first time this summer, Olajuwon imparted advice that has stayed with Ezeli this season: don't let anyone define you.
"It's something that we all do, everybody in life," Ezeli was quoted as saying by Basketball Insiders. "People always try to put you in a box. He was talking in regard to basketball, but I can use that for life in general. Never limit yourself."
Ezeli and Olajuwon, who both grew up in Nigeria, participated in the NBA's first basketball game in Africa in August. Olajuwon introduced himself to Ezeli during the trip and began offering advice during workouts and conversations. Having a clear sense of self and direction was a main point.
"At the end of the day, nobody else knows what you're capable of but you," Ezeli said. "I think it's important to always have that vision when you work and build that sculpture of yourself. You're the person who can do that, not anybody else," he added.
Ezeli understands his role in the Warriors system that runs like clockwork. With the reigning MVP Stephen Curry driving the offence and a slew of offensive threats around him, Ezeli's biggest tasks come in at the other end of the floor.
With his minutes nearly doubled from last season, he ranks second on the team in rebounds with 6.7 per game, up from 3.4. Ezeli's rebounding percentage has increased from 16.1 per cent to 18.7 percent. He also gives t h e Golden State Warriors versatility with consistent contributions as a starter and a reserve off the bench.
"I'm a defensive anchor right now," said the 6'11, 265-lb. centre. "I continue to work on my game and improve every day. But my job and my role on this team is to be a defensive anchor, rebounder and screener. I love my job," he said.
As Ezeli continues to improve in his third season, he does so with a championship under his belt. Meeting Olajuwon as a fellow title winner made the encounter that much more significant.
"He's a champion and I'm the second African-born player to win a championship," Ezeli said. "When he recognised me and came over and talked to me, in a situation like that, I felt proud to say I was a champion," submitted Ezeli, who was selected by the Golden State Warriors as the 30th pick in the first round of the 2012 NBA draft.