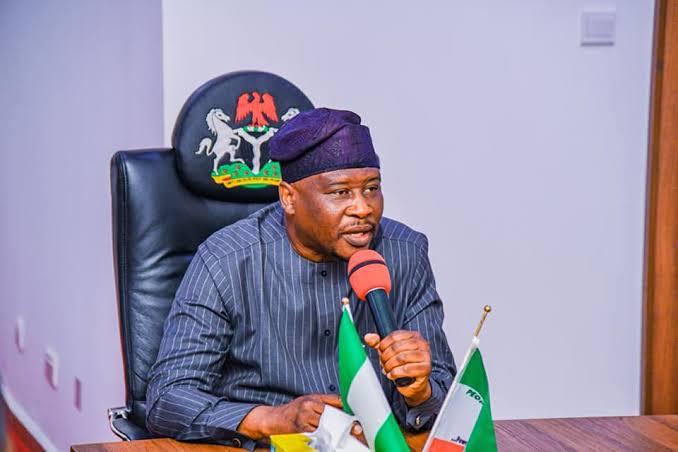 The All Progressives Congress, APC has alleged that Adamawa state governor, Ahmadu Umaru Fintiri, in a bid to stop his imminent defeat by Senator Aishatu Binani in Saturday's gubernatorial election, resorted to disruption of the collation process.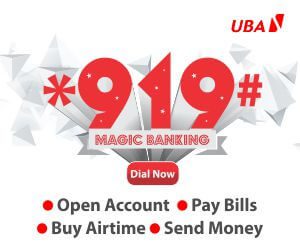 In a statement signed by the party's spokesperson, Felix Morka, on Monday morning and titled: "Adamawa Governorship Election – Executive brigandage must not prevail against the will of the People", the party urged INEC to conclude the process and declare the people's will not minding the governor's antics.
The statement reads: "We draw urgent attention of the Chairman of the Independent National Electoral Commission (INEC), Prof. Mahmood Yakubu, and our security services to massive thuggery, violence, intimidation and undue pressure by the Peoples Democratic Party (PDP) calculated to disrupt final collation and announcement of result of the Governorship election in Adamawa State.
"Election results show a clear and decisive victory for Senator Aishatu Dahiru (Binani), the All Progressives Congress (APC) Governorship Candidate. Faced with imminent and certain prospect of loss in the election, thugs and political actors led by incumbent Governor, and Candidate of the PDP, Ahmadu Umaru Fintiri, have unleashed heavily armed thugs to disrupt further collation of result and subvert the will of Adamawa people as expressed at the polls. The Governor is reported to have torn result sheets at the collation centre in a show of unprecedented impunity and executive brigandage.
"We are well aware of the massive pressure on INEC and law enforcement authorities to cave in to the inordinate demands of the PDP to subvert final collation and announcement of result. However, we are supremely confident that INEC and our law enforcement authorities will stand firm and conclude the election process in the State as required by law.
"The result of election in Fufore Local Government Area of the state must not be tampered with as Senator Aishatu Dahiru (Binani) holds a clear, unassailable lead, only awaiting final collation and declaration by INEC.
"Nigeria is on the cusp of a major democratic record with the election and emergence of the first female Governor of a State in the country. We urge all well meaning Nigerians to stand together to protect and uphold this historic victory for women and our country."