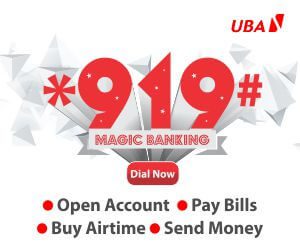 AGNES NWORIE, ABAKALIKI
An Islamic faith-based organisation, the Zakat and Sadaqat Foundation has empowered thirty-three people in Ebonyi State with entrepreneurial equipment and cash valued at over N1.5 million, at its annual Zakat ceremony, held at Abakaliki.
Among the materials handed out by the organisation were four sewing machines and a Laser Jet Computer Printer, while various amounts of cash were given to other beneficiaries based on their requests and needs.
The Vice President-General of the Nigerian Supreme Council for Islamic Affairs, Haraun Ajah, disclosed that the organisation requested for 50 applications for the empowerment, they received 58, out of which 33 persons were successful.
Eight persons out of the number received materials ranging from sewing machines to printers, including the Yoruba community which benefited a borehole project.
Twenty-five others received cash of differing amounts, including some Internally Displaced Persons from Igbeagu, in Izzi Local government area of the State.
Ajah, also a Committee member of the Federal Government's Special Works Programme, and a former National Commissioner of the National Hajj Commission of Nigeria, observed that crimes in society were mainly driven by poverty, emptiness and idleness.
He stressed that Zakat as one of the pillars of Islam was introduced to address those issues by bridging the extreme gap between the rich and the poor.
He appreciated the organisation for the gesture and admonished the beneficiaries to employ the benefits to judicious use, while praying for the continuation of the programme.
Ajah said, "We have been coming here, year in, year out for many years now, for us to take control and contribute to one aspect of modern and ancient developmental strides which is social justice, poverty eradication, life enhancement.
"We know the essence of our modern society is to take care of security of lives and property, and peace for our existence, and in addition, to provide welfare to the people… Zakat, itself is one of the five pillars of Islam."
The Chief Executive/Executive Director of the foundation, Prince Sulayman Olagunju, represented by the organisation's head of ICT Department, Mutiu Shittu, noted that the organisation, which was formed in 2002, visits over 19 States every year with its empowerment.
He explained that Zakat was founded on the principle of taking from the rich and enhancing the poor, thereby touching lives positively, especially among the Muslims.
Some of the beneficiaries, including one Chinyere Otu and another, Khadijat Kiama, who said she was a pastor in a Christian Church before joining Islam, appreciated the foundation for the gesture, promising never to disappoint them.
Kiama said, "I am very happy today, I love Islam. I was a pastor for seven to eight years, but at a time, I said 'No. I'm not going to be a pastor again, I want to become a Muslim. And nobody preached to me, I became a Muslim all by myself, and I met people that helped me.'
"My Imam has been helping me, and everybody there has been helping me. Today, see me having a new Printer, and I am very happy that Zakat is really in existence, and it has helped somebody like me. People have deserted me, and I am fighting to be on my feet. I say, may Allah help Zakat and Sadaqat Foundation."
Zakat and Sadaqat Foundation is a non-governmental and non-profit organisation incorporated in Nigeria with the Corporate Affairs Commission (RC 21237 in 2002).