A fake official of the Power Holding Company of Nigeria, simply identified as Henry, has met his untimely death while engaging in an illegal restoration of electricity supply earlier disconnected by the operatives of the electricity company in the Oworonshoki area of Lagos.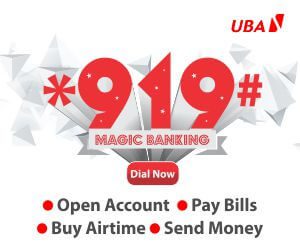 Henry, who was popularly known in the area as a staff of the PHCN, had, last Monday, been contracted as usual by some defaulters, whose houses were disconnected by the electricity company's officials for allegedly failing to pay their electricity bills.
Exhibiting his usual confidence, he had immediately got a ladder with which he climbed up the pole to restore the disconnected power supply. He was, however, without the usual protective gadgets and did not even take the necessary precautionary measures before embarking on the deadly illegal job.
He was a no-nonsense person, whose major preoccupation and motivation in the illicit business, was the monetary gains. And driven by this inordinate desire for money, he would undertake any risk, no matter how herculean, provided there was money to be made
And as he fiddled with the cables, there was a sudden spark and Henry was promptly electrocuted!
The incident resulted in pandemonium in the area as some residents, who witnessed the occurrence, first took to their heels to avoid falling victims of electrocution in the process of trying to rescue Henry.
After Henry was rescued from the electricity pole by some other concerned residents, getting him to the hospital for urgent medical attention became another issue as none of the car owners approached to help to convey him to the nearby facility was willing to offer such assistance to the dying man.
Henry eventually gave up the ghost!
The incident threw the community into mourning and fears, as shocked residents were afterwards seen in groups discussing Henry's demise in hushed
tones.
Recounting the incident, a resident of the area, who pleaded not to be identified, said, "Henry has plied his illegal trade for years and built a reputation for himself in the illicit profession within the community, so much so that whenever there was power challenge in the vicinity or when there was any massive disconnection due to default by consumers in paying their electricity bills, he was usually the first point of call for illegal reconnection and he always delivered, but his services did not come cheap.
"He was a no-nonsense person, whose major preoccupation and motivation in the illicit business, was the monetary gains. And driven by this inordinate desire for money, he would undertake any risk, no matter how herculean, provided there was money to be made. And it was this attitude that pushed him to his untimely death."