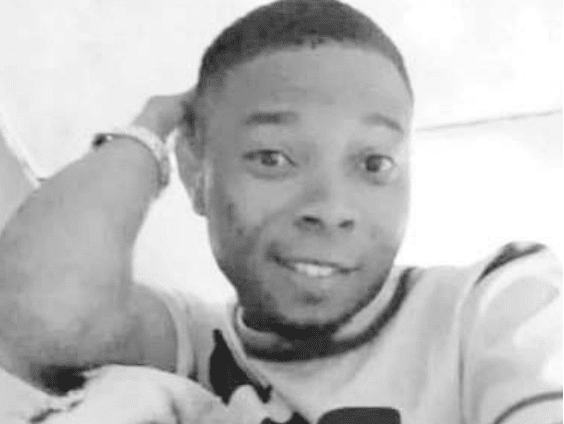 ul>
People complain when police kill thieves, keep mum when thieves kill us – PPRO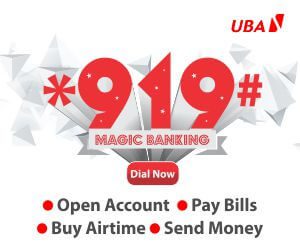 BY TIMOTHY AGBOR, OSOGBO
Stakeholders have kicked strongly against what they described as worsening cases of brutality and extrajudicial killings of innocent Nigerians and suspects, allegedly by personnel of the Nigeria Police Force. They said despite the scrapping of the notorious Special Anti-Robbery Squad by the Federal Government following violent nationwide demonstrations (ENDSARS) by Nigerians against police brutality in 2020, police personnel had yet to "learn how to value human lives."
This fresh outcry came on the heels of the alleged killing of a 28-year-old fashion designer, Nurudeen Quadri, popularly known as Alowonle, in the wee hours of Wednesday, January 25, 2023 by some operatives of the Osun State Police Command. Some officers attached to the State's Police Anti-Cultism Squad reportedly broke into Quadri's room at Jaleyemi street around 2am in the presence of his wife and his six-month-old baby, chased and shot him dead around the building. It was gathered that Quadri, said to be the only son of his parents, was shot in the chest and died on the spot while trying to run for his life when the police entered his room.
The deceased's father was said to have died a few years after he (Quadri) was born in Popo area of Osogbo. Owing to this development, he became the breadwinner of his family in order to support his mother, Taibat Quadri, a labourer, and his nuclear family. Quadri, according to his family members, enrolled as an apprentice with a fashion designer, Mumeen Oyetola, who trained him for three years and half before he got his freedom to start his own outfit.
The deceased was practising as a professional fashion designer at Ogo-Oluwa area of Osogbo before he left the shop, owing to increment in rent.
He was, till his death on Wednesday, sharing the same shop with Mumeen's wife who is also a fashion designer. According to the deceased's family and neighbours who were woken up from their sleep as the armed operatives banged the door, the officers, in mufti, fez cap and police jackets, broke into the 16-room building where Quadri and his family were living and allegedly shot him dead.
VICTIM'S FAMILY PROTESTS, DEMANDS JUSTICE
In an interview with The Point, Quadri's wife who identified herself as Mariam Iwaloye, described her husband as an easy-going person, adding that he had a phobia for the police, owing to various cases of harassment he had witnessed in the past.
She said the police team came to the building in company with a suspect in handcuffs and that it was when her husband heard their voice that he jumped out of the window from the two-storey building but was shot by one of the officers after their leader asked them to shoot him.
Mariam said, "It was around 2am that the police men got to our apartment and started knocking aggressively. I woke up and went to our landlady's room and she asked them whom they sought and they told her Families of slain robbery suspects cry for justice as stakeholders lament continued extrajudicial killings it was Alowonle, my husband.
The moment the landlady pointed the door of my husband to them, they used their boots to kick the door open and at that moment, my husband heard them and escaped from the window.
"Immediately, the policemen started shouting, 'shoot him', I heard gunshot but as at that time, I never knew whether the bullet hit him or not. I was already going to call his elder brother; I was with a neighbour when I saw a corpse inside a gutter and I discovered it was my husband that had been killed. I later went to call his elder brother and they also came to the scene." "When his family members wanted to evacuate the corpse to the hospital, the police team stormed the scene again, chased us away and took his body. They also took my phones and those of my husband.
They also collected a neighbour's torch and our power bank," she narrated. Asked whether she knew any criminal dealings of the victim, the nursing mother, while sobbing profusely, responded, saying, "My husband was an easy-going man and he was a tailor who didn't make any trouble.
The policemen wore fez caps and jackets. I was very afraid when they came into our room. "We reported at Oke-Baale Police Division and they said we should be going home that they would get in touch with us. We left there and went to the Anti-Cultism Unit and also visited the Police Headquarters in Osogbo. "I have not been myself since my husband was killed. I don't even know how to cope now. My husband's murderers must not go like that.
I want justice." Also narrating how the incident occured, Quadri's landlady, Mrs Rasheedat Ajibola, said, "They (Police) broke the entrance door and were forcing entry into every room. I was scared when they were hitting my door, I started urinating on my body.
The police said they were looking for Alowonle and I told them no one was bearing the name but later said Nurudeen and I pointed to his room. They came with someone with handcuffs. "When they opened his door and saw him, his wife and daughter, I heard 'fire fire'. They tried to hit me with the butt of a gun while shouting at them not to kill him. Upon seeing them, Quadri jumped off from the window to the neighbouring building and they shot him." Mrs Ajibola added that the Police left the scene after the shootings but came back later to carry the victim's corpse.
"We only knew they were police officers and an anti-cultism squad with the inscription on their van. It was the fire that Quadri heard that made him jump out through the window. They had already caught him downstairs and instead of them to arrest him, they shot him on his chest.

They dragged him to the gutter and when they discovered that he was not dead, they shot him again on his chest and stayed with him till he died. After, they drove away. His wife and all of us were scared and locked ourselves inside. "After some minutes, I asked his wife to go with another neighbour and alert members of Quadri's family.
On their way, they saw his body inside the gutter and screamed at me to come. A few minutes after, the police team came and wanted to carry the corpse. The wife wanted to stop them but they threatened to kill her, saying, 'I will shoot you.'
They eventually took the corpse away. "He (deceased) was a very peaceful man and he has been living in my house for the past three years. Since he has been living in my house, he has never done any harm to me or my children. He doesn't go out late at night.
He would always sit at the veranda and be playing. I didn't see any sign that he belonged to a cult group and he never drew any tattoo on his body. "He was a tailor and had his shop at Ogo-Oluwa Area of Osogbo. Three days ago, before his death, I gave him some clothes to sew for a wedding ceremony. I always see him with his younger brother, Akeem.
He didn't keep friends," she said. In the same vein, Quadri's former boss, Mumeen Oyetola, said he had never heard or seen the deceased involving himself in shady dealings and alleged further that he was shot dead by the policemen and not that he died after jumping out of the window.
He sought for justice and said the Police had the opportunity to arrest him but chose to kill him. "Since they had seen him downstairs after he ran out of his room for fear of being killed, they ought not to have shot him. He didn't hit his chest on the floor as claimed by the police.
We saw bullet wounds on his body before the police took him away. Before the wife could call his friends to come and rescue him, the police dispersed them and took the body away. He was already dead when he was taken to Osun State University Teaching Hospital, Osogbo. "We got to know that he was taken away after we asked questions. We protested at the Police Command's Anti-Cultism Unit and we were chased away," he said.
PEOPLE COMPLAIN WHEN POLICE KILL THIEVES BUT KEEP MUM WHEN THIEVES KILL US – PPRO
Meanwhile, the Police Public Relations Officer of the Osun State Police Command, Yemisi Opalola, has explained that Quadri was a notorious robber and that he connived with some syndicates to rob Points of Sales (POS) operators in the state.
Opalola said the suspect, identified as Lukman Ibrahim, who took men of the AntiCultism Unit to the victim's house, had already confessed how they carried out their operations alongside other suspects said to be at large. Defending the policemen's alleged act, Opalola said, "The suspect (Lukman) confessed that Alowonle was a thief and that he (Alowonle) trained him. The suspect confessed to this and promised to take the police to Alowonle.
"I want to assure you that Alowonle is a thief. They used to operate with motorcycles and rob POS operators. The suspect that confessed to their crimes had gone to the prison four different times. He was imprisoned three different times for armed robbery.
The fourth time, it was for stealing. His name is Lukman Ibrahim, a 38-year-old man. "Residents should cooperate with the Police. Whenever thieves kill policemen, there will be nothing wrong in that but when policemen kill thieves, they would be complaining. That's why our society is like this.
"If the deceased didn't commit any crime, why did the suspect (Lukman) take the police to his house, of all the houses in Osogbo? If he had not committed any crime, why did he escape from the window and fall from a three-storey building?"
When asked if policemen shot Quadri or not, the police spokesperson said, "I don't know about the shooting. Even if he wasn't shot, the mere fact that he fell from the storey building was enough to cause his death." RECENT CASES Last year, Nigerians had bemoaned alleged killings by trigger-happy cops. A student of Osun State Polytechnic, Abiola Afolabi, was allegedly shot dead by some police officers from the Osun Command.
The police operatives allegedly shot Afolabi on his leg at a friend's residence in Osogbo during a raid in the night of April 3. The raid was conducted by officers attached to the Housing Estate Police Station. Afolabi was said to have died in police custody. Opalola, police spokesperson, in a statement, said Afolabi was a suspected armed robber and was shot during the raid by police officers. Opalola added that he was taken to the hospital for treatment but later died.
The incident had sparked a wave of protests in Osun as students and civil society organisations demanded justice over what they described as the "extra-judicial killing" of Afolabi. Even though Afolabi's family, through Funmi Falana, their counsel, had recently filed a fundamental human rights suit at an Osun State High Court in Osogbo against the Police, Usman Baba, Inspector-General of Police, and Tobi Timileyin, the police officer who allegedly shot the deceased, the family is still crying for justice.
According to court documents, the family demanded a sum of N200 million as compensation for the infringement on Afolabi's right to life. In a related development, the outrage caused by the murder of a female lawyer, Bolanle Raheem, by a policeman attached to the Ajah Police Station, Lagos State, is not yet over.
Bolanle was shot in the car in the presence of her family on the last Christmas day when they were returning from church, while trying to make a U-turn under Ajah Bridge.
STAKEHOLDERS EXPRESS WORRY OVER MENACE AS ELECTIONS DRAW CLOSER
Stakeholders have expressed concerns over the alleged renewed spate of police brutality, saying the inability of security agents to turn a new leaf posed a great danger, with the general elections just a few days away.
A human rights activist, Ayo Ologun, urged the Federal Government to take drastic steps in nipping the ugly trend in the bud. While reacting to the killing of the Osogbo fashion designer, Ologun said, "My attention has been drawn to the argument advanced by the PPRO of the Nigerian Police Force, Osun State Command as to the killing of Nurudeen, a fashion designer, in the presence of his wife and baby.
"The PPRO argued that the late young man was an armed robber and that one of the suspects earlier arrested led the police to his house and he was killed while trying to escape. "Given that the late young man was an armed robber without conceding, the PPRO should be reminded that presumption of innocence until found guilty is entrenched in our law in the country.
This again brings to mind the killing of Abiola and many others in recent times by the Osun Command of the Nigerian Police Force. Someone should remind Yemisi Opalola that she is a mother." Also decrying the menace, a member of the civil society, Idowu Agbaje, called on police authorities to weed out trigger-happy cops in the force and ensure that abuse of human rights and other extrajudicial torture and assaults were brought to an end.