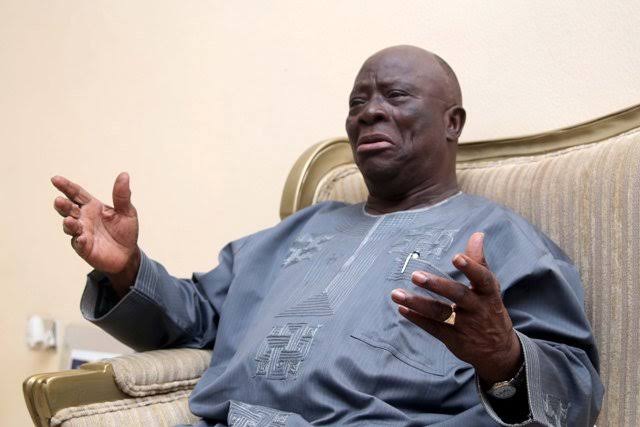 Afenifere not a monarchy – Adebanjo
Says he's in control of socio-political group
You're no longer acting Afenifere leader – Fasoranti insists
BY MAYOWA SAMUEL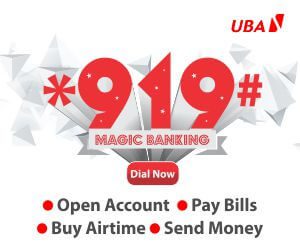 Factional leader of Afenifere, Ayo Adebanjo insisted on Wednesday that he is still the rightful chairman of the Yoruba socio-political group, and not Reuben Fasoranti as he claimed.
Adebanjo was reacting to assumptions that the shifting of the meeting venue of the group from his Isoya Ogbo, Ijebu home to Akure, Ondo State, signified that he has ceased being the acting leader.
Speaking exclusively to The Point on Wednesday, Adebanjo recalled that Fasoranti had in a letter in 2021, stepped down as the leader, and named him, the then deputy leader of the group, as the acting national leader, citing old age.
Adebanjo stated that his former leader formally handed over to him, wondering why he is still claiming to be the leader of the group that he had already stepped down from, adding that he only respects him as his former leader.
Adebanjo said, "He has no right to dabble into some issues. He has already resigned, Ayo Adebanjo is in control. Afenifere is not a monarchy. He wrote a letter, to say he's tired and old and then he handed it over to me, so I'm in charge. If I respect him, it's because he's my former leader. I have no constitutional or legal right to give him any regard, having resigned."
The renewed bickering between both Yoruba leaders came after Adebanjo backed Peter Obi, the Labour Party's presidential candidate for the 2023 presidential poll.
However, Fasoranti said Adebanjo endorsed Obi personally, and not the group, as he declared that his group has endorsed Bola Tinubu, the presidential candidate of the All Progressives Congress for presidency.
Fasoranti, a frontline educator and Second Republic Commissioner for Finance in Ondo State, reiterated the group's endorsement of Tinubu.
He rejected the insinuations that he was paid to endorse Tinubu, saying that he has been a man of principle all his life.
Fasoranti said those who started meeting at Ogbo after naming Adebanjo as acting leader misunderstood and misinterpreted him.
Fasoranti lamented that the people shifted the meeting of Afenifere to Adebanjo's residence because they felt he was becoming senile.
Fasoranti said some people felt he could not comprehend things, adding that the person who said that has regretted it.
However, Fasoranti said he is not senile, adding that "there is no shaking."
"The reason the meeting was shifted was due to misunderstanding and misinterpretation of some people that I was going senile and that I cannot comprehend. When I heard that, I reacted and the person said that regretted it", Fasoranti said.
In a viral video of the meeting at his Akure residence, Fasoranti said he will now communicate meeting schedules to Afenifere members after a liaison with the secretary and other leaders on the meeting agenda.
He maintained that most Afenifere chieftains have said they will not go to Ogbo for meetings again.
Following the return of the meeting venue to Akure, many Afenifere chieftains have concluded that Adebanjo has ceased to be an acting leader.

Adebanjo had earlier said the group endorsed Peter Obi as its preferred candidate for the 2023 presidential election.
But while reacting to the claim, Fasoranti said in an interview on an online television on Tuesday that Afenifere has not endorsed Obi.
He also insisted that he remains the leader of the group, as he also dismissed the claim that Adebanjo warned him not to receive the former Lagos governor.
He said, "I'm still the leader of Afenifere. Afenifere has not endorsed Obi, we are endorsing Jagaban (Bola Tinubu) for the presidency.
The Point recalls that in March 2021, Fasoranti stepped down as Afenifere leader, citing old age.
He also named the deputy leader, Adebanjo, as the acting national leader of the group, while the former financial secretary, Oba Oladipo Olaitan, the Alaago of Kajola Ago in Atakumosa East Council Area, Ilesa, Osun State, was named the group's deputy leader.
Fasoranti had said: "The development became necessary as the group needs, more than ever before, to have an improved organisation with a more effective approach to combat the monstrous invasion of our culture and pride as a people.
"Only a more alike and active leadership can achieve this. At 95 I am hardly able to provide such and so it is time for me to step aside.
"At this junction, I am proud to announce Chief Ayo Adebanjo, a politician of the Awolowo school of thought, as Acting leader of Afenifere and Oba Oladipo Olaitan, the Alaago of Kajola Ago in Atakumosa East Local Government Area, as the Deputy Leader."