BY BENEDICT NWACHUKWU, ABUJA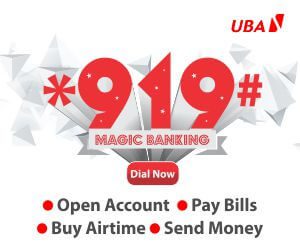 The Federal Capital Territory Administration, FCTA, has thrown its weight behind Ratels Sports Development Foundation to facilitate its role in promoting grassroots sports activities in the territory.
The Permanent Secretary, FCTA, Olusola Olasade, while signing a Memorandum of Understanding, MOU with RSDF in his office in Abuja, said RSDF had contributed immensely within and outside the FCT towards sports development, hence the need for collaboration between the two bodies.
According to Olasade, "the MOU aimed at school sports development, would unearth budding talents empowered with the needed qualities to represent the FCT at national and international assignments."
Also responding to the MOU, the Mandate Secretary for Education of the FCTA, Sani El-Katuzu, said the relationship would not have come at a better time, adding that it would fast-track the ministry's policy on sports and physical education.
Earlier, the President, RSDF, Paul Edeh reeled out some of the objectives contained in the MOU, stressing, that the gesture had laid the foundation that would practically achieve the School Sports programmes of the FCT.
Edeh also gave assurances that the RSDF would carry out its part of responsibilities under the MOU, bearing in mind the aim and objectives of the programme.
Giving the FCTA the assurances that the Foundation will meet the tenent of the MoU, Edeh said, "Ratels Sport Development Foundation (RSDF) is a registered Sport development, Nongovernmental and nonprofit organization with the Nigerian Corporate Affairs Commission. Since its establishment a few years ago, RSDF has been committed to promoting sport as a panacea for youth development in Nigeria and Africa at large through sport education and sport for all initiatives by involving all stake holders.
"Hosting of the Flying Officers Cup rechristened "Sheroes Cup" since 2019; hosting of the Ratels Benue Football Association Cup since 2021; hosting of Grassroots sports tournaments from 2019 to date; support for women's football clubs across Nigeria. Donation of sports equipment for secondary schools. Co-hosting of Champs Inter-Schools Competition from 2019 to date. Cash donations to Nigeria National Under 17 Women's Team among others are some of our contributions," he said