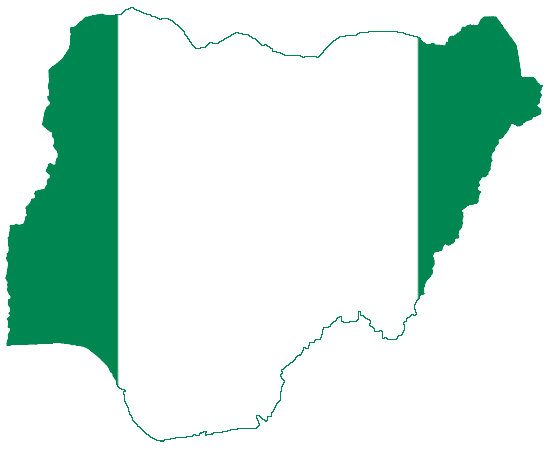 BY ROTIMI DUROJAIYE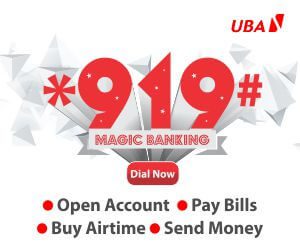 Domestic workers are engaged to help their employers do chores like shopping, laundry, housework, preparing meals and running errands. Consequently, employers of home helps are supposed to have more rest, less stress and elongate their lives. However, in recent times, there have been cases of house helps daringly taking the lives of their employers, mostly due to disagreement.
Lekan Adekanbi, the driver of the former employee of the Central Bank of Nigeria, Kehinde Fatinoye, confessed on February 10, 2023 to killing the Fatinoyes.
Fatinoye, his wife, Bukola, a former staff of Federal University of Agriculture Abeokuta and their only son, were gruesomely murdered on New Year Day, because according to him, "the couple refused to increase his salary, and grant his loan request to buy a motorcycle." Kehinde and Bukola Fatinoye were killed in the most gruesome manner at their apartment at the GRA Abeokuta, Ogun State, on New Year Day, immediately they returned from the crossover service.
The murderers also set their bodies ablaze to cover their crime. Adekanbi a.k.a Koroba, who had been the couple's driver since 2018, made the confession after his arrest and his two accomplices – Ahmed Odetola a.k.a Akamo and Waheed Adeniji a.k.a Koffi, confessed to the operatives of the state Police Command that he invited the other two suspects to join him to rob his boss.
Adekanbi revealed that himself and his two accomplices waited for the couple to return from the crossover service since he had access to the house and they pounced on them immediately they entered the house.
When asked why the Alsatian dog in the house did not attack them, he stated that the dog was very familiar with him being the person who always fed it.
HOW DRIVER, HOUSE HELP KILLED LAGOS COUPLE
More details have emerged concerning the death of an aged Lagos couple, Femi Egbeoluwa and his wife, Funmi, murdered by their domestic staff members on March 18, 2023. The driver who murdered the couple in their apartment at 1, Adefolu Drive, Allen Avenue, Ikeja, Lagos, has turned himself in to the Police.
The driver was alleged to have connived with one of the house helps to murder the couple, who were preparing to travel abroad for Femi's routine medical checkup in the United Kingdom, on March 19. Thereafter, he reportedly went into hiding. But the Police said it was too early to describe him as a suspect in the murder saga, until investigation was concluded. Preliminary investigation by the Police, however, revealed that £5,000 meant for late Femi's medical expenses was stolen.
A relative of the Egbeoluwa, who spoke on the condition of anonymity, disclosed that the driver turned himself in on Wednesday evening. The relative said, "He (driver) first went to my uncle's office, he did not see anyone. He left and came back to the office in the evening and still met the place locked.
From there he walked to the Police station. "My uncle and his wife whom I fondly called Baba and mama had none of their children with them because they are all grown and live in their respective houses. "Their son, who was supposed to take them to the airport last week Sunday, came to the house only to find it in disarray.
"Perhaps, it would have taken a longer time to know what actually happened had he not shown up that day. "From the information we gathered, mama was the first person they attacked. They used apola (wedge shoes), wood, fists and pliers on her. The bits were seen on the floor. "They went upstairs to baba who wasn't too strong because of his health challenge. They also attacked one of the house helps who was found unconscious on the floor. They left thinking she was dead.
"The first time the house help came out of the coma, she murmured ''driver, driver' before she relapsed. "The building has been sealed by the Police. They said it is part of the forensic investigation. "Baba was a former Permanent Secretary with the Ogun State Government. He and his wife lived a quiet life.
All we demand is a thorough investigation into the murder that will fish out their assailants." When contacted, the Lagos State Police Public Relations Officer, Superintendent of Police, Benjamin Hudenyin, confirmed that the driver was at the State Criminal Intelligence and Investigations Depart ment, Yaba. He said, "He reported himself to the State CID on Thursday.
But we cannot describe him as the suspect yet, as the investigation is still ongoing. "The injured maid is still in the hospital receiving treatment." It was gathered that the couple were at home with their domestic worker on March 18, 2023, the day of the governorship and state House of Assembly elections, when some yet-to-be-identified persons invaded the premises and killed the couple. After perpetrating the crime, the suspects reportedly attacked the domestic worker, beat her till she lost consciousness, and fled.
"SOMETIMES, MANY PEOPLE EMPLOY HOME HELPS IGNORANTLY. THE FACT THAT SOMEONE IS A HOME HELP DOES NOT MEAN THEY SHOULD NOT BE PROPERLY SCREENED BEFORE EMPLOYMENT. IN FACT, THIS SHOULD BE THE FIRST THING TO DO"
MRS. OREOLUWA JOHN STABBED TO DEATH BY HOUSE HELP
On June 19, 2019, officers of the Lagos State Police Command arrested a house help, Joseph Ogbu, who allegedly stabbed his employer, Mrs. Oreoluwa John, 38, to death with a knife in the Surulere area of the state. Because of the shock of her daughter's murder, John's 89-year-old mother, Adejoke John, was said to have slumped and died. On that day, John was reportedly murdered by her home help after she told him to clean the house around 9pm.

An argument reportedly ensued between them, resulting in John being stabbed in the heat of the argument. After perpetrating the crime, the suspect allegedly packed some valuables in his employer's house, loaded them into her car and escaped from the scene of the incident. However, luck ran out of him when, as he was driving his late boss' car away with the valuables in them, he was stopped by policemen on patrol duty. They arrested and detained him.
OPE BADEMOSI MURDERED BY TOGOLESE COOK
Also, in October 2018, the Chairman of Credit Switch Technology, Ope Bademosi, was murdered in his Ikoyi home by his Togolese cook, Sunday Anani. According to the police, Anani took advantage of Bademosi's wife's absence from home, broke into his bedroom and stabbed him to death with a knife, while at the same time attempting to rob him.
But in June 2019, an Igbosere High Court in Lagos sentenced the cook to life imprisonment for the murder of his employer after he (Anani) pleaded guilty to a one-count charge of voluntary manslaughter. Anani, 22, was initially charged by the Lagos State Government on two counts of murder and armed robbery.
MRS. DAYO ADELEKE STABBED TO DEATH BY CAMEROONIAN HOUSE HELP
Similarly, at around 9.30 pm on December 20, 2016, Mrs. Dayo Adeleke was stabbed to death with a knife by her Cameroonian home help, Leudjoe Joel, at her Parkview Estate, Ikoyi, Lagos home. On the morning of that tragic day, Joel reportedly approached his boss and requested a two-week salary advance, but the request was turned down.
He was said to have repeated the request later in the evening when his boss returned home from work. After his request was turned down again, he was furious, grabbed a knife and stabbed Adeleke's chest and neck – resulting in her death. But in May 2019, the Lagos State High Court in Igbosere sentenced Joel to death by hanging for his crime.
LIEUTENANT ABUBAKAR YUSUF, GIRLFRIEND, MURDERED BY HOUSE HELP
Another sad incident was the murder of a naval officer, Lieutenant Abubakar Yusuf, and his girlfriend, Lorraine Onye, by a home help, Raphael Jaja, in June 2018 in Port Harcourt, Rivers State. Jaja reportedly confessed to the crime, claiming his boss refused to pay his salary for 15 months but could afford to buy an "expensive" smartphone for his girlfriend (Onye) and pay N300, 000 for her house rent.
After killing his boss and girlfriend, Jaja reportedly dumped their bodies in the bush and stole the naval officer's car, which he allegedly sold for N1.9m.
HOW DOMESTIC WORKERS MURDERED LEBANESE BUSINESSMAN
Also, in September 2019, a Lagos-based Lebanese businessman, Basan Khodari, was allegedly murdered by his domestic workers and his remains dumped in a septic tank in his house in the Apapa area of Lagos. Khodari was said to have travelled to Abuja and asked his domestic workers to look after his house.
However, upon his return, he discovered that some hoodlums had taken over his apartment, which led to an argument between him and the workers. During the scuffle that ensued, Khodari was reportedly murdered by his guard and the hoodlums.
SECURITY EXPERTS SUGGEST SAFETY TIPS
As fears abound due to the many cases of murder by house helps, security experts have suggested protection tips to be safe from potentially dangerous domestic workers. A Lagos-based security expert, Kunle Oladipupo, said doing background checks on a potential house help would spare employers of trouble. Likening employing a home help to employing someone for a job in the corporate world, he, however, stated that many employers did not usually carry out background checks on their home helps before employing them. He said, "Sometimes, many people employ home helps ignorantly. The fact that someone is a home help does not mean they should not be properly screened before employment. In fact, this should be the first thing to do.
"There are many cases of people who employ home helps simply because someone referred the home helps to them. They do not carry out any background checks to know where the domestic worker hails from, their family, home address, temperament, etc. This is a huge mistake. "In my experience, some people employ home helps the same day they are brought to them without screening.
For instance, you cannot just employ someone for a job in the corporate world without knowing them to some extent. However, the opposite is sometimes the case when some people are employing home helps." Oladipupo cautioned those wanting to hire home helps against doing so without "thorough screening," adding that if possible, a psychologist or human resources professional should be employed to screen potential home helps before hiring them.
"It is saddening to hear of people who have worked hard all their lives and arrived at the pinnacle of their careers being murdered by some untamed home helps," he said. Another security analyst, Mrs. Hannah Vincent, said if possible, home helps should not be allowed to live with their employer. "A good option is to invite domestic workers during the day. Let them work like normal employees and return to their home in the evening, like a 9 to 5 job," said Vincent, who is based in Port Harcourt, Rivers State.
"Also, a home help should be invited to the house when there are at least two people at home, not when only one person is around. For emphasis sake, a female employer should not be the only one around when a male home help is in the house. There are lots of hurtful experiences these days," she added.
Another security analyst, Chuks Kolade, said some people usually made the mistake of having important conversations in the presence of their house helps. He advised that information related to cash transactions, banking details, children's secrets, among others, should be protected from house helps. He said, "You cannot afford to be loose in the presence of your driver or other domestic workers.
Some people who you think you are helping can grow envious of you or your children someday and plan evil for you. "The point is you should not discuss everything about yourself or children in the presence of your house help. I'm not trying to demonise house helps; as a matter of fact, some are very loyal. But because people are sometimes unpredictable, that is why it is better to be cautious."
An analyst who works with one of the security outfits on Victoria Island, Lagos, Moshood Bayonle, said there were a number of technologically advanced security tools that could be used to monitor the activities of people in one's house. "Some house helps invite strangers and do all sorts of things they wouldn't in your presence, but with security gadgets such as closed-circuit television, you can monitor their activities. Only make sure your domestic helper is not aware of such electronic monitoring," he said.