– Nkole, reps member
---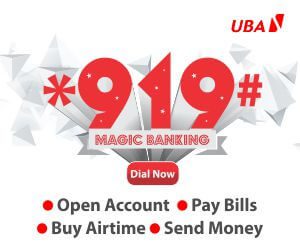 Hon. Uko Ndukwe Nkole represents Arochukwu/Ohafia Federal Constituency in the House of Representatives on the platform of the Peoples Democratic Party (PDP).Though a first-timer in the National Assembly, he is a member of seven committees of the House. In this interview with Kalu Eziyi, the lawmaker speaks on sundry issues, including his challenges and plans for his constituency. Excerpts:
---
Barring any unforeseen circumstances, is it safe to say that your membership of the 8th National Assembly has come to stay, following a decision of the Court of Appeal sitting in Owerri?
Words alone cannot express how I felt after the judgment was delivered. I will perpetually remain grateful and faithful to God who made it possible. The verdict was not only for me or the party, but for the generality of the people of the constituency. So, I return the praise, honour, and glory to Him alone. According to the Holy Bible in Romans 9:16, "So, then it is not of him that willet nor of him that runneth, but of God that sheweth mercy." So I am forever grateful to God for His mercy upon my life and that of the party.
It is one year now since you were elected into the House of Representatives. Have you now found your foot or are you still learning the ropes?
I thank God I have fitted in. Actually, this is my first time in the National Assembly, but not so in public service. Don't forget that I have contributed my quota to the federal civil service in the Federal Capital Development Authority (FCDA). So there isn't much difference between the positions as they are both services to the nation, except that the latter is about taking decisions and making laws for the good governance of the country. So, having that background, I would say I have fitted in perfectly well.
What about the business of lawmaking?
I have raised several motions on the floor of the House on matters concerning my constituency in particular and the country at large. I have also raised motion on the dreaded Arochukwu-Ohafia Road, which, like most other Federal roads in the South-East zone, is a death-trap and a national embarrassment. I thank God and my colleagues that the motions were well taken and requisite actions are being taken on them.
Why have you embarked on the rehabilitation of schools as part of your contributions to the development of the constituency?
The reason is simple. I intervened because of the level of infrastructural decay in the system. Most primary school classrooms in the constituency are not even fit for keeping animals; yet we don't mind our children and wards, who we refer to as our future leaders, studying there. Some of the schools are too far for the pupils, some of whom are between the ages of four and eight, to cover every school day in search of education. One of such schools which readily comes to mind is in Ndi Aku Ohafia in Ohafia Local Government Area, in the then Owuwa Anyanwu County Council. You see, the condition of the school is very pathetic. According to records, the last time the community had a good primary school dates back to the colonial days. Surprisingly, while we are celebrating the centenary anniversary of the country and its modest achievements, the community doesn't have a functional primary school.
You are not from there, so how did you get to know about that?
It came to my attention through Chama Foundation with which we partnered recently on a health care delivery programme in the constituency. One other pathetic thing about that place is that they said there was a time they had a clash with a neighbouring community and their kids who went to school never came back. So you can imagine the situation they have been in. I have seen that the matter was resolved. As I speak with you, I am building a classroom block in the school and by the grace of God, it is almost completed. I do hope that by the special grace of God, Governor Okezie Ikpeazu will perform the inauguration ceremony in person and hand it over to the Ministry of Education, immediately after.
What prompted your intervention in another primary school in Amankwu in Ania ward of the same area?
That school was equally as bad as that in Ndi Aku. I think I can even show you the letter written by the headmaster of the school, complaining about the condition of the school, which is the only one they have. As soon as I confirmed the report, I mobilized a contractor to make sure that a brand new 4-classroom block is constructed there so that the pupils will go back to school as soon as possible.
What about services in areas such as the health sector?
I have done something in the area of health care delivery which lasted for one week. The programme was not just about administering pain relievers and routine drugs; rather it was comprehensive and included surgeries. In fact, I keep on thanking Dr. Leo Oke of Uzondu Hospital, Amaekpu Ohafia, for allowing us to use his hospital and equipment free for the programme. All we did was to provide the consumables.
What happens before and after the outreach?
I know of one Dr. Nnorom in Umuahia, the state capital; if you get to him, he will give you a record of cases he has handled on my account. As at today I have lost count of those I have assisted either educationally or health wise and these claims are verifiable. I don't do them for political reasons, but because God in His infinite mercy has placed them on my shoulders. As I speak with you, arrangement has been concluded in the USA to bring a container-load of medical equipment and supplies, which I intend to distribute among hospitals and health centers in the constituency to make them fully functional.
What other challenges facing the constituency are agitating your mind and what you have done about them?
My major challenge which I highlighted earlier is infrastructure decay in the constituency. The Arochukwu- Ohafia road, as I speak to you has almost become impassible. It takes about two hours to drive from Ohafia to Arochukwu, which is less than 30 kilometers. In fact, I am very fearful of what is going to become of it if nothing is done about it as the rainy season is gradually gathering momentum. So, on my part I have worked as hard as possible to make sure that money is budgeted for it this year. There is also the challenge of the Mkporo-Edda Federal road, which is an arterial road that links the constituency with Ebonyi State. I have equally been mounting pressure on the Federal Government to ensure funds are provided for it. Youth unemployment also exists here, against which I have embarked on human capacity development through skills acquisition and offering of scholarship to indigent students. I have been doing it before now. I am not the type that goes about advertising application forms for scholarship for prospective students at a certain amount of money.
How free is the constituency from ecological problem, which is very common in Abia North Senatorial District? If it exists, what have you done about it?
No it is not. Erosion is another challenge facing the constituency. There are no less than eight dangerous erosion sites across the constituencies that require urgent and immediate attention. On your way here, you probably saw my family house which is along the road and the extent of erosion threat to it. The situation is overwhelming. I have raised the alarm on the challenge because it is not something one would fold his or her arms and allow to continue. This is because, as you can see, the rainy season is already here. So if nothing is done about them, you know, nobody knows what is going to happen there and who will be affected.