The Federal Government on Saturday denied the existence of the militant group,  Niger Delta Avengers.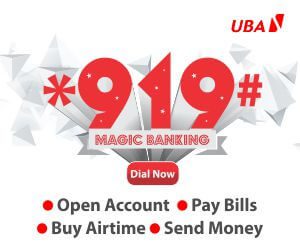 Speaking with The Point while inspecting the ongoing work at Dangote Refinery company in  Lekki, Lagos, vice president, Yemi Osinbajo said government was not aware of the militant group and their lousy negotiation.
Osinbajo said,"Who are the Avengers? I don't know anything about their demand. What demand is that?"
Speaking about the progress made at the refinery, he VP said the efforts by were commendable. He stressed that when completed, the contribution of the refinery would rescue the Nigerian economy from its tribulations.
He said, "The ongoing project, which is proposed to be the biggest in the world is a plus for our economy with 650000 barrels per day.  It is the largest industry undertaken in Nigeria and this is ambitious."
Operations at the refinery would commence in the first quarter of 2019 while erection of gas pipeline starts in 2018.
Osinbajo expressed optimism that the refinery, alongside its gas production, will help to stabilise Nigeria's power supply.
He also added that the project will defy pipeline vandals as it pipes will be erected deep in the sea.
Top government dignitaries who graced the occasion include Lagos State Governor, Akinwunmi Ambode, finance minister, Kemi Adeosun, power, works and housing minister, Babatunde Fashola and minister of solid minerals, Kayode Fayemi, among others.