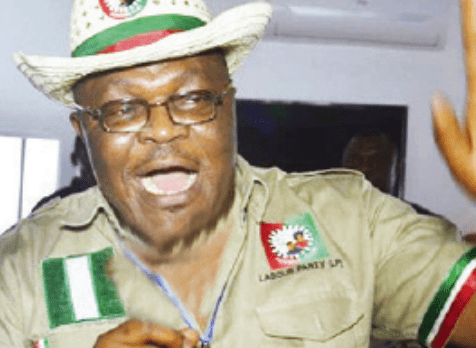 With about four days to the just concluded March 18 governorship and house of assembly elections, the chairman of the Labour Party in Delta State, Anthony Ezeagwu, spoke to MAYOWA SAMUEL about his expectations. He equally shared his views on the challenges facing the state and the country at large. Excerpts: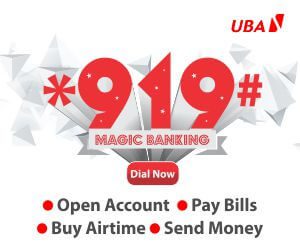 The presidential election that took place in your state saw the Labour Party emerge victorious. Were you surprised at your party's performance, because since 1999, it has been either the APC or PDP?
We expected to win, we worked hard to win and we won in a landslide. Definitely, we're sure that in the governorship election, we will repeat what we did at the presidential election. It's most significant to my party. You would have known that the Obidients is a complex phenomenon on its own that has come to boost the Labour Party and at the end of the day, the Labour Party is on top now.
The presidential election, what was your experience like regarding election rigging, violence and all that?
If you watched the presidential election, you'd have seen that it was because the Obidients were very serious that was why in most polling units, when they didn't want to upload the results, the Obidients insisted, even the INEC and adhoc staff were told that you must upload, it took some interventions in most cases. I went round to see what was happening; I intervened and put the situation under control. So definitely, you'll know that these are the youths saying this is what they want. That's exactly what will happen again except they're not serious about it. I hope you know that these Obidients we're talking about are made up of 90 percent youths; so definitely, they're still going to be there to do what they did in the past.
Are you expecting a repeat of electoral violence by political thugs of opposition parties at the governorship polls?
Sure. The issue is that if you look at the turn of events, you would have heard some of them boasting that this one is not going to be like the presidential election, that they will go all out. So, we are expecting a very fierce fight from the old parties whose ego has been badly bruised by the Obidients. You must have heard our announcement where I cautioned the youths, and I advised them not to make anybody use them for violence because these people send their children outside Nigeria but come here to use the poor people's children to perpetuate crime, to get enough money to send their children abroad. So, I advised the youths against that and I put that in about four or five radio stations in Delta State, that they should be announcing it to advise the youths, that they should not allow anybody to use them to perpetuate evil. We don't plan to rig or fight, we plan to go for elections because we know that on a normal note, in a peaceful environment, we will win the election. So we don't bother ourselves, all we do is to make sure that people come out and vote, that's all.
"If you look at the turn of events, you would have heard some of them boasting that this one is not going to be like the presidential election, that they will go all out. So, we are expecting a very fierce fight from the old parties whose ego has been badly bruised by the Obidients"
What chances does your governorship candidate, Deacon Ken Pela have against the governorship candidate of the APC, who is the incumbent Deputy Senate President, Ovie Omo-Agege, and Governor Okowa's anointed candidate, Sheriff Oborevwori of the PDP, who is the incumbent and longest-serving Speaker of the State House of Assembly?
All these governorship candidates you're calling were in their respective parties working for their principals like my governorship candidate, Pela, was in the Labour Party working for his principal, and at the end of the day, we defeated them. I still want to repeat it, what we did on February 25, we shall repeat.
Just like they were working for their principals, Ken Pela was also working for his principal, and we defeated them. We're all in the system.
Yes, they all worked for their principals, however, the governorship election is a different case entirely. Obi's impact might play a factor but you can't take away the fact that many voters will also consider experience and pedigree. Recall that the governorship candidate in Osun State despite riding on Obi's growing popularity, came third. Omo-Agege, a Deputy Senate President already has a huge following over the years, just like the longest serving house of assembly speaker has, long before Pela's emergence. You don't see this as a disadvantage for your candidate?
There's one thing you need to get right. Nobody is worried about them. They had all these might but we still defeated them, we'll defeat them again. I want to make it clear to you that, as far as I'm concerned, I don't think there's any big deal about that, except Deltans still believe that they want to continue to vote people who will continue to loot their treasury and continue to put them into indebtedness, that's the only way they will vote for them. But if you're talking about experience, is it experience in looting we're talking about? Because the only experience they acquired is in looting the treasury. So, it's not as if there's any experience they acquired there. So, I'm assuring you that the youths know what they want, and it will be actualised.
All you've been saying points to the fact that the confidence you have about winning the governorship election in your state is hinged on the strong wave in the country anchored by Peter Obi, isn't it?
There's no doubt about that. The tsunami you saw going on in the country is all about Obi. Nobody can undermine the impact Obi is making. So definitely, Obi has already paved the way for us to achieve what he set out to achieve. Like two Saturdays ago, Obi was in Delta State, you saw the mammoth crowd that came out. So definitely, we're banking on that seriously.
Pa Edwin Clarke, the leader of PANDEF, gave blessings to your candidate, Deacon Pela recently. Many interpret the act that he has endorsed your candidate. How much of a boost or an effect do you think this blessing will have on your candidate and ultimately the election?
Pa Edwin Clarke is a respected elder not only in the Niger Delta but in Nigeria as a whole. His words mean a lot. His age is no longer a baby age, any time he prays for you, be sure you're receiving blessings from God. He's about ninety something years old now. So, if he prays for you, you should know that you're being blessed. So, he's a blessing and we're sure that we're counting on it seriously, and his prayer is going to be actualised because God has ordained it that way.
Your party promised a monthly minimum wage of N100, 000 to civil servants in your state. That's N30, 000 which many states can't even pay. Going by the dire economic challenges in the country and particularly in your state, how feasible is this your promise and how do you intend to actualise this?
It's very simple and not far-fetched. In Delta State, there are enormous resources to be able to face that challenge. It will be disheartening that Deltans are clamouring for a change and the change at the end of the day earns you the old order. The issue is that we're bringing a new order in the sense that we are going to make sure that all wastes should be cut down. Make sure that all these extravagant spending, extravagant contract awards are normally done and you'll see that there'll be enough money to take care of the situation, so there's no cause for alarm. We assure that at the end of the day, the sky will be our limit and Deltans will be happy about what's going to happen to them.

Governor Ifeanyi Okowa said that he allowed free and fair elections in the state for the presidential polls, that's why Peter Obi won in the state. How do you react to that?
Is he telling us that he would've brought a team of army to disorganise Delta State? Is that what he's saying? If what he's saying is that he allowed it, it's a committal statement, which means that anything that happens now, he should be held responsible because he's saying he allowed it. It's not that he didn't allow it by allotting votes to Peter Obi, he allowed it only by not causing pandemonium, riot, killing of Deltans. So, if he's now telling us that he has preferred now to kill Deltans to win at all costs, that's left for the people to judge.
Just a while after making this statement, the APC alleged that Okowa was arranging fake army officers to intimidate voters. What's your perception about that allegation? Is it something your party has also noticed?
I don't want to concern myself with news that I cannot verify. I only want to believe that whatever will transpire, we already have our civic responsibility to perform and we have legitimate security agents on ground. So, if the legitimate security agents decide to work with the fake ones, they'll not go free because whatever you do in the world, if you don't reap the benefits, your children will reap the benefits. So whatever anybody is doing and thinking he'll get away with it, then I'm sure the person is still living in another world. So, whatever it is, whether Okowa recruits armies or not, that's not our business, they should be ready to kill all Deltans and that is all.
In the midst of this allegation, there were reports that the PDP governorship candidate escaped an assassination attempt. Is this something your party should also be worried about?
As far as we're concerned, we know that Delta hasn't gone up to that level of attacking people on the road, we're in a very secure environment but I don't want to say that I'm disputing their claims, but the issue is that I just want everybody to be very careful, when they are on the road.
How do you react to Omo-Agege's refusal to participate in the Arise TV governorship debate?
Well, he refused to participate because maybe he doesn't have what to tell Deltans and the world in general. Because if you have your template, all you need to do is stay in front of the camera and tell the people what you have for them, what you want to do, and that's all, nobody is canning, arresting, or fighting the other. It's a question of me calling you to now tell Deltans what you can do for them but you now shied away from it, it doesn't create a good impression of the man.
On the issue of security, last week, herdsmen were reported to have invaded a community in Delta, killing three farmers and abducting others. With news like this, are you still saying Delta is secure? And how will you rate the Okowa administration in terms of the protection of lives and properties of Deltans?
You know that we're not in government, that's completely a government affair. But the government hasn't done enough to protect its citizenry. It's quite unfortunate but we promise Deltans that at the end of the day, we'll do everything possible to protect them by the grace of God after we achieve our victory at the election.
"The just subjected Nigerians to humiliation which is not what we bargained for. The issue now is I never envisaged a situation where Nigerians will go to the bank and be queuing and they are just there, it's quite unfortunate. The government we have doesn't have sympathy for those they're ruling"
Do you have fears of voter apathy in the governorship election?
No, no, no. There'll be no apathy. People will still come out to vote. We've agreed that with what happened on the 25th of February, people weren't happy, and that was supposed to cause apathy but be assured that we've been able to make the people know that Obi will claim his mandate and they're coming out to vote.
What has been the impact of the Naira scarcity in your state from your experience so far?
The Labour Party is against the naira scarcity. I think they just subjected Nigerians to humiliation which is not what we bargained for. The issue now is I never envisaged a situation where Nigerians will go to the bank and be queuing and they are just there, it's quite unfortunate. The government we have doesn't have the sympathy for those they're ruling. So, we condemn it strongly, it's quite unfortunate that it is happening. All whatever they thought they wanted to achieve with it, I think it is absolutely wrong. Go today and see Nigerians at all the banks suffering, it's not a good one. In fact, we're protesting against it.
Now that the court has ordered that the policy be discontinued and that the old naira notes remain in circulation till December 31, do you think it's still going to solve the economic issues that have been bedeviling us in the country?
It is still rubbish. If it wasn't, as soon as that announcement was made, all the banks were supposed to open for customers and be paying people. Even though the order has been given, people are still suffering. Go to the banks now, you'll see people queuing everywhere. So it's unacceptable to us.
The inflation rate has increased again. Many are saying it's because of this naira policy by the CBN, but we all know that the soaring and constant inflation had even been long before the introduction of this policy. What do you think is the lasting solution to this rising inflation?
When you buy naira, when you go to a POS, you want to collect N20,000, they give you N11,000 and take N9,000, you buy naira with naira, what kind of country is this? We're not even talking about buying dollars with naira, is that not an embarrassment? It's quite unfortunate. The solution is for them to release the funds to the people. When people have money, there'll be no inflation, it's because people don't have money that's why whoever has anything now, will want to sell it very high to make money. Everybody wants to maximise profits now. Inflation hasn't been as high as what it is now, so it is out of place. I think we need to change this government.
What are your expectations from the President-elect by the time he assumes office?
I don't have any expectations from the president-elect because he wasn't elected, I know he wasn't elected. Until the real, genuine president-elect comes on board, there is nothing to say.