Ex-First Lady resists, rushes to site
Former Head of State, stakeholders wade in
BENSON ADEOLU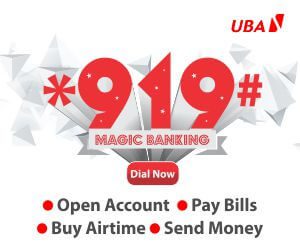 Strong indications emerged on Thursday that the administration of President Muhammadu Buhari might have moved to revoke a large expanse of land in the Aviation Village around the Nnamdi Azikiwe Airport, Abuja, belonging to former President Goodluck Jonathan.
Investigations by our correspondents revealed that the anticipated probe of Jonathan's farm project at the aviation village, was part of ongoing efforts to right the perceived wrongs of the latter's administration.
The Kaduna State Governor, Mallam Nasir el-Rufai had hinted, during his governorship election campaign earlier this year that the large expanse of land, now allocated to former President Jonathan, was meant for aviation purposes. He said, as a former Minister of the Federal Capital Territory, he was aware that the allocation was done "in violation of the Abuja dream."
That assertion by el-Rufai did not go unnoticed by the ruling All Progressives Congress. Reliable sources close to the Aso Rock Presidential Villa hinted that discussions were on regarding what to do with the farm. While some are of the opinion that the farm should be revoked and re-allocated to the Faculty of Agriculture, University of Abuja, others believe that the farm should be transferred to the Federal Ministry of Agriculture.
But it would seem that the revocation of the farm is the least headache of the former President, who has, all the while, kept silent. This mood may not be unconnected with the travails of many top officials in his administration and some of his close aides, who are currently being probed or tried, for alleged graft.
PATIENCE JONATHAN KICKS
The ex-First Lady, Patience, reportedly paid an emergency visit to the Aviation Village recently to inspect the investment of her husband, following unsettling reports of asset tripping and wanton loot since the owner, Jonathan, is no longer in power.
She reportedly told workers on the farm to resist any intrusion into the farmland. An eyewitness, a menial jobber in the area, recalled that a furious Patience had called all the workers in the farm-house to order, warning them to be vigilant as it appeared that some people were bent on mortgaging the prized investment of her husband.
"Another thing that made Madam furious was that she had challenges climbing the stairs of the farm house because, shortly after Jonathan left government, some people tampered with the elevator and ever since, the device has not been working," the source said.
Her visit, it was further learnt, came on the heels of festering rumour that the current administration had ordered a probe of the Jonathan farm project, with a view to revoking the land. "Madam, looking stern, warned the security men in the farm to be vigilant, and to resist any intruder into the farm," another source, who witnessed the ex-First Lady's visit but would not volunteer his name, said.
THE CONTROVERSIAL AIRPORT LAND
For the concluding part of this story and others, grab your copy of The Point from your nearest vendor