200,000 to benefit in Ogun
The Federal Government yesterday said about 5.5million pupils in schools across the country would benefit from its Basic Education Feeding Programme.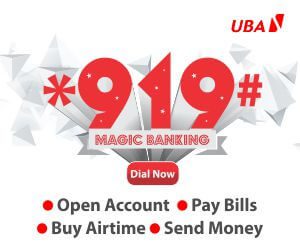 The programme is aimed at eradicating hunger and malnutrition among school children from primary one to three classes.
The FG disclosed this just as the Ogun State Government declared that a total of 200,000 pupils in primary schools across the 20 local government area and the 37 Local Council Development Areas would benefit from the initiative in the state .
The programme kicks off in the state in September this year.
The Programme Manager, Abimbola Adesanmi, spoke during the opening ceremony of a 2-day workshop on the Ogun State Home School Feeding Programme held in Abeokuta.
Adesanmi noted that the aim of the programme was to boost nutrition in the minds and bodies of the school children in primary classes one to three.
She said that the programme which had already taken off in Enugu and Taraba states was designed to empower people at the grassroots by providing employment opportunities for parents and youths, engaging them as farmers , food vendors , cooks within their communities and local government areas as well as their LCDAs.
The programme manager added that the provision for the meals would be sourced within the communities where each schools is located to increase such communities' support for education.
While calling on private organisations, the councils and communities to support the state government on the programme, Adesanmi maintained that initiative would create a better learning outcome among the pupils.
She said, "The child will not only recover from poor health but will also be salvaged from malnutrition and poverty."
On his part, Governor Ibikunle Amosun disclosed that the scheme was established by the Federal Government in collaboration with the state to ensure that the children of the downtrodden from primary one to three were well taken care of.
Amosun added that once the pupils were well fed they would be able to concentrate on their studies.
The governor also described the programme as another way to generate employment for the people of the state as farmers , poultry owners and other people in the agriculture sector would be involved in its implementation.
"The programme will ensure a healthy, nutrition, which will be a balance one that will make our children healthy, which their parents can't afford.
"Government will take the burden off the parents. Once they are able to feed , they will be able to concentrate on their studies. If the children are hungry there is noting you can tell them," he said.