---
The Coordinator of the Presidential Amnesty Programme and Special Adviser to the President on Niger Delta, Brig. Gen. Paul Boroh (rtd), in this interview with ADELEKE ADESANYA, says the ongoing hostilities by the Niger Delta Avengers will soon become a thing of the past. Boroh also says that ex-militants under his amnesty programme are not involved in the current violence that has cost the country so much. Excerpts.
---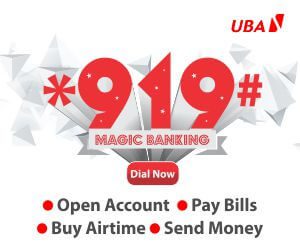 What is the position of the Federal Government on the current issue of the Niger Delta Avengers?
The Federal Government is com- mitted to having dialogue with them as a strategy for resolving the conflict in the Niger Delta. There are persons appointed to meet with the NDA so that peace can be achieved. Government is not leaving any stone unturned in order to ensure that all is well. Soon, the case will be finally resolved.
In a recent report, government was said to have referred to the NDA as criminals. Do you agree with this ?
There are different elements now in the Niger Delta. We have the amnesty programme that captured 30,000 ex-agitators and we have some persons who have taken it upon themselves to embarrass the government with their nefarious activities. These are the people who could best be regarded as criminals, because they are not sincere in terms of what they want to achieve. Their action is no more a struggle, because I cannot see the reason why people will vent their anger on oil pipelines that do not have issues with them. If human beings are having issues with you, meet with them and resolve the matter amicably, rather than venting your anger on pipelines. There is nowhere on this earth that we've ever heard people descend on pipelines and burst them because they want to embarrass the government. Nige- ria is the only country we have.  So, we should all come together and see how we can move it forward. So, this issue going on now is not the same struggle that was done before the amnesty programme was established.
We have various reports that the Federal Government is ready to dialogue with the Avengers. Does that mean that some of their members have been identified for the dialogue?
Government has already established groups of persons that will dialogue with the Avengers. It will be a win-win thing. Let the Avengers' leaders make themselves available, and let us start the dialogue. All over the world where conflict exists, after the conflict, peace takes place, because there were dialogues. Meanwhile, all other strategies to ensure the conflict is stopped have already been put in place to ensure we resolve the conflict in the Niger Delta. So, dialogue is the only way to achieve a win-win situation in this case.
Will political groups be involved in the dialogue ?
I believe so, because we have politicians who are also involved in the routine of the day-to-day running of the country, they also have their part to play. But my own stand and responsibility is to reintegrate 30,000 ex-agitators that have embraced the amnesty programme, and that is what I am doing.
With the situation of things currently, is there any probability of the government giving opportunity for another amnesty?
Amnesty programme worldwide has a limit because it is master-based strategy to resolving mili- tancy. When that of Nigeria was established in 2009, it was supposed to have ended but when I took over in July last year, I had an overview of the programme and I felt that if it was to stop appropriately, it would have created more problems, because the amnesty programme in Nigeria has helped greatly in that region. There are well over 4000 beneficiaries of the amnesty programme. We have close to 3,700 beneficiaries of this programme going to school outside the country, as we speak. Also, as we speak, 13,031, delegates have been successfully trained in various fields in the programme. 1,246 are currently undergoing vocational training in both onshore and offshore. 159 delegates are having advanced training in maritime operation. 3700 are in various universities, both onshore and offshore, and many more.

There is a speculation that more ex- agitators are to be added to the num- ber already captured under the am- nesty programme. How true is this?
That is far from the truth. We do not intend to bring in more people into the programme because that is not my mandate. My mandate is to reintegrate 30,000 ex-agitators into the programme.  And for the com- munities that were affected in the conflicts, government is already taking care of them.
How did you arrive at the 30000 ex- agitators currently benefiting from the amnesty programme?
The 30,000 are those who gave up their arms during the period of amnesty proclamation. It was in three phases. We had the phase one, two and three. Totally, they are 30,000. And when the programme started in 2009, I expected some of these groups to have been exited as they undergo training, but when I took over the office last year, I still met the case load of over 30,000 and my strategy is that every quarter, 5000 ex-agitators will exit the programme. I have a booklet of delegates that have graduated from universities here. Meanwhile, most of them will graduate next year. It will be a success story of the amnesty programme.
Despite all this, why do you think we still have the current crisis?
This renewed attack is not by the ex-agitators that I captured in my programme. They are a new set of people who feel aggrieved as to what is happening in the country, and they think the best way is to vent their anger on some pipelines. But I am saying that is not the best way. If your issues have to be resolved through legal process, then employ a lawyer to take it up. If it has to be through administration, then, let it be handled administratively, but not by venting anger on pipelines.
Does the government know who the Avengers are?
Well, the government, for now, has established a delegate team to dialogue with them, so that we can resolve this amicably. The process is ongoing, and it should be done with all sincerity, and not blaming the government, or individuals. We are talking about solution to conflict that affects the economy of the country. The economic factor is what holds the avengers and the government together. So, we are talking about solutions to conflict and a very important conflict that affects the economy of the country.  And to be sincere with you, dialogue is going on underground in order to have a win-win situation to resolve the conflict. All over the world where conflict exists, achieving peace is the utmost thing, and that is why government is employing every possible means to put an end to this, because this is our country. Avengers are Nigerians, and by now I expect them to mellow and allow the government to move forward because wherever you go outside this country, you are a second class citizen.
But with the situation of things, don't you think relating with the ex- agitators' leaders to help the situation will be necessary?
Yes, we meet from time to time and they are willing. But at the same time, they have dissociated themselves from this new Avengers group, so that they are not tagged as being part of them. Ex- agitators  captured in the amnesty  programme  are not involved in the current  crisis,  that is why I'm saying it that  the decision to vent anger on pipelines  is totally wrong. They should come out openly and make their plight known to the government so that we can achieve peace. I am very worried because I'm from this part of the country.  These people need to understand the import of their decision. All what they have been doing affects the lives of people living in this environment, their aquatic lives is no more the same. There is mass degradation in terms of environment and happenings in the Niger Delta region. And that is why I am typically against their decision to vent their anger on pipelines, because the more they do, the more they wreak havoc in these communities where the pipelines are located. They cannot continue like this, they need to discuss the issue amicably and let us move forward. They should give government a chance to revamp the economy so that we can move forward.
Is there any tangible progress in discussions with these people yet?
Of course, government is not leaving any stone unturned.
But some people say government is in talk with fake Avengers.
If the real Avengers are aware and mean well for this country, they should come out in the open and let us discuss the issue and move forward. We just must move forward, because we cannot allow this to continue.
Some people are of the opinion that government is not sincere about this issue. Do you agree with that?
How will you mention sincerity in this case when the Avengers have failed to come out for dialogue? You can't be in hiding and say some people are not sincere. They should come out and meet with government to discuss, and then, they can say whether government is sincere or not. But I am very sure, and I can boldly tell you that this government is very sincere to the utmost level.
For instance, what happened on June 2nd in Ogoni land is enough to know that government is sincere with everyone. If government is not sincere, they would not accomplish what they had promised. The Avengers should come out and embrace dialogue so that we can move to the next level. Moving this country for- ward should be a collective effort by all of us.