Banana peels on Tinubu, Atiku's way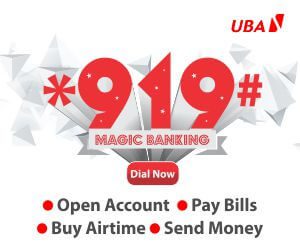 Obi's platform'll work against popularity – Analysts
Kwankwaso never a serious contender – Politicians
Candidates uninspiring – Nigerians
BY BENEDICT NWACHUKWU, TIMOTHY AGBOR, MAYOWA SAMUEL AND BRIGHT JACOB
Ahead of the 2023 presidential election, a clear picture of a three-horse race has emerged, The Point's investigations have revealed.
Those that are currently seen to be firmly in the race to Aso Villa, according to findings, are the candidates of the ruling All Progressives Congress, Bola Tinubu; People's Democratic Party, Atiku Abubakar; and Labour Party, Peter Obi, in no particular order.
This leaves the New Nigeria People's Party's Rabiu Kwankwaso out but ahead of other mushroom parties.
NNPP'S LOST STEAM
Analysts have explained why the prospect of the NNPP making any serious impact seems to have grown lean.
Political analyst and social commentator, Okona Odom, described the dwindling fortune of the NNPP and its Presidential candidate, Kwankwaso, as expected.
Odom argued that the party, unlike the other three, had not shown any sign of seriousness ahead of the forthcoming 2023 presidential election, adding that every utterance of both the presidential candidate and the Party's National Chairman, Rufai Alkali, had revealed that the main interest of the party was to wrestle the governorship position from the APC in Kano State, and, maybe, get some lawmakers at both the National Assembly and a few state assemblies, particularly Kano, Kaduna and probably Gombe.
He argued that the way Kwankwaso treated the much talked about merger between the NNPP and LP clearly showed that the NNPP was not ready to play national and central party politics.
"Didn't you see how Kwankwaso treated the purported merger between the NNPP and the Labour Party when Nigerians thought his combination with Peter Obi would have given Nigerians the lasting solution they had been waiting for? Since that merger talk collapsed, I knew he was not serious about his ambition. I have respect for him that is why I wouldn't classify him among those politicians who are out to trade," he stated.
According to the social critic, to contest in the Nigerian presidential election is capital intensive and as such any politician who wants to venture into it must have the required financial muscle.
"If you don't have the financial muscle, you better not delve into it. Those shouting and following you are doing that because of what they anticipate that you will bring to the table for sharing. I believe Kwankwaso found this earlier and that would have informed his decision to fall back before it is late," he added.
HOW MAIN CONTENDERS STAND
Many respondents who x-rayed the chances of the remaining three candidates – APC's Tinubu, PDP's Atiku and LP's Obi – noted that it was too early to predict the strongest of them.
"The stage is still fresh and we shouldn't use the noise here and there to assess their chances because most of the people chanting for them may not even have Permanent Voter Cards.

"However, one thing is certain, the 2023 election will be different from the past ones because the awareness now is much. If anyone of them is building hope on rigging, such a candidate will be disappointed at last. I have interacted with people at different fora and the message is clear: people are willing to vote and defend their votes, even if it will cost their blood. So, I can tell you, that it is really tight to predict where the pendulum will swing," Odom noted.
ATIKU ABUBAKAR
Atiku's strength, aside from being a household name in Nigeria's politics, is that his party, the PDP, has a very strong foundation, rooted in its followers, nationwide, according to analysts who spoke to our correspondents in separate interviews.
His emergence at this time, when Nigerians are complaining of alleged cluelessness and hardship under a President of northern extraction, though not from his party, may however be a minus.
The lingering crisis rocking the party from the outcome of the primary election is another weakness.
The agitation for power shift to the South, though not as loud as before the primaries of the various parties, might also work against Atiku, especially since the two other high-flying candidates are Southerners.
Atiku's multiple experience as a presidential candidate may be a plus but the seeming fragmentation of the PDP as a result of Obi contesting on another platform and Wike leading a rebellion are serious concerns against his standing in the forthcoming election, findings reveal.
The PDP and its candidate must also engage Nigerians more. Despite the party's strong structure across Nigeria, their foot soldiers are nowhere in the media space, compared to those of Obi, and perhaps, Tinubu. These concerns are expected to be addressed once the waters are calm, according to stakeholders.
BOLA TINUBU
For the APC and its candidate, Bola Tinubu, the decision of the party to uphold its zoning formula that gives the ticket to the South is a big asset. However, the public outcry against the Muslim-Muslim ticket cannot still be ignored.
Though this appears to be a strong weakness, owing to sentiments around religion in Nigeria, his choice of Kashim Shettima, according to a good number of those interviewed on the matter, may not be entirely bad as regards political calculations.
A big plus going for the party is the fact that there seems not to be serious intra-party squabbles following its primary election in which over 20 aspirants contested. The candidate, Tinubu, also started moving and mending the structures very early.
This, many said, could position him above others, especially when his grasp of Nigerian politics is added to perceived strengths.
However, the albatross of running on the ticket of a ruling party in an era of worrisome insecurity and bad economy is a significant weakness.
"The candidate, Tinubu, also started moving and mending the structures very early. This, many said, could position him above others, especially when his grasp of Nigerian politics is added to perceived strengths"
PETER OBI
Peter Obi has drawn great strength from the citizens' seeming distrust in both the ruling party and the PDP.
Being a Christian amongst two other top candidates is a very strong point, though the multitudes of Christian appointees under the umbrella of other candidates may water this down.
However, his platform may still be a problem, though his followers may not see this yet. Elections, especially in developing countries, are not won by determined followers or money alone, but through solid structures that penetrate even areas where maps cannot capture.
Covering these areas in less than six months, on a platform that is just being known would be a herculean task, according to many respondents.
"In all, Peter Obi's visibility and sentimental narratives, especially on social media platforms cannot be ignored in a country where many are disillusioned," many analysts concluded.
WHAT STAKEHOLDERS SAY
A chieftain of the PDP who pleaded anonymity accused the NNPP and Kwankwaso of plotting to sell Kano votes to the APC and its presidential candidate.
The chieftain, who said he had been watching the former governor of Kano State closely, alleged that he had never planned to contest in the 2023 election, rather he came up with NNPP as a bargaining chip to get something from the APC standard bearer and also establish a foothold in the core North.
He, however, said that with the return of Ibrahim Shekarau to the PDP, realising that objective might be a difficult one now.
The source argued that the reason Kwankwaso did not return to the APC was because the incumbent Governor, Abdullahi Ganduje, would make him irrelevant.
"I want to say that a major weakness Tinubu has is that he has allowed himself to be deceived by those who believe he has money to throw around. I don't give myself any headache about Peter Obi. Elections are not won by plebiscite. It is not the National Assembly where they will say those who want Peter Obi to be President say aye and they will shout aye. There is more to it than all this million-man march and social media campaign," he argued.
A political analyst, Alex Asigbo, said once presidential campaigns start ahead of the 2023 general elections, Nigerians would start discovering who amongst the presidential candidates is most qualified to lead them.
He said the candidates had only informed Nigerians of their aspirations and candidature but had yet to formally declare their plans for Nigerians and how to bring them to bear.
Asigbo noted that Nigerians were eagerly waiting for them to commence campaigns before their strength and weaknesses would be discovered, adding that it was too early to analyse them.
"Tinubu, Atiku and Obi have bright and equal chances for now. The election is still in February and we still have about five months to go…Nigerians are eagerly waiting for what they have in stock for them and that's when we are going to separate the men from the boys," he said.
Also speaking, a lawyer, J. P. Jones, described the presidential candidate of the Labour Party, Peter Obi, as the "only standing third force figure" who had shown readiness to divert from the political norm and culture the Nigerian political firmament was known with.
He, however, noted that one of the weaknesses of the LP flag bearer was the lack of relevance at the grassroots.
The legal practitioner said both Tinubu and Atiku were not new in the political system and that their political parties were not new in the rural areas.
He added that they would ride on that strength and that their foot soldiers there would also assist in galvanizing votes and shoring support for them ahead of the polls.
"Unlike before when you had a two-horse race, now you have a three-horse race. And there is still enough time, as we say in politics, 24 hours is a long time. So, as the days unfold, we now know who among the three will gather momentum, but for now, you can truly say that they are all running neck to neck"
According to him, Tinubu and Atiku belong to the older generation, and the growing call for a younger leader may not be in their favour.
Lawyer and political commentator, Liborous Oshoma, clearly ruled out Kwankwaso from the race.
He said, "Was Kwankwaso ever a contender or a pretender? For some of us who are political watchers, we knew that outside Kano, Kwankwaso was no match, no crowd. So also, a lot of people didn't rate Obi; they didn't expect that he was going to gather the kind of momentum that he is gathering. But the frustrations on the faces and minds of Nigerians had helped to fire up the Obi candidature. So, he's like the man to look out for.
"Unlike before when you had a two-horse race, now you have a three-horse race. And there is still enough time, as we say in politics, 24 hours is a long time. So, as the days unfold, we now know who among the three will gather momentum, but for now, you can truly say that they are all running neck to neck.
"If we had electronic voting and diaspora voting today, I can tell you that Obi will carry it but considering the fact that all of these things are alien to us, I will tell you that we still have a lot of work to do as per the actual voting.
"Aside from that, for now, you can say it is between Tinubu and Atiku that have governors, and local government chairmen in their parties. But there is the running battle between the strong man of the South-South politics, that is Wike, and Atiku. And then, Tinubu's age is a factor that a lot of people are considering."
But Liborous differs on account of the Muslim-Muslim ticket as a likely minus for the APC.
"No, that's not a factor. It was at the initial stage, but they have played it out and it was the best thing for him to do because the North don't even see Tinubu as a Muslim. If he now picks a Christian, it's like he could as well kiss the ticket goodbye. He has this base in the West, it's for him to get votes from the North; that was the best thing for him to do. But how well they explore each other's loopholes and strengthen their plans in a few months' time will determine whether either party will win the race or lose it," he stated.
In his own assessment, a political analyst, Udume Emevo, told The Point that there was a level playing ground for each of the candidates, but Peter Obi and the Labour Party had an edge over the other contenders.
Emevo also said that Obi's candidacy had "revived patriotism in the hearts of his supporters" and also caused "hysteria" similar to what obtained during the 1993 elections.
On the PDP and Atiku, Emevo who described Atiku as a "formidable" candidate, said if not plugged, the "internal fractures with Wike" could deny the former VP crucial southern votes and the presidency, as "northern votes alone would not win the election."
"There is a level playing ground for each of the candidates going into the elections next year. Peter Obi and the Labour Party have an undeniable trend working for them, with a lot of promising organic efforts from the everyday Nigerian.
"This is applaudable in the sense that Obi has revived patriotism in the hearts of his supporters. Perhaps, the 1993 elections was the last time I experienced that hysteria about a particular candidate. Peter Obi might have an edge with his growing followership popularly called 'Obidients'.
"Atiku of the PDP, a former vice president under the Obasanjo government, is a formidable candidate. Although the current internal crisis in the PDP might cause the party a great deal in the elections, as we all know that northern votes alone will not win the elections. The crucial southern votes might just elude Atiku's PDP if the internal fractures with Wike aren't plugged as soon as possible. Atiku has a huge following in the North so that counts for something," he said.
On Tinubu, Emeve said, "He is also a formidable candidate, having played a major part in our democracy since 1999. However, the Jagaban has a few dents on his personality, especially about his education and age which is largely shrouded in mystery.
"The Jagaban nonetheless is 'powerful' and a well-connected candidate. While most Nigerians frown at the Muslim-Muslim ticket that the ruling party put forward going into next year's elections, it remains to be seen if that would gain voters' support or ensure a defeat in the elections."