Residents in Lagos State have called on the Government to urgently check the activities of rapists and robbers, who have turned the various flower gardens around the city into hide-outs for their criminal activities. The incessant cases of robbery and rape in the various flower gardens, created to beautify different locations across the state, have made the hitherto leisurefriendly environments a no-go area for many residents at particular hours of the day.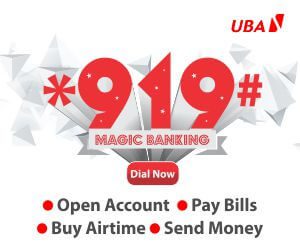 Such gardens are the Beko Ransome Kuti Garden, Anthony; Abiola Garden, Ketu; and the Gani Fawehinmi Garden, Ojota, among others. One of the victims of the operations at Abiola Gardens, Jamiu Adesile, confirmed that passersby were usually robbed at the location, day and night.
He said, "I was robbed here when I was coming from work at night. My friend, who gave me a free ride had dropped me beside this garden around 8pm, hoping that I would join a bus to my house from there. To my surprise, these boys came out from the garden and accosted the four of us that were waiting at the bus stop. At first, we thought they were also looking for a bus. We were shocked when they brought out dangerous weapons like knives and guns.
"In the twinkle of an eye, we were driven inside the garden, where they robbed us of our belongings. My laptop computer, phones and wallet were collected, while others too were disposed of their belongings after several slaps on our faces. I had to walk a long distance to beg for money before I could find my way home."
The Point also gathered that many ladies had been raped by the hoodlums in the now dreaded gardens. A lady, who would not want her name mentioned, told The Point amidst tears that she was robbed and raped at the Abiola Garden in Ketu.
"I was coming back from an allnight programme at the church when I met these bastards. They took away my purse, but that was not anywhere as painful as the rape. I don't go near the place again even though I know that they will remain cursed," she said.
Ademola Owolari, who works at the Ketu Tipper Garage, confirmed this story, saying, "At the Abiola Garden behind us here, they rape and rob a lot. In most cases, the people coming from vigil fall victim to the extent that when it is daybreak you will see items like bibles, underwear and others everywhere.
"There was even a time some women were robbed and raped very early on their way to buy goods at Jakande market, Ketu.
For the concluding part of this story and others, grab your copy of The Point from your nearest vendor