---
Rape victims are always afraid to share their experience. But sultry actress, Foluke Daramola-Salako, who was raped at 17, took a bold step four years ago by telling her story. She also set up a Foundation to help abused persons in the society. In this interview with OLUSHOLA RICKETTS, she speaks on the Foundation, why her first marriage failed, the joy of motherhood, decision to remarry and, of course, her career.
---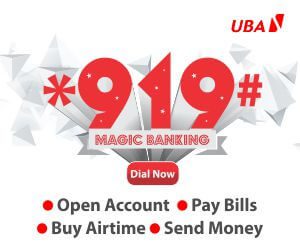 Did you know you would be successful as an actress?
I did not venture into acting because I wanted to be big or famous. I ventured into it because of the passion I had for it. Popularity and making money off it is like an icing on the cake.
Was there a time you wanted to give up?
When I wanted to get started, I couldn't tell my mum. I was faced with uncertainty, but luckily for me one of my mentors came to speak with my mother and she agreed.
How did you convince your father?
I lost my father while I was three years old. My mother has been a widow for a long time and she bridged the gap. She built us on true love and contentment. Even when we lacked, we were still living in love. She taught us the right morals, contentment and love. Though, without a father, you will obviously miss certain things, my mother did her best for her four children. She is still alive.
What are those things you still desire to achieve?
I am not close to where I wish to be. The only thing that is constant in life is change and the need of men is insatiable. I am still striving to learn more. I act, I direct, I produce and I do talk shows.
I wish to improve my creativity and I like to see the industry to be more organised so that the practitioners will make more money. I urge everyone to always think inward too because there are many other ways we could make money in showbiz.
When was your turning point in the industry?
I had my break almost immediately I delved into acting. I was just a girl next door and I woke up the next day to be a star. I started with a series, 'Palace' and my pictures were everywhere in the Fame and Encomium magazines. I did not have to wait for too long; I became famous immediately I started acting.
For some reasons, most indigenous movie practitioners seem to be struggling financially; how lucrative has acting been for you?
It depends on how you choose to look at it. If you fail to plan, you will definitely plan to fail. If I want to do a movie, for instance, I have the projection of areas I want to get it to and how I intend to make my money off it. I have produced both English and indigenous movies.
I have had a corporate endorsement to produce a Yoruba movie. Making money from movies is not restricted to language, it is about individuals. We have English movies that don't sell as much as some indigenous movies.
What are the qualities up-and-coming actors must possess?
The first thing I will say to them is to go to school because without education, you cannot attain greatness. Going to school has helped Foluke Daramola to be productive. If you are an actor and you are not educated, there is always a tendency for you to fall along the way.
In addition, you don't have to sell nudity. All you have to do is think about what to do to distinguish yourself in the industry. Funke Akindele has held on to comedy. Once you think of Mercy Aigbe-Gentry, you think of fashion but she does not expose her body. For me, I am conscious of education and improving myself. So, you have to create a niche for yourself in the industry to be successful and there are many ways to do that. Involving God is also important.
This is a society where women are afraid to come out publicly to say they were or had been raped, but you did it. You did not think of the repercussion or stigma?
After many years, I was told that the only way you could heal a wound is by speaking out. I also believed I would be helping a whole lot of people by doing so. I wanted people to learn from my experience and story which is also one of the reasons I started a Foundation, Passion Against Rape in Africa. How did you overcome the emotional trauma? I was very young; I was 17 years old. It even affected my first marriage. It was after the first marriage that I got over it; I could not speak out at a time.
Do you think your experience and being vocal has changed certain things?
Of course, it has changed the mindset of people. You will notice that it was after I started speaking that people stated coming out to say they were molested. My situation made people to see that there was no big deal in speaking out. Instead of one keeping it and getting more depressed, it is better to share it. I had the courage to speak out four years ago. When a lecturer abused a girl at the University of Lagos, it made headlines. We need to speak about it so that justice will always be served.
Don't you feel most rapists get away with it in Nigeria?
Many people get away with it, while some have been brought to book. But I want rapists to be shamed. If you do a disclaimer on a rapist, it would be a permanent stigma and it goes with him anywhere he goes to. I believe it is even worse than sending the person to prison.
This thing could also be psychological. A boy who was abused as a kid could grow up to become an abuser. If rapists are shamed, it will serve them better and make people to distance themselves from such act. When was the last time you saw the man who raped you? I have not seen him in years. Of course, I have forgiven him. He had apologised and I have moved past that.
You once experienced a failed marriage and it has been an issue for celebrities to stay in marriage. How have you been able to keep your second marriage?
One needs humility, tolerance and there must be communication between the couple. If you do not communicate with your spouse and you do not see one another as friends, it will be difficult to stay in the marriage.
You must also be convinced about the person you are getting married to. But many of us do not know that. In the past, people go extra miles to know if they are meant for one another. Despite the fact that we were in love, my husband and I were both convinced spiritually and physically before we tied the knot. He would always say to me that love alone cannot sustain a marriage. At some point, there was love in all those broken homes too.
As a woman, you must submit yourself because every man loves respect or to be in charge. If an ordinary woman is 50 per cent submissive, a celebrity must be 80 per cent submissive. There is no perfect marriage or situation; you just have to tolerate things.
Was it that your first marriage lacked communication and all of those things you cited?
My first marriage was a rush and I was naïve about it. I had my fault and he had his too. Even if we were communicating and there was love, since we did not have the conviction to stay in the marriage, it was inevitable to go our separate ways.
How would you feel if none of your children take after you?
I do not mind since it is their choice. My boy seems to be art-inclined, he draws very well and he likes to act. My daughter is more of a nerd and I have a reality show I am working around her. It is on culture and education. But I love them for their peculiarity. If my son decides not to act, however, I will not be disturbed.
How would you describe motherhood?
Motherhood is fun, it is beautiful. It is like new discovery; watching something that came out of you grow is fulfilling and gives me so much joy. I try as much as possible to have a good relationship and time with them.
Where do you wish to take the foundation in the next five years?
I want to be able to impact the girl child and help them to discover themselves. For the abused persons, I want to help them heal in one way or the other. Whenever we say abuse, people think of sexual harassment but you could be abused in many other ways.