…The story of ex-Eagles star, Muda Lawal and others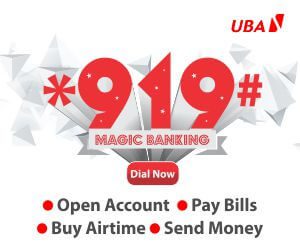 The fifth and sixth lines of Nigeria's national anthem reads, 'the labours of our hero's past, shall never be in vain,' but alas, this is not so for the nation's legends in football, both living and dead! Yet, the labours of these heroes, who gave their all to put Nigeria's name on the global football map, should not be forgotten by Nigeria, whether they remain alive or are dead.
The contributions of former Super Eagles prolific midfielder, Mudashiru Babatunde Lawal and other prominent Super Eagles players like Samuel Okwaraji, Rashidi Yekini, Thompson Oliha, Stephen Keshi and Uche Okafor, among others, should be remembered by the authorities, who should do something for their families in recognition of their contributions to the development of the round-leather game in Nigeria.
Some of these great footballers passed on without fulfilling their dreams. They gave Nigeria their best and got nothing in return, before death took them away. And surprisingly, government is still owing some of these players their entitlements.
Perhaps, most pathetic is the case of Muda Lawal. A recent trip by The Point to Lawal's family house in Abeokuta, the Ogun State capital, revealed the level of neglect and abandonment the family of the late midfielder has suffered from government and football authorities.
Lawal was born on June 8, 1954 in Abeokuta and he died on July 6, 1991 in Ibadan.
An automobile mechanic before his football talents were discovered, he made his national team debut in 1975. The same year, he left Water Corporation of Ibadan FC to join the defunct Western Nigeria Development Company, WNDC, Football Club, which was later called Industrial Investment and Credit Corporation, IICC, Shooting Stars and lately known as Shooting Stars Supporters' Club FC, 3SC, of Ibadan, where he played for many years. In 1976, he helped the club to its first continental title, the African Cup Winners Cup, and thus became the first Nigerian club side to do so.
In 1985 the club side was disbanded by a military governor; Lawal, however, returned to the side four seasons later as an assistant coach/player.
The prolific midfielder won 86 caps and scored 12 goals for Nigeria, and holds the record of being the only player on the continent to have appeared at five consecutive African Nations' Cup finals between 1976 and 1984.
Lawal guided Nigeria to its first African Nations Cup title, at the 1980 African Nations' Cup. The team also competed at the Summer Olympics the same year.
Lawal died in his home in Ibadan in 1991. The Ashero Stadium in his hometown, Abeokuta, was named after him upon his death.
Twenty six years after his death, Lawal's family members expressed grievances over the way and manner both the federal and the state governments had neglected his family, his burial site and the road project that was approved to be named after him in Ijaiye area of Abeokuta in Ogun State.
The family lamented that despite his service to his fatherland and his contributions to the development and growth of Nigerian football, they are yet to receive any assistance from the government, expressing sorrow that his death came at about the time the family would have been benefiting from his success in football, when he became soccer ambassador.
His first daughter, Shalom Abike Taiwo, who he had out of wedlock, expressed her grievances to The Point on the phone, saying that she did not need assistance from any Nigerian government.
She said that if the government was willing to help, they should send officials to her father's family.
Mrs Taiwo, who resides in Port Harcourt with her husband, told The Point that she and the entire Muda Lawal family cannot be running after the government for any help, as it was the government's responsibility to take care of his burial site and family, as a result of his committed contributions to the development of Nigerian football.
She said, "We are not the one that should be running after them, they should be the one running after us. My brother, I have been talking to journalists, I don't want to talk again. Government should send their officials to Muda Lawal's family house on their own, if they are willing to help, I don't want to discuss that issue again.
"I will repair the burial ground myself, I don't need their assistance. If he had not served the government, the family would take care of whatsoever he had left behind, so let them do their own and let me do mine."
When asked how much she missed her father since his death, she replied, "My brother, leave that one.I have told you, I don't want to discuss that issue."
When The Point visited Muda's burial site at Agbole Alagbede in Ijaye area of Abeokuta metropolis, it was a sorry site to behold and governments at all levels have not done anything to renovate the site, as the roof of his resting place as well as the tiles used to renovate the ground by one Prince Kunle Adebowale since 1992 have broken down.
Also, the Agboluaje family cemetery, where Muda Lawal, his parents and other family members were laid to rest, looks like one of those abandoned cemeteries in rural villages.
Besides, the approved road along Oke-Idiroke Street, which links Balogun and Oladosun streets in Ijaiye, purportedly named after the late Lawal, was in deplorable condition as portions of the road had been overtaken by weeds.
It was about the time that his father was trying to get closer to him and we were supposed to be enjoying him that he died. I became a wife to the family in 1979. The government has not done anything for the family
A member of Lawal's family from his mother's side, Mr Azeez Fashina, expressed great displeasure at the nonchalant attitude of government and its total negligence of Muda Lawal and his family.
He said that during his life time, Muda Lawal was the pillar and the glorious son, who the family depended on, but death snatched him away at the time the family was about to be benefiting from his success.
Fashina, who disclosed to The Point that Lawal's first daughter has been coming home to clean up her father's burial place, added that he only saw his legally married wife once after his death, adding that since then, they are yet to see her and the five children, one of who he said is now abroad.
"The first daughter, who lives in Port Harcourt, has been coming here to take care of her father's resting place; but his only legal wife only appeared once with the children and since then, we have not set eyes on her. We don't know where she lives with the children," he stated.
Wondering why the government would abandon the burial site of the entire Agboluaje family in Ajayi's compound, where the remains of somebody like Lawal, who had contributed immensely to the development of Nigerian football, was interred, Fashina said that even the road approved to be named after him, now in deplorable condition, is worse than village roads.
He revealed that top politicians and top government officials during the tenure of former Governor Gbenga Daniel, including former Speaker of the state House of Assembly, Rt. Hon. Titi Oseni, as well as some officials of the current administration of Governor Ibikunle Amosun, have only be coming to the family with media men, making promises which ended up not being fulfilled.
He opined, "The road is no longer motorable. Years ago, they said the road has been approved to be named after Muda, but we don't know what came out of it. Money was approved for the construction during Daniel's administration, but we have not heard anything about it ever since.
"When somebody served the nation and after his death the government does not remember him again, is that right? Didn't the government know that he served the nation? When he was going about representing Nigeria at the Nations' Cup, and people were shouting his name and that of Segun Odegbami, shouldn't his family and community enjoy some benefits from government after his death?
"Since his death, despite all the difficulties he went through playing football for this country, and it was in the process of playing for the nation that he died, we have not receive any benefit from the government. It was only the Iyalode of Yorubaland, Alaba Lawson, who has remembered Lawal's family.
"Since the Amosun administration assumed office, we have not received anything from him. All they do is to come around and take photographs of this place without doing anything.
"The Federal Government has forgotten all the services Muda Lawal rendered to the country. He died shortly after he was named Soccer Ambassador, when the family was supposed to be reaping the fruits of his labour."
On his impact on the family when he was alive, he said, "We really missed him, he was our pillar in the family, whenever he was around, everybody comes to our family house, we are usually very proud of him." Fashina's wife, Silifatu, recalled Muda's life history, disclosing that Muda and his father lived in Lagos, adding that his stubborn passion for football made his father to abandon him to his fate. She said Muda was, however, taken in by a man called Omopupa, who bears the name Lawal, who also stayed in Lagos, adding that it was when his biological father, who bears the family name of Agboluaje began to hear of his son's fame that he decided to reconcile and reunite with him.
"It was about the time that his father was trying to get closer to him and we were supposed to be enjoying him that he died. I became a wife to the family in 1979. The government has not done anything for the family," she added.
A tenant, who had lived in one of Lawal's family house for over 10 years, Alfa Nasiru Ismaila, disclosed that the government has not been fair enough to Muda Lawal's family, especially, his father, who before his death, had received lots of promises from the government, but nothing was done up till this very moment.
Ismaila said, "Every year, the government used to come here to receive information, even before his father died, the government used to come to promise the father that it will do something to renovate the burial site, but they just come and go and we don't see anything.
"It is not supposed to be like that. For all Muda had done regarding sports and football, in particular, the state or federal government needs to do something to encourage younger generations to serve their fatherland with diligence."
He, therefore, appealed to the government to wake up and do something, saying that it is not too late to rectify the mistake of the past.
Also speaking, Sanni Nurudeen, a mechanic, whose workshop is close to Lawal's burial site, said, "I am a mechanic. When I got here two years ago, it was bushy, but I decided to start taking care of his burial site because it is very close to where I work.
I don't receive any money for taking care of his burial ground, I just do it because I know it is good thing." Meanwhile, Etim Esin, another former Super Eagles' star, has hammered the Nigeria Football Federation, over the way the late Lawal and Okwaraji's families were abandoned and neglected after their deaths, saying that Nigeria is not worth dying for.
Although, Esin did not play with Lawal in his active days, he was on the pitch the day Okwaraji slumped and died on August 12, 1989, during the 1990 FIFA World Cup qualifier between Nigeria and Angola at the National Stadium in Lagos. Commenting on Okwaraji's death, Esin, who also featured against Angola alongside Okwaraji in the ill-fated match, lamented the way the deceased's family was abandoned since his death.
He said, "I don't think Nigeria is worth dying for judging by Sam Okwaraji's death. At the end of the day, there is nothing to gain. We all saw how they abandoned Keshi's burial. "Even most of my teammates have forgotten Okwaraji. I would have expected that we come together to organise a tournament for him, because most of the kids today might not even know who he is. It's sad and pathetic."
The former Flying Eagles' and Super Eagles' star called for a stronger players' union to help in the growth of football in the country, saying, "With things like this, you begin to imagine what is there for the new generation. Because if we don't put our house in order, it will affect a lot of generations.
"We just have to step up. Our players' union must be taken seriously, just like it is done in other parts of the world.
"As a former footballer, you have a role to play. And you see the former footballers working with the media in order to develop the game. But in our own case here, it's different." In the same vein, wife of late Super Eagles' midfielder, Thompson Oliha, Ajara Mohammed-Oliha, also lamented that both the Federal Government and the Kwara State Football Academy have abandoned the family Oliha left behind, three years after his demise.
Mrs Mohammed-Oliha said that she and her 12-year-old son, Aisosa Oliha, have been 'struggling' to survive since her husband's death in June 2013.
Accusing the Kwara State Football Academy, (where Oliha worked before he died), of 'not redeeming' the financial pledge of the N1 million made to the family, three years after his burial, she said, "On the day of my husband's burial in Benin City, officials of Kwara State Football Academy were in attendance and they made a promise that they would support our upkeep with N1 million.
Since the Amosun administration assumed office, we have not received anything from him. All they do is to come around and take photographs of this place without doing anything
"Till this moment, they have not redeemed the pledge and it is disappointing.
"My husband truly served KFA and I have travelled to Ilorin on three occasions because of the money.
"The only language you hear all the time is the cheque will be ready soon.
"Before my husband died three years ago, one thing he kept saying was that he did not want to die before getting the Abuja house the Federal Government promised them since 1994. "He was always drumming it that he wanted to get it while he was still alive because Uche Okafor and Rashidi Yekini died without getting theirs.
"It is three years now, and we have been squatting from the house of one relation or friend to another because we have no place to go to. This is very unfair.
"I will appreciate if the Federal Government can fulfill its promise by making the Abuja house available to us.
"I learnt that some of the players have gotten their houses, so why is my husband's own not available?
"I am making a special appeal to the Minister of Power, Works and Housing, Babatunde Fashola, to help us out.
"My husband was Fashola's friend in the All Stars Football team, and I want him to use his position to deliver the Abuja house, not only for Oliha, but for all the remaining members of the 1994 squad, who are yet to get their own houses."
Midfielder, Thompson Oliha died in June 2013 in Ilorin, after complaining of malaria.
Felix Owolabi, MON, another former Shooting Stars and Super Eagles' player, said about his former teammate, Lawal, "I and the late Muda were roommates in the club and national team, for close to 10 years. He was a dedicated and fine midfield player. He was so good he played himself into the national team. He was a loving father to his children and a disciplined player. Muda loved to buy pairs of boots whenever the team goes out on assignment. When others are buying clothes and other things with their allowances, Muda would go for pair of boots. When there is a match, Muda would line up five boots and picked one. He was the one who taught me how to polish boots. He was a generalissimo on the pitch. No player is as good as Muda in the midfield, not even Jay Jay Okocha. Muda was in a class of his own. Muda Lawal deserves a memorial from Nigeria."
Segun Odegbami, MON, former Super Eagles' skipper and striker said, "I and Muda were both young and he joined me at the Housing Corporation in Ibadan, when he came from Lagos. He was a striker and at the Housing Corporation they had a fantastic outside left but shortly after that he went ahead of me to join IICC Shooting Stars Football Club of Ibadan. Then I followed him to join Shooting Stars. We were actually together throughout our active days. He was a fantastic player, he was an exemplary player to the extent that he was made first Soccer Ambassador of Nigeria. Such a player should not be forgotten by Nigeria."
Raymond King, former Nigerian goal tender said, "Government has not been fair to anybody. Both the living and dead. The late Muda Lawal should be immortalised. He was a great influence on up-coming players. He loved everybody and shared his feelings with all the players. With him, there was no dull moment. He was a great midfielder. I have not seen a player like Muda, not even in the national team."