Though there is a perceived competition at Don Jazzy's Mavin Records, especially between the two youngsters, Korede Bello and Reekado Banks, Bello has said that the only competition that exists on the label is a healthy one.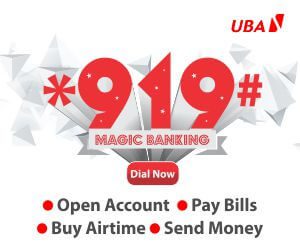 Bello said he saw nothing wrong in a healthy competition. "I am not talking about Reekado and I alone; I am talking about everyone on the label. If you look at it, everyone is dropping something substantial.
There is healthy competition on the label, no rivalry and no negativity." He described Iyanya as a good addition to the family, insisting that everyone knows what he could do. "I think Iyanya is a great addition and we definitely need him on the label. His music is different and his fans too.
So far, we've been doing very well and everyone is playing their part." For Bello, combining music with education is not a walk in the park. But he disclosed that he is adjusting and finding ways of balancing his different personalities.
He said, "Celebrity status aside, this is who I am. I am just a celebrity because I am a musician and my music is popular. "I get to miss some lectures sometimes because I need to meet up with demands from fans and my label. But by God's grace I have been able to balance things." In spite of the difficult situation Bello has never contemplated leaving school for music.
"As I speak with you, I am about to write my project and I am working on an album as well. If you put your mind into something, you can achieve anything but you won't go anywhere if you make excuses. Though I have not been able to give 100 per cent to education, I try to read while I am on the road. The mobile phone has made things easy for us."