….as locals fold up
Mr Bigg's suspends operation in 80 out of 170 outlets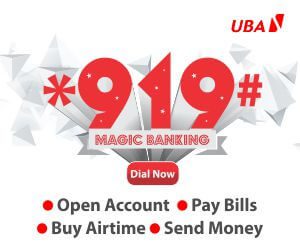 The tide seems to have turned for the quick service restaurant segment of the Nigerian food sector. Investigations by The Point revealed that several outlets of the indigenous QSR, for instance, had been shut, while others are struggling to keep their heads above the water.
The sector, which recorded a total revenue of about $600 million in 2009, is gradually fizzling out, with outlets reducing by almost half, from about 1000 in 2008. Some of the local operators that have gone into extinction are King George, Oworonsoki; Bumfy Burger, Soluyi, Gbagada; Golden Gate Restaurant, Ikoyi, all in Lagos. Others are GT Eatery, Asaba, Delta State; Just Chicken, Aba; Fast Food, Enugu and Mr Food, Ilorin, Kwara State, among others.
Though most of the brands listed above may be considered unpopular, The Point found that some of the popular brands might soon go into extinction if their challenges were not addressed as they have shut down several outlets across the country.
For instance, a subsidiary of UAC Nigeria plc, Mr Bigg's, has shut down about 80 of its 170 outlets across the country, while others are battling to survive. The QSR, which transformed from Kingsway Rendezvous to Mr Bigg's in 1986, has closed its outlets on Iju Road, Iyana-ipaja Roundabout and Alagbado, Lagos; Ibara, Abeokuta, Ogun; Fajuyi Roundabout, Ado-Ekiti and Azikiwe Road, Aba, Abia State, among others.
Indeed, it is no longer business as usual for the restaurant that is modelled after McDonalds as most of its remaining outlets, which began operation using two floors of a building, have limited their operations to a floor.
But Mr Bigg's is not the only big brand that is facing hard times. Others, including Tastee Fried Chicken, Tantalizers, Sweet Sensation and Chicken Republic, among others, are also affected. Sweet Sensation was established by Kehinde Kamson in 2006 at the gatehouse of her home, before opening the first outlet in Ilupeju, Lagos.
Though, the brand started the Africa meal that attracted several thousands of patrons, the story today is different. From about 60 outlets across the country, especially the South-West, about 20 are struggling to survive competition, hoping that they will regain the confidence of their patrons sometime.
With 50 outlets in Lagos, Ibadan, Abuja, Port Harcourt, Uyo, Maraba, and Ado-Ekiti, among others, it appears that Tantalizers is also no longer passionate about providing quality food with exceptional taste to its numerous customers. As at the end of October 2015, an insider source in the company told The Point that the company's outlet had
For the concluding part of this story and others, grab your copy of The Point from your nearest vendor