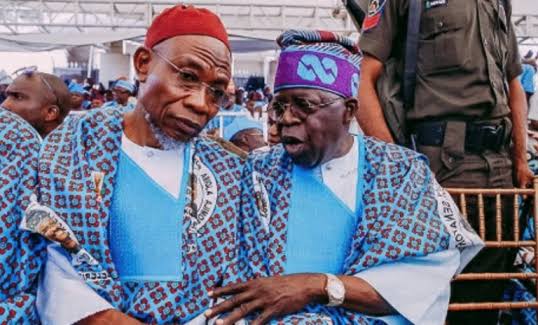 BY TIMOTHY AGBOR, OSOGBO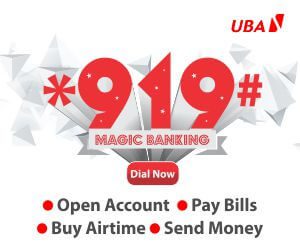 The immediate past Minister of Interior, Rauf Aregbesola, has begged anyone he might have offended in the course of political actions for forgiveness.
He declared that it would be the last time he would be begging anyone for forgiveness.
Aregbesola spoke at a homecoming reception held in Osogbo, capital of Osun State on Wednesday.
At the welcome event organised by his political supporters in the state, the former state governor also attributed successes he has recorded in life, politically, to God, President Bola Tinubu and former President Muhammadu Buhari.
He said he never sought for any political positions or assistance for anyone, rather, he spent huge amount of money to support some of those he was referring to for the actualisation of their political dreams.
Recall that the former governor had in February, 2022, reportedly launched a scathing attack on his enstranged godfather, President Bola Tinubu.
While addressing party loyalists in Ijebu-jesa, he said he supported Tinubu's handpicked candidate as his successor (Osun former governor, Gboyega Oyetola) in 2018 because it was agreed that he would continue the legacies he laid.
Upon assumption of office, however, Oyetola failed to keep the agreement, according to the former minister, hence his feud with both Tinubu and Oyetola.
However, speaking in Yoruba while seeking forgiveness from those he might have erred and also singing songs for remission, Aregbesola said, "I didn't ask for anything from them. I didn't beg for position when they were in authority. I even spent my money for them. If I should tell you how much I spent for them, you would be shocked. But, despite all I did, they still fought us. Whatever that might have happened, we apologise.
"It's possible we didn't offend them but if they think we have erred, we beg for forgiveness. We believe in God and the people. God won't forsake and disappoint us. After this, I won't beg anyone again for forgiveness."
He added, "I am here today for reconciliation. Some of my achievements were not done by myself alone, the people that turned themselves to our enemies today partook in these successes. I am not the most brilliant or most eloquent person in this state but despite all that they do, you still love me. It is not my job alone, it is the sacrifice of many people. 
"Some are still with us while some left us without knowing the reasons. Whatever it may be, I am appealing to them to forgive us. I am grateful to God that made me known in Lagos. Someone is the architect of that, it is President Bola Ahmed Tinubu; he is the architect of my success.
"I spent eight years as commissioner in Lagos. In 2004, we had a meeting in Badagry where we talked about how we would take over our State (Osun) from the opposition party. Asiwaju and the Yoruba elders were the ones who told me to come to Osun and take over the state from the opposition. With the help of God and the support of Asiwaju, I was able to excel as a governor for eight years even though it was not easy.
"The work we did in the state through the help of God was what some people wanted to tarnish and rubbish, thinking they could erase God's work but eventually, they failed. Even though in the last four years, the devil used some of our people. After the Supreme Court judgement in 2019, we were together in this place where we called on ourselves to be united.
"I said on that day I had done my own and  handed over to the person I wanted but warned that it was now left for the person I handed over to to be a good person and that I would be the godfather. That was what they misinterpreted. I didn't ask them for anything and with all I did then, they didn't want to be with us but if there is any other sin I don't know about, I apologise."
"After this, we are not going to beg anybody again. We didn't offend anyone and we don't believe anyone offended us but it's possible that they believe we offended them, that's why we are apologising to them," he stressed.
While paying homage to the Owa Obokun of Ijesaland, Oba Gabriel Aromolaran and Ataoja of Osogboland, Oba Oyetunji Olanipekun to mark his homecoming reception in Osun, Aregbesola also maintained that the support of Tinubu and Buhari enabled his success in his political roles.

He expressed gratitude to family, friends, colleagues, and associates for standing by him throughout his sojourn as Commissioner, Governor, and Minister.
He used the occasion to enumerate some of the interventions and projects he attracted to the state during his tenure as Minister.
Aregbesola, who was accompanied by his wife, Sherifat, had embarked on a road show apparently to test his popularity in the state.