Super model and Nollywood actress, Rahama Sadau, was born and raised in Kaduna. She is a graduate of Business Administration of the Kaduna Polytechnic.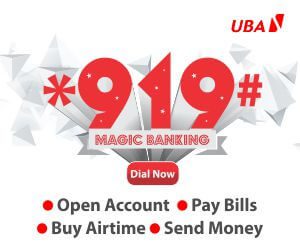 Narrating her story, Rahama says a lot of people see her as being only an actress and nothing more. But she believes that divine providence and God's grace has taken her to the height she has attained. 
Says she: "I am just like any other normal individual; I am a daughter, a sister and a friend.
"When I started acting, I had no idea that I would become famous in such a short time. But as God would have it, I was able to secure a lot of lead roles within a short period. All these have immensely contributed to who and what I have become today," she reveales.
She, however, says being a celebrity comes with basic challenges, noting: "People want you to behave and act extraordinarily and this is not possible, as we are all humans. There is always a story to tell about your actions and inaction and people love to tell stories about us. They also love to make up things out of nothing, which is very sad."
Comparing her experience in both Kannywood and Nollywood, she says: "To be honest, there is no basis for comparison. The two industries are completely different. However, I love both of them, for different reasons. Similarly, my hope is to be a catalyst that synergises the two industries. My dream is to see the beautiful scenery of Kannywood in a Nollywood production."
Speaking on fashion and style, she says personal style is something that every woman has, adding: "We just have to identify it, understand it, and then live it. It projects your mood, personality and you as a whole, reflecting your personal interests, lifestyle, and inspirations."
She explains that it's not everything one wears that should be perfectly tailored and form-fitting.
"You can mix in unstructured pieces for a more relaxed vibe. Pair a blue-striped t-shirt with chinos and a denim jacket, or a flowy maxi skirt with a crisp white button-down shirt; roll up those sleeves for added panache," she says.