Former Nigeria Head of State, Gen. Abdulsalami Abubakar (retd) on Friday , commended the federal government for the negotiation strategy used to rescue 21 of 200 chibok girls kidnapped by the Boko Haram Sect, in Borno State, two years ago.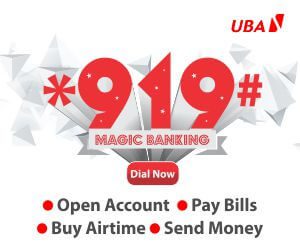 Gen Abubakar, who praised the efforts of President Buhari led administration in bringing back the girls, expressed confidence that the federal government would do everything possible to make sure that the remaining girls returned back to their various parents.
The former Head of State stated this when he paid a courtesy call to the Alake and Paramount Ruler of Egbaland, Oba Adedotun Aremu Gbadebo at his Ake Palace, in Abeokuta, the Ogun state capital.
Gen. Abubakar who was billed to deliver a lecture at Crescent University, Abeokuta, gave glory to God for the release of the girls, praying that such menace would never rear its ugly heads again in Nigeria.
He said, " first and foremost we give glory to God for saving those children, and we congratulate each and everyone who is involved in bringing these girls back, and we pray that the rest will come back . I congratulate the parents who have been organised for one year plus, this is just an episode and we prayed that never should such occurrence happen in our lives".
He also advised FG to use the same dialogue techniques which was used to rescue the 21 girls to resolve the problems of incessant bombing of oil pipelines by Niger Delta Militants in the region.
According to him, "Not only in Niger Delta, in anywhere in the world, in anywhere that there is crises, in anywhere there is disagreement, you have to sit down and dialogue, definitely you will achieve it, "
Oba Gbadebo, however thanked him and his family for the visit, saying that his wish to see a great Nigeria would come to pass in his life time.
The Oba said, "my wife of 45 years has joined me to welcome you, and i pray that you will continue to grow from strength to strength, that your desire for a great Nigeria will be fulfilled in your life time " .