The President, Institute of Chartered Accountants of Nigeria, Tijani Isa, has said that only a government that comes to power through free and fair election can redeem the country's economy.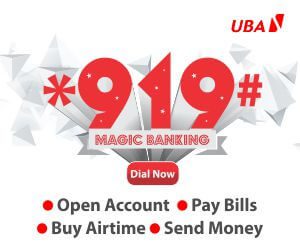 Isa disclosed this during the institute's 17th Western Zonal Accountants' Conference holding at Administrative Staff College of Nigeria, Topo, Badagry, Lagos State.
The theme of the conference was "Professional Accountants Uncertain Economy and Sustainable Development".
According to the ICAN president, a government that comes to power with a vision and has a programme to uplift the population will surely redeem the economy.
"When you have a government that is based on financial or military inducement, we are not going anywhere.
"I keep on saying that Nigeria is blessed with all resources to excel, but the problem we have is harnessing these resources.
"We are the fifth largest suppliers of crude oil in the world, yet we can't refine sufficiently locally, our refineries are in comatose.
"We need to have a leadership that has vision and focus, then we can move forward," he said.
The president said that the theme of the conference was timely and pertinent.
"It avails us the platform to collectively examine our pivotal roles in sustainable development in the face of an uncertain economy.
"The conference provides us with a unique opportunity to rethink our evolving roles in national development.
"We are faced with the most challenging period in history, as a nation and globally.
"The need for a more accountable and efficient utilisation of scarce resources has been heightened."
Isa said the New Normal was challenging the accountants as professionals to deploy their skills in charting a more robust, inclusive, and sustainable future.
He said the country's challenges were diverse, running the gamut of high inflation, increasing debt profile, rising unemployment and underemployment, and intractable security challenges.
"We must assist the nation and businesses to maximally utilise the limited resources to achieve national and organisational goals and objectives," he said.
Ibiyemi Olatunji-Bello, the Vice-Chancellor, Lagos State University, said the theme was very apt at a time when the economy formed the core of the talking points in campaign conversations.
"I do not possess the expertise to speak on matters of the economy as much as many of you here today do.

"But I am sufficiently educated enough to understand that accountants, like many other professionals, are partly responsible for the precarious situation of our nation today,'' she said.
Olatunji-Bello said the accountants should play a key role in salvaging the situation.
"It is also important that this conference also considers sustainable development as one of the cardinal topics.
"I therefore believe that this conference is coming at a most auspicious time.
"Accountants can engage in robust conversations on some of the key economic issues facing us and proffer solutions," she said.
In a paper presentation, Olanrewaju Sharafa, the Associate Lecturer, Canterbury Christ Church University, United Kingdom, urged ICAN members to seek financial freedom and sustainability within their practice and professional practice.
Sharafa, also National Treasurer, Institute of Corporate And Public Sector Professionals, said chartered accountants should improve the accounting profession through value adding services diversification.
He listed some of the areas ICAN members could explore to include governance and strategic services, leading innovative business idea development, tax and wealth and advisory, compliance and regulatory services, among others.
"You are the future of the accounting profession, hence the need to go out there and do great things. There is nothing limiting you," he said.
Samuel Egbetokun, the Conference Chairman, said paper presenters at both plenary and workshop sessions had done their researches and prepared to disseminate to participants a body of seasoned knowledge.
"I don't have any doubt in me that at the end of this conference, all of us will be loaded with adequate practical knowledge and enough skills that will make us better accountants," he said.
In her remarks, Kafilat Hassan, the Western Zonal Chairman, urged those at the conference to maximize the opportunity of the diverse registered delegates to establish new business relationships. (NAN)