The Director-General of the Copyright Commission, Mr. Afam Azekude, is under pressure over an allegation of a multi-million naira fraud linked to the payment of salaries to workers from 2014 till date.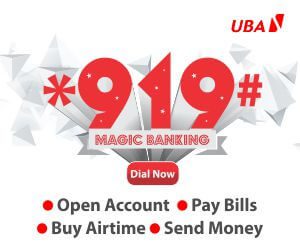 The Point's exclusive investigation, spanning a period of one month, revealed that a syndicate in the account department of the commission connived with a number of staff to siphon funds through job specific allowances to the tune of over N25 million.
The DG and some senior members of the workers' union, were indicted in the salary scam, but have, so far, been reluctant to talk.
Aside from allegations of financial misappropriation in the accounts department, the fraud also allegedly involves a contract scam and the diversion of the rent of a six blocks of flat at No 15 Lord Lugard Street, Area 11 Abuja.
In a petition to the Attorney General of the Federation, Barrister Abubakar Malami, copying President Muhammadu Buhari, the petitioner, Mr. Chukwudi Moses, alleged that a fraud ring comprising some staff of the account department, audit unit and other selected staff from other departments, coordinated by the Director of Finance and Account, Mr. Mark Obasi, were siphoning money from the commission.
A document made available to our correspondent revealed that in the month of June last year.
A director of the commission, according to findings, obtained the sum of N800,000 in June as job specification or hazard allowance against his official N46,500 hazard allowance, while another senior staff also received the sum of N700,000 against his official N28,300 allowance.
Similarly, another staff in the salary unit received the sum of N600,000 against his official N2,000 in the same month of June.
The document also revealed that another director in the commission (name withheld)
got N2.5 million as net salary in the month of December 2014, along with a number of the account department staff, who were members of the syndicate.
Azekude, in a telephone chat with our correspondent, however, dismissed the allegation as unfounded, saying it was the usual comment from some people he was already aware of.
The DG, who promised to call our correspondent for a face-to-face chat, later refused to call back or take our correspondent's calls.