BY BRIGHT JACOB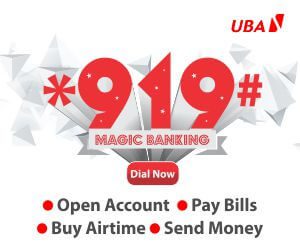 The deputy governorship candidate of the Peoples Democratic Party in the 2023 election in Lagos State, Funke Akindele, is undoubtedly a screen diva that needs no introduction in the Nigerian entertainment circuit.
However, after her "surprise" emergence as the running mate to the party's flagbearer, Abdul-Azeez Olajide Adediran, popularly called "Jandor," political opinions have continued to be divided about her suitability, or otherwise, for the role of the deputy governor in a highly charged cosmopolitan society like Lagos, should her party win the election.
Also, political discourses in some quarters have questioned the wisdom of the PDP in Lagos for nominating Akindele, who, it is argued, is making her foray into politics for the first time, and labelled the party as "unserious" and not ready to wrest power from the All Progressives Congress, which has been in power since 1999, before the merger that birthed it. Back in the day, it was the Alliance for Democracy and later the Action Congress.
Indeed, Akindele has blazed the trail in Nollywood, Nigeria's version of America's Hollywood. From the many firsts she recorded in the film making industry to the accolades she received for her hard work and dedication, Akindele is indeed in a class of her own. She is also internationally renowned and has in more ways than one put Nigeria on the world's entertainment map.
Akindele burst into Nigeria's entertainment consciousness in 1998 after she featured in the sitcom, "I Need To Know." From that point, she never looked back, and in 2008, she consolidated her status as one of Nigeria's high rising female actresses after she starred in "Jenifa," and true to the assertions of those who know her for being multi-talented, Akindele also tried her hands in directorial and production roles in movies, and excelled accordingly.
However, in spite of Akindele's lofty and enviable achievements in the acting profession, there are commentaries about some of her actions stirring up controversies. Her critics have gone ahead and suggested that the office of the deputy governor of Lagos wasn't suitable for someone prone to much "drama."
For instance, in April 2020, Akindele threw a birthday party for her now estranged husband, Abdulrasheed Bello, known professionally as JJC Skillz, during the period of an imposed Covid-19 lockdown. In that incident, both the husband and wife were arrested, charged to court and pleaded guilty for violating the lockdown.
The Lagos State Government later pardoned them and saved Akindele the embarrassment of being an "ex-convict," after she was sentenced to 14-days community service.
Akindele's failed marriage of six years to her celebrity husband has also been dragged into the political horseplay, and this is because in June, Bello announced his separation from her on his Instagram page, stating they were now pursuing separate lives. Akindele's opponents, especially those on the internet, have prodded and asked her to "manage her marriage well" before she can attempt to manage a complex state like Lagos.
On August 24, Akindele, who has a National Diploma in Mass Communication and a Law degree from the prestigious University of Lagos, clocked 45 years, and penultimate Sunday, she was in two Celestial Church of Christ parishes to give thanks to God.
"She is bringing a lot of baggage to that ticket. Right now, she and Jandor do not need any form of distraction or negative press because people would just think they're unserious"
While Akindele was in one of the parishes, she addressed the congregants saying that moving forward; she wanted to be more openly associated with the church. She also asked for prayers so that whatever she does would turn to success.
A video also went viral showing Akindele dancing and "falling under the anointing" before going into what seemed like a trance, though she would later explain in an Instagram post that "her spirit was lifted."
Notwithstanding the many controversies surrounding her, the Lagos PDP placed its faith in her, hoping she would be the "secret weapon" it would use to connect with potential supporters online and dislodge the APC in the state.
Dispelling fears about Akindele's nomination and also highlighting her strengths, the governorship flag bearer, Adediran (Jandor), said during a television interview after he was asked a question about the choice of Akindele, "My running mate…people call her actress…but I would say I picked a lawyer who found passion in film making.
"A lot of people have thought that if you're acting, you're a film-maker…no. A film-maker is someone who directs, writes stories, produces, designs sets and can identify resources to deploy in the entire project you call film making," Jandor said.
Continuing, he noted, "So, first and foremost, my running mate, beyond being an actress, she's a film-maker who has grown her business from zero to something.
"She has gotten huge followership during the process of what she has been doing over the years…I believe she is going to add value to my candidacy."

Jandor who said he chose someone he knew would bring "what we term a breath of fresh air to the state of Lagos" also stated that the purpose of establishing any political party was to win elections.
According to him, people like Akindele were needed to make this a reality.
On Akindele's online popularity, the convener of the Lagos4Lagos movement said, "Don't forget, for the past seven years, we have built foot soldiers at the grassroots level and my running mate is a brand that connects both with the grassroots and my people in cyberspace. So, the combination of that force already spells doom for the APC in the 2023 general elections."
On her part, Akindele said it was her concern for the less fortunate as well as the welfare of youths, women and children that prompted her to accept the deputy governorship candidate nomination.
Akindele, the multiple award-winning thespian who put her acting career on hold to pursue her political ambition, also said the nomination was an opportunity to help liberate and improve the welfare of Lagosians.
"…I have watched with great concern the plight of the less fortunate, especially in the youth category and this has drifted me towards my less popular but equally strong passion which is to help, assist and contribute to the growth of youths, women and children.
"I am a Lagosians, born out of Ikorodu. So, when the Lagos PDP gubernatorial candidate asked me to be his running mate in next year's gubernatorial election, I saw it as an opportunity to help liberate and improve the welfare of our people, particularly the deprived youths, women and the girl-child," she declared.
A political analyst, Reginald Anene, who spoke to The Point, said he was of the view that Akindele would not be able to produce any magic for the PDP in the election.
In his estimation, Anene said it was a huge joke the PDP presented candidates of low calibre for the election and insisted that was the bane of the party even in previous elections in Lagos State.
Anene said the PDP should have learnt its lesson by now and presented a formidable candidate Lagosians could recognise politically.
He submitted that trying to throw Akindele into a position she hasn't been involved in anything close to before was "embarrassing to me."
His words: "From the get-go, I thought it was a huge joke, particularly because you have the APC as a party in Lagos State. In fact, if there's any state in Nigeria where the APC is entrenched, it is Lagos.
"And ovaer the years, what has been happening with the PDP in Lagos is that Jimi Agbaje just shows up a fortnight to the election and is given the party's ticket on a platter, and then goes to the election proper and gets defeated by the APC.
"So, one would have thought that the PDP would have put its act together, gotten a more formidable candidate, someone whom Lagosians can recognise.
"As it stands now, from the feelers I am getting….from even people who are in the opposition, even from some OBI-dients, they feel the whole thing with the PDP in the Lagos gubernatorial election is a huge joke.
"And then you throw in Funke Akindele, whom to many people does not have the wherewithal to occupy that position…I see the whole thing, and I will not lie to you, I am really embarrassed," he declared.
Anene who is a pastor and supports the APC presidential candidate, Bola Tinubu, also stated that though he wasn't a member of the APC, he was sympathetic towards the ruling party, but rued the path the PDP chose to follow, and believes the party was no longer appealing to would-be candidates.
Anene described a trance as one of the mediums through which God communicates certain truths to His people. Shedding more light, he said during a trance, an individual would be "in a suspended state and God would be able to pass some truths to you or reveal certain things to you."
However, he warned that though trances do happen, it was not God's preferred method of speaking to his children. He said the experience has been abused and misunderstood as well as explored and exploited by the devil. For this, Anene said reports abound about people who had trances that were not of God.
Whether it was appropriate or not for a public figure or someone aspiring for an elective office to be seen falling into a trance in public, Anene posited that standards should be higher for them.
"The truth is that the moment you become a government official or you're a celebrity or you are a renowned person, the standards are higher for you. You have to be seen at all times as being decorous in whatever you do.
"There has to be a lot of thoughts put into where you go, what you do, what you say….because you are definitely going to be judged with a different standard," he said.
Recalling that the Prime Minister of Finland got a lot of backlash for being "caught on tape partying hard," Anene opined that as a public figure, one should carry himself in a manner "that shows you have regard for your reputation."
Anene advised Akindele to be careful, especially now that she is the running mate of Jandor.
"This (trance) is not good publicity for her at all. In fact, I have seen memes and jokes already flying everywhere.
"And I'll be honest with you…initially, her chances were slim, now she is bringing a lot of baggage to that ticket. Right now, she and Jandor do not need any form of distraction or negative press because people would just think they're unserious," he cautioned.
On the chance of the Adediran-Akindele PDP ticket in Lagos, Anene reiterated that the APC stronghold in Lagos required candidates Lagosians could relate to. In addition, he said Nigeria was a society where people in the acting profession were thought of as unserious when it comes to administration and leadership.
Continuing, Anene said Akindele was just making her foray into politics and Jandor himself "is not a known figure per se, except for this his Lagos4Lagos campaign he went on a few years ago while trying to position himself, and I think Funke was an afterthought."
However, a PDP chieftain in Edo State, Anselm Ojezua, who also spoke to The Point, said he disagreed with those who said the PDP in Lagos was unserious for nominating Akindele as candidate for the number two job in Lagos or who question the deputy governorship candidate's experience or pedigree to occupy the seat.
"Those who chose her for that role, they must have seen something in her that makes her able to attract votes to them"
Ojezua, a lawyer and community leader, argued that in politics, acceptability was all that was required and added there was nothing "deforming or disabling" about Akindele. He reminded Lagosians that Desmond Elliot, an actor, was in the Lagos State House of Assembly.
"I don't agree with them. What are the requirements? In a democracy, all that is required is the acceptability of the party members, particularly the delegates.
"The delegates have the right to choose, and in any case what is so deforming or disabling about the lady? That she's an actress? We have actors and actresses who have vied and even occupied parliamentary positions. I think Desmond Elliot is in the House in Lagos. So what enables him and disables Akindele? It doesn't make any sense," he said.
Reacting to the many controversies trailing Akindele, including her breaching the Covid-19 lockdown protocols and troubled marriage, Ojezua said, "Well, I would say that those who latch onto that are being unduly insensitive. She made a mistake. I know so many people who violated the Covid-19 curfew for one reason or the other. The fact that they didn't get caught does not make them less guilty.
"But in her case, I think when it happened, she apologized and it was duly considered by the judge.
"She has been punished for it. I think that's enough. The fact that you want to run for a public office does not make you less of a human being than others, and like we have rightly said, nobody is perfect.
"Those who chose her for that role, they must have seen something in her that makes her able to attract votes to them.
"In spite of the issues you mentioned, look at her fan base, it has not reduced in any way. That tells you that a person can yet be popular even though not of the best behaviour…and I don't think it is right for anyone to be so judgmental about others," Ojezua said.
Asked to comment on the propriety or otherwise of Akindele, a would-be government figure, going into a trance in public, Ojezua told our correspondent that was "a very normal incident" to those familiar with "white garment churches".
"Those who are familiar with the practice…perhaps in the Cherubim and Seraphim, Celestial Church…you know, most of these white garment churches, you find such spiritual occurrences, and that is between them and their God. Are we going to also judge her on the basis of her faith?" he queried.
Ojezua, who is a Catholic, said his denomination forbids him from saying anything derogatory about other churches or belief systems, and insisted that people be allowed to exercise their rights to choose their faith and practice it as they wish, provided that it doesn't impede on the rights of others.
Ojezua also classified the "shots" fired at Akindele as "not serious" and called them "base criticisms."
In his opinion, allegations of certificate forgery against Akindele or the deputy governorship candidate getting caught having extra-marital affairs "was the sort of thing I would have been worried about."
"If people have serious things to say, I don't think they will come up with these base criticisms. If you were saying that she forged her certificate, things as fundamental as that…those are the sort of things I would have been worried about, or if somebody saw her having an affair that had been captured on video, then you would wonder.
"But I have seen quite a number of public figures in compromising situations and it has not affected them in Nigeria. Why should Funke's own become an issue? I don't think it's fair," he told our correspondent.