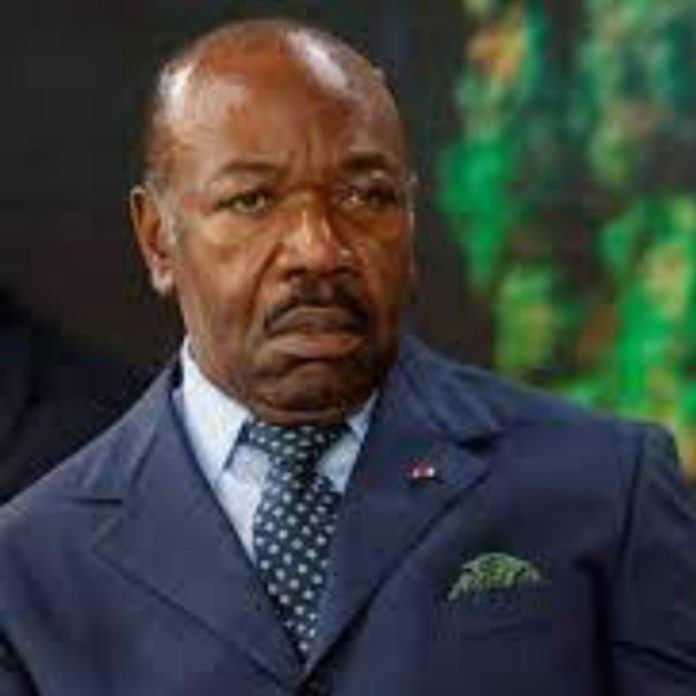 … as citizens' jubilation greets unconstitutional takeover
How latest coup'll impact crude prices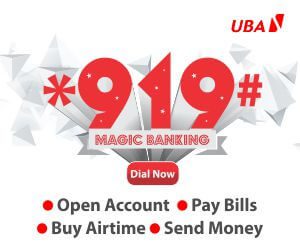 BY NSEOBONG OKON-EKONG 
The latest military coup in Gabon has sent panic waves across Africa and has thrown the continent's leaders into confusion as fears mount on the implications of the frequent unconstitutional takeover of power by the military.
The coup in Gabon, in the early hours of Wednesday, was successfully executed despite the ongoing deliberations by African leaders on how to curb the trend and threats issued out to the Niger junta over the recent coup in the country.
The worrisome trend is made more popular with the jubilation that greets these military takeovers, especially in the Francophone countries.
Analysts who spoke in separate interviews with The Point said African leaders must convene an emergency conference to assess the needs of the continent and map out workable ways of arresting the trend.
According to them, other English speaking countries are not immune, especially with the widespread belief that there is bad leadership, generally, in the continent.
In Africa, the military has taken over power in Burkina Faso, Sudan, Guinea, Mali and Niger in the last three years.
It is unclear what steps the Economic Community of West African States will take in the present circumstance, at a time leaders are still grappling with the unresolved case in Niger.
HOW COUP MAY IMPACT CRUDE PRICES
There are conflicting reports on how the recent coup in Gabon may impact crude oil prices.
The Wall Street Journal on Wednesday, August 30 reported a slight rise in global crude oil prices due to seeming threats to exports from Gabon. WSJ anchored its position on the coup and the threat to disruption to production.
Gabon is a minimal contributor to the Organization of Petroleum Exporting Countries (OPEC), producing only 211,000 barrels per day of oil in July 2023, according to data from OPEC's monthly oil market report. There is a wide gap from Nigeria's 1.5 million barrels per day.
On Wednesday, Amena Bakr, OPEC's chief correspondent posted on X (formerly Twitter) that so far, it appears that oil production from fields in Gabon is not affected by the military coup.
Oil-rich Gabon is OPEC's smallest member, with around 200,000 bpd of output. Its oil industry has been in a state of decline since 2014. While oil production in the country has not been affected by the coup, oil prices ticked up early on Wednesday, partly on concerns of the potential for some supply loss. Brent crude was trading up around 0.70%.
The Carlyle Group's Assala Energy, which produces oil in Gabon, told Reuters that output had not been impacted by the coup. Carlyle (CG.O) has agreed to sell to Maurel, claiming its oil production in Gabon was unaffected by the coup.
Tullow Oil also told analysts its production was continuing as normal.
"Note Gabon production represents around 20% of group production. However, assets are based offshore and importantly oil revenue is dollar denominated," said Investec's Smith.

Oslo-listed Panoro Energy (PENR.OL) and BW Energy (BWE.OL) were down 5% and 7%, respectively, and U.S.-based Vaalco Energy (EGY.N) fell 13.8%.
According to maritime sources, at least 30 commercial ships dropped anchor on Wednesday around Gabon's waters.
Meanwhile long-standing factors driving oil prices remain in play, with recent data highlighting China's sluggish economic revival from onerous pandemic restrictions is currently weighing down on oil prices. The United States and China are the top largest consumers of oil in the world, totaling 19.1 million and 14.3 million barrels per day, respectively.
Since July, there has been a ceiling on oil prices, which have been propped up by swinging OPEC output cuts of five million barrels per day, more than five per cent of global supplies, with Saudi Arabia and Russia unilaterally expanding their own cuts by a further 1.5m barrels per day.
Gabon is rich in other minerals, including Manganese. Gabon is home to the world's second-largest deposit of Manganese and is its third-largest producer. The country is also home to gold and iron deposits.
The EU's Chief Diplomat, Josep Borrel, told reporters during a speech that the coup is likely to lead to greater instability. "The whole area, starting with Central African Republic, then Mali, then Burkina Faso, now Niger, maybe Gabon. It is in a very difficult situation," he said.
Production cuts from the OPEC+ group early this year have resulted in a sensitivity to further losses of barrels from international markets. Brent crude was up 0.4% at $85.82 a barrel on Wednesday.
French oil giant TotalEnergies, which has 350 employees in the country, said that its main priority is to "ensure the safety of its employees and operations".
TotalEnergies is also Gabon's main petrol distributor with 45 petrol stations in the country.
There have been concerns that Europe's Gabon-exposed stocks took a slide after the military coup.
Part of the WSJ report
stated: "The coup and the threat of disruptions to Gabon's oil exports are supporting oil prices, but only modestly as the nation is a minor OPEC oil producer, DNB Markets analysts Helge Andre Martinsen says. Brent crude oil is up 0.3% at $85.19 a barrel.
"The nation's output stands at a modest 190,000 barrels a day, but it has been the only African OPEC member to hit its production quotas. So far, there has been no sign of disruption to Gabon's oil output. Still, the coup serves as a reminder of the geopolitical risk in the oil market, Martinsen says."
It is important to note that as of 12:50 PM (GMT+1) on Wednesday, August 30, Brent crude price was at $86 per barrel.
The Gabon coup is raising supply concerns alongside Hurricane Idalia in the United States, which has raised oil supply concerns as well.
It remains to be seen whether US stockpile shortages or the impact of Hurricane Idalia on production can trigger another surge in prices.
Ole Hansen, head of commodity strategy at Saxo Bank did not anticipate the instability in Gabon would necessarily hamper output.
There has been a marked decline in US crude stocks, which lost around 11.5m barrels in the week up to August 25, according to American Petroleum Institute figures.
Investors are also waiting to see the effects of Hurricane Idalia, which could disrupt production in the Gulf of Mexico – a region which accounts for about 15 per cent of US oil output.
France, Gabon's former colonial ruler which has troops stationed in the African nation, condemned the coup.
Timber company Woodbois (WBI.L) also said production at its facilities in the Gabonese city of Mouila were suspended, sending its London-listed shares almost 16% lower.
Eramet, the world's No.1 producer of high-grade manganese ore thanks to its Moanda mine in Gabon, said it had suspended all operations in the country as a "precautionary measure"..
The important thing to watch now is the reaction within Cemac (Central African Economic and Monetary Community), where Gabon is an important country. I expect there will be some sanctions but limited ones, given how popular the coup is for the moment.
"I think that the new team will be less radical in its difference from the status quo than many of the coup cheerers today think – especially because of how important (French oil giant) TotalEnergies is to government revenue and the economy at several levels."
Earlier on August 30, senior military officers declared that they had assumed control following the announcement by the state election body that President Ali Bongo, had secured a third term. Bongo's Father had ruled as president before him for 42 years.
The election, which was held on Saturday, took place without the presence of foreign media outlets, which were denied entry. Gabon's electoral commission said that Bongo secured 64.27% of the vote. Following the announcement, the government imposed a curfew and blocked internet access for citizens on Saturday evening.
As of Wednesday morning, all state institutions had been dissolved, with General Brice Oligui Nguema appearing to have been installed as the leader of the junta.