-Some bear female names like Amina, Asabe, Bola -Big-time politicians patronise us, gay prostitute reveals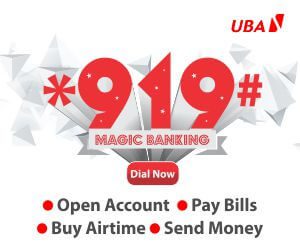 Nightfall is an anxious moment for a group of men in Abuja, lurking around Okonjo Iweala, Ajose Adeogun and other streets in Utako. Some are usually with tiny handkerchiefs tied round their heads as scarves.
They wait by the roadside, displaying their hairy muscular legs for would-be patrons. A well powdered face with black lead eyelids and red or pink lipsticks to match give them complete female looks but with flat chests.
Some even go the extra miles of wearing ladies' bra with artificial breast just to attract fellow men. Sometimes, they clad themselves in ladies' gown or skirt but mostly in ladies trousers. They mimic the ladies' gait and talk so expertly and even change their names to female names like Hassanna, Asabe, Rakia, Ngozi, Bola and Baby Love. Sometimes, these gay coin nicknames for themselves like 'Sweetheart' and 'Honey' and when they see their partner, they walk hand-in-hand or with one hand on the buttock of the other partner, standing by the roadside.
They are gay prostitutes living in Utako village, located in the heart of Utako District; a high brow area of the Federal Capital Territory. Utako village is in a world of its own and many still wonder why the village still exists right in the heart of the highbrow area even though it has suffered several demolitions from the FCT Environmental Protection Agency. But often, the village resurfaces again with much vigour for businesses. Market is at its peak here mostly in the night when night crawlers retire at the numerous drinking joints in the village to relax with plates of pepper soup and beer.
Utako village is also a place of many robbery incidents. A number of patrons of the village who lost their cars to car thieves told The Point that, because of the lack of parking space, most motorists were compelled to park by the road side and this made the vehicles easily accessible to thieves.
 HIGHLY PLACED MEN PARONISE US -AMINA, MALE PROSTITUTE                         'Amina', one of the male prostitutes, in an exclusive chat with The Point, said he had been in the business for many years but refused to disclose the number of years. He said there was nothing strange in what they were doing, adding that it was only in Nigeria that gay people could not operate in the open like in other countries of the world. He noted that, even though the society seemed not to accept them, they were still being patronised by notable men in the society.
He said, "If I tell you the caliber of men patronising us here, I am sure you will not believe; but that is the truth, they come to us. They have our cell numbers, some of them even marry us and lodge us in hotels. "We are not outcasts; we are normal human beings, only that some of us are females, who found ourselves in the male body. So, our attraction to other men is nothing strange at all."
 RISKS                                                                                                                       However, Amina lamented that, like every other business, the gay prostitute business also had its own risks. "Some of us suffer hemorrhoid, which sometimes leads to cancer of the anus and some just develop swollen stomachs and they die," he said. He added that, in many instances, they had also fallen victim to strange men, who kidnapped them and took them to unknown places. "Some of us just disappeared; we don't know what happened to them and we also suffered regular raid by the police. So, it's a risky life for us, like every other person," he revealed.
On the other hand, Asabe, another gay prostitute, would not want to be called a prostitute. 'She' preferred to be referred to as 'sex worker'. Asabe said like other prostitutes in big hotels in Abuja, their trade was also in high demand and that, unlike before, many other young gays were now joining them and even had access to as far as top government quarters in Abuja.
Responding to the question on how lucrative gay prostitution could be, Asabe said it depended on the client "but the amount ranges from N5,000 and above. Like any other sex worker, you can get a client that can offer you N100, 000 and above. The quality of services rendered and the relationship also determine what someone is likely to earn."
 GAY PROSTITUTION AND DRUGS                                                                             The Point's investigations confirmed that patrons of this group of gay prostitutes included top-class politicians, who would rather stay underground and send their drivers to pick the prostitutes for them. Findings also revealed another group of gay prostitutes, called the high-class or corporate gays, who are highly educated.
This category of gay prostitutes dress like businessmen and, in fact, some of them are businessmen and politicians, who have their male lovers as top government functionaries. Sources said they had unfettered access to their clients without any suspicion from co-workers. The Point also found out that most of the gay prostitutes were on drugs, such as cocaine, heroine, and the type of Indian hemp called 'solution', among others.
The Police Public Relations Officer for the FCT Command, Mr. Hamza Manza, when contacted on phone to react on the increasing wave of gay prostitution and the reports of raids on joints parading gay prostitutes, promised to get in touch with his superiors for information on the matter and get back to our correspondent. But as at the time of filing this report, Manza had not returned with his findings.
 HOMOSEXUAL PRACTICE ILLEGAL IN NIGERIA                                                   Meanwhile, gay prostitution or homosexual practice is a criminal offence in Nigeria. Former President Goodluck Jonathan, in 2014, signed an anti-gay bill, passed by the National Assembly into law. The Act promulgates 14 years jail term for anyone caught in the act or seen forming any homosexual group. Though the Act has received condemnations from some European countries, it has also been applauded by religious leaders, various sections of the society and other African countries.
Grab a copy of Thepoint newspaper from  your nearest vendor or call 08059351111 for the nearest agent