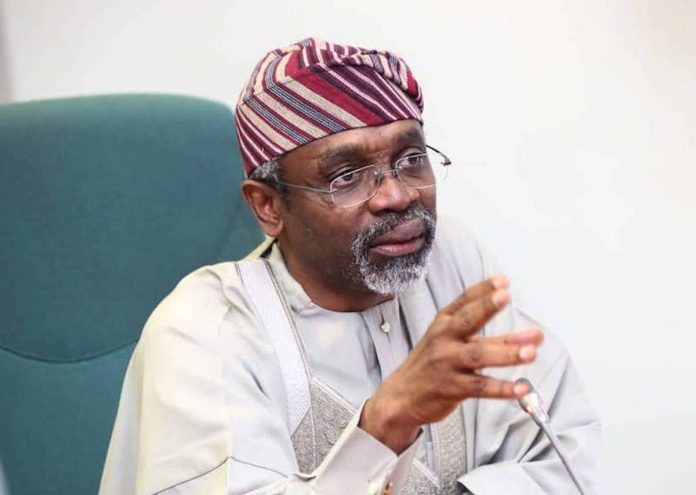 BY BRIGHT JACOB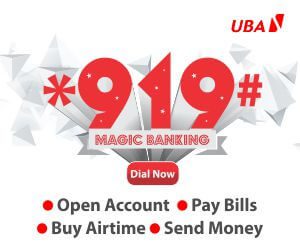 Nigeria's managerial merry-go-round in the education sector is not one for the fainthearted. The country's leadership battered and bruised because of its educational policies and handling of issues affecting primary, post-primary and tertiary education in the country, may almost be at their wits' end as education at various levels continues to be at the front burner of national discourse with no end in sight to the multifarious conundrums militating against its survival.
From all the record-breaking strike actions embarked upon by the Academic Staff Union of Universities and their counterparts in the Academic Staff Union of Polytechnics, to the mishmash of other unsavoury cocktails in the form of lack of funding, poor infrastructure, paltry teachers' emolument, inaccessibility to student grants and loans, Nigeria has indiscreetly taken her ignoble place in the comity of nations whose educational sectors are in distress.
However, after the Speaker of the House of Representatives, Femi Gbajabiamila, decided to rein in the inability of students to access student loans, by sponsoring a Students' Loan Bill which proposes a Students' Loan Bank where students can access educational loans of up to N500,000, the Lagos-born politician has come up for both knocks and adulation.
And the Speaker, not one to shy away from gestures that empower youths and who has been prominent in his constituency in Lagos State with projects that aim to empower students through funding of their academic dreams, may have inadvertently stirred up the hornet's nest with the bill he sponsored, described by some to be another political gimmick to toy with the intelligence of Nigerians.
During the National Summit on Tertiary Education Reforms organised by the office of the speaker in November last year, ASUU president, Emmanuel Osedeke, dismissed the Students' Loan Bill that was passed by the National Assembly in the same month, and now waiting for the president's accent, stating that it will not benefit the poor. Rather, Osedeke advocated the adequate funding of universities.
Osedeke said, "ASUU will never support the issue of education banks because the poor would not benefit from it. The best solution is adequate funding for universities."
Reacting to ASUU's opposition, Gbajabiamila said that Nigeria was not isolated from the rest of the world and that the country borrowed ideas from the rest of the world, just like they could borrow from Nigeria, as well. He then said, "And then we tweak those ideas to suit our peculiarities in our country. At the end of the day, we achieve more or less the same result (as the rest of the world).
"Like they say there's more than one way to skin a cat, there are several ways to get to the final destination. And I believe this is what the Student Loan Bill is about," Gbajabiamila added.
"About Gbajabiamila….we know he intervened (during the ASUU strike) and we know what transpired. We know what he told us as a Union. We know when he went to the president and he came back and said that what the president had spoken before (concerning the strike action) was better than what he presented and that the president was going to talk to us"
Interestingly, this will not be the first time the bill is passed. Critics have used its earlier failure to rubbish its usefulness. To this, the speaker said, "I believe that you learn from the past. If something fails before, you look at the reasons why it failed, and then you try and perfect those reasons so that you get a better result. That's what it's all about. That's what democracy is all about."
Whether ASUU has shifted ground or is likely to come to some compromise with the government over the students' loan, the chairman of ASUU, Obafemi Awolowo University Chapter, Anthony Odiwe, told The Point that the position of the Union has not changed.
According to Odiwe, the students' loan was an idea the government floated in the past which didn't see the light of day.
In his estimation, the recent experiment by Gbajabiamila with the contentious issue "is also going to fail" because of the government's "insincerity".
Odiwe said, "I don't think you need my thoughts on these things. There was this summit that was organised by the Speaker of the National Assembly, and our national president was there. And he made the position of the Union known on the education loan, or whatever they're referring to.
"The Union has a position on it. They (government) have done it in the past, and it failed. This one is also going to fail. The government is not sincere about it. Who is going to manage the loan? So, no, they're not sincere," Odiwe added.
Odiwe also accused the government of "planning a deceit" through the students' loan. He said that the issue with the loan was one of the items the Chairman, Federal Government Re-negotiation team, Wale Babalakin, "dragged" for about two to three and a half years, and which hampered the progress of the negotiation committee he (Babalakin) headed.
Continuing, Odiwe said that his Union knows the Speaker's antecedents because of the outcome of his intervention during the protracted ASUU strike last year. Odiwe said that Gbajabiamila failed to deliver on the promises he made to the Union, and concluded that politicians were the same.
"Whatever the government is planning to do is deceit. One of my friends…ten to fifteen years ago…we were discussing, and I said that one day, Nigeria would be like America. The guy told me that we could never be like America because we were driving in the wrong direction.

"He said that not until we change the direction we were moving before we could ever think of being like America. You see, the point I am trying to make is that we are deceiving ourselves in this country.
"The people talking about loans, they have done that before in this country. It's not a new thing. That was what Babalakin was dragging for about two to three and half years which made him not to make any headway with his negotiation when he was the chairman of the government negotiation committee. So, it's not something new," Odiwe said.
On the Speaker, he said, "About Gbajabiamila….we know he intervened (during the ASUU strike) and we know what transpired. We know what he told us as a Union. We know when he went to the president and he came back and said that what the president had spoken before (concerning the strike action) was better than what he presented and that the president was going to talk to us.
"All of us are living witnesses to what he (Gbajabiamila) said. But he came back to tell us another story that he didn't promise us (anything) and that it is the law of the land that no work, no play.
"You know these politicians…they are the same. They are just waiting to use us to satisfy or to achieve their own interests," Odiwe said.
Also sharing his thoughts with The Point, a public affairs analyst and stakeholder in the education sector, Marvins Abhulimen, said that on its face value, the students' loan was a good idea. But he feared the government was notorious for "giving with the right hand and collecting something else bigger with the left."
Abhulimen also noted that it was possible for the bank that would be established to fall into distress, insisting that mismanagement could bring it to its knees. He also said that he foresaw a situation whereby the bank won't just be for students seeking loans for tertiary education, but also one for those who want to learn a skill, or, even a bank that supports businesses.
He said, "Although, the student loan might be welcomed as an idea, I know that when this government gives you something with the right hand if you look very well, the left hand will be somewhere trying to collect something bigger. So, I think it's going to be a case of giving people loans and then increasing school rates, and all that.
"And certainly, it is possible for the bank to fall into distress. Anything you mismanage can become distressed. Once you allow fraud to take over, it can become distressed. If it is mismanaged, it can become distressed.
"But the idea behind the bank is beautiful. I believe that it shouldn't just be an education bank people approach because they want to go to the university, but one you can use to learn a skill or even approach to support businesses. It is a welcomed development, but how you will recruit people who will manage the bank could also pose a delicate problem. If you allow nepotism to drive your recruitment, you will still have the problems you have with other government-run agencies," Abhulimen told our correspondent.
Speaking on the two-year jail term or N500,000 fine (or both) as penalties for defaulters as contained in the bill, Abhulimen said, "I think there should be better ways of recovering the loans without necessarily resorting to putting people in prison. If you can find the beneficiaries of the loan, why would you need to jail them?
"Again, are they employed? Are they working? Is it a deliberate attempt not to pay back? Listen, if you have a proper system in place, when beneficiaries get jobs and are actually working and earning, it (loans) should be tied to them.
"Everybody has a Bank Verification Number. So, even if you are earning some money, it can be tied, so that once you are earning, your monthly repayment can be agreed upon," he said.
In his estimation, Abhulimen also said that putting a two-year jail term was "defeatist" and questioned how people who collected agricultural loans didn't pay back and got away with it. Moreover, he advised the government to find jobs for students after their graduation to enhance the repayment of their loans.
"I think it is defeatist to already put a two-year jail term. People have been collecting agric loans, but how many of them have they put in prison? Or, is there any law shielding those defaulters?
"So, why is it now the students…those of us who went to school…before you give us money, you have already told us that there could be imprisonment by the side. I think it's not really fair.
"Instead, why not find a job and give these students after they graduate, and thereafter collect the money from there?" Abhulimen queried.