The Point's special investigations into the state of various general hospitals in Lagos and other states have revealed that the unhealthy environment may pose greater health risks to patients than diagnosed diseases.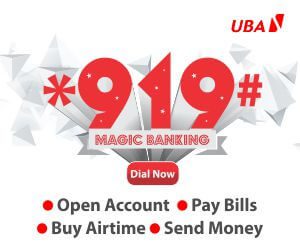 Findings revealed that patients, who visit the general hospitals, with the hope of getting better medical services at reduced costs because of the availability of specialists to attend to complex cases, are, most times, faced with challenges of inadequate facilities in unhealthy environments, which could compound their problems.
For instance, the foul smell at the emergency unit of the Lagos Island General Hospital, which greeted our correspondent, pointed clearly to the low level of hygiene in the hospital. General hospital environments pose greater risks than diseases, patients cry out The two toilets and bathrooms in the department were seen littered with faeces with no sign of a cleaner nearby.
"The situation of the toilet and bathroom in this hospital is totally disappointing. The unhygienic situation has deteriorated to the level that most of us don't use them anymore. For example, today that I am on call over the night, I don't pray to be 'pressed' at all because if such happens, I would either opt for a public toilet where I have to pay or dash into Mr. Biggs to use its facility," an employee of the hospital said.
He traced the poor condition of the toilets in the hospital to the poor attention being paid to maintenance and cleaning in state hospitals generally. The spouse of a patient in the hospital, Mr. Ade Badmus, said "I regret bringing my wife to this hospital. We came here because I could not afford paying for a private hospital where my wife would have been treated in a hygienic environment. If you see the bed space given to my wife at the emergency unit, it was as bad as treating her inside a toilet.
"The whole hall smells due to their toilet which is seriously unkempt and close to my wife's bed. I just pray that she gets better in time so that we can depart. I cannot imagine a general hospital where we came to be treated for diseases and yet is unhygienic. If you see the toilets in there, you will pity the patients on the sick bed because some of them may even contract more diseases in that place."
Further findings revealed that the unhygienic situation at the Lagos Island General Hospital is so bad that most of the patients, especially in the emergency department, usually sneak out around 6am to use a neat public toilet located in the vicinity. A public toilet attendant said, "This toilet is leased to us by the hospital management, so whoever uses it must pay, whether staff or patients. The hospital has its toilets but they in unhygienic condition. Both staff and patients patronise us because it is always neat.
"For urinating, they pay N30, defecating, N50, while bathing attracts N100."
LAGOS STATE UNIVERSITY TEACHING HOSPITAL
Although the hospital environment looks neater than most hospitals in the same category, LASUTH is not exempt from having the unhygienic toilet facilities. The toilets are not cleaned as regularly as a general hospital should with the result that many relatives of patients seek for alternative means of easing their burden.
A relative of a patient, who simply identified herself as Mary, said, "What I've experienced at LASUTH, taking care of my sick mother is terrible. We went through hell whenever my mother wanted to use the toilet because the toilet allotted to her ward was usually messed up.
"We always resort to putting her on a plastic bucket to excrete. I think it is high time government found a lasting solution to the unhygienic situation of health care facilities in this country before they compound the problems of people that go there for treatment."
SOMOLU GENERAL HOSPITAL
The emergency unit of the Somolu General Hospital is infested with mosquitoes. As a result of this, some nurses in the hospital usually advise patients' relatives to provide mosquito nets. A check at one of the patients' toilets in the hospital also revealed that it was unhygienic, though slightly better than those in previously visited hospitals.
A nursing staff, who spoke in confidence, said, "We still need more work to do to keep this hospital hygienic. Though most of our toilets appear neat due to relentless efforts of the management who compel the cleaners to take their work seriously, some of the toilets still need to be sanitised.
"For instance, the toilet used by out-patients needs more attention because I believe sick people are supposed to be kept in clean environment," she said.
For the concluding part of this story and others, grab your copy of The Point from your nearest vendor