BY CAROLINE AMOSUN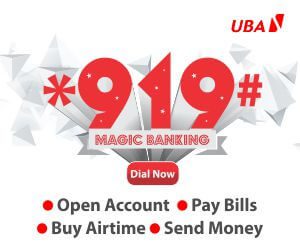 The Food and Agriculture Organization reported that the international food commodity prices benchmark index fell for the 12th month in a row in March 2023.
The FAO Food Price Index, which tracks changes in monthly global commodity prices, recorded an average of 126.9 points in March 2023, which is a 2.1 percent decrease from February 2023 and a 20.5 percent drop from its peak in March 2022.
According to the report, the decrease was attributed to various factors, including ample supplies, low import demand, and the extension of the Black Sea Grain Initiative.
Particularly, the FAO Cereal Price Index dropped by 5.6 percent compared to February 2023. Wheat prices recorded the sharpest decline, with a 7.1 percent drop, due to ample global supplies and strong competition among exporters.
Rice prices also declined by 3.2 percent in March due to ongoing or imminent harvests in major exporting countries, such as India, Thailand, and Vietnam. Additionally, barley and sorghum prices dropped by 6.7 percent and 5.7 percent, respectively, following the weakness in international maize and wheat markets.
Meanwhile, maize prices fell by 4.6 percent in March, influenced by seasonal availability from harvests in South America, expectations of record output in Brazil, and the extension of the Black Sea Grain Initiative.
Despite the upward revision of the projection for world cereal production in 2022 to 2,777 million tonnes, an increase of 1.2 percent compared to the previous year, maize and wheat prices are still 14 percent and 36 percent lower on a year-on-year basis, respectively, while rice prices increased by 16 percent.
However, despite the decline in international commodity prices, domestic food price inflation continues to be high in most countries, especially low- and middle-income countries.
The International Monetary Fund's Food Price Inflation Dashboard revealed that food prices remain high, with inflation levels above 5 percent in 70.6 percent of low-income countries, 90.9 percent of lower-middle-income countries, and 87.0 percent of upper-middle-income countries. Many countries in Africa, North America, Latin America, South Asia, Europe, and Central Asia are experiencing double-digit inflation levels.