Ayo Adebanjo is the Leader of the Pan-Yoruba socio-political group, Afenifere. In this interview with MAYOWA SAMUEL, he reviews the activities of terrorists, bandits and killer herdsmen who have become more daring across the country. He submits that whatever anybody or groups of people can do to ensure self-preservation and security should be encouraged. He describes the government's attitude to security matters as beyond incompetence. The elder statesman will also not condemn Zamfara State Governor, Bello Matawalle, who recently advised his people to acquire arms to defend themselves against bandits and terrorists. Excerpts: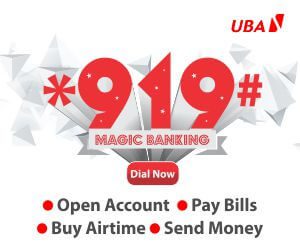 Last week, some members of the Yoruba race across the world, under the aegis of the Yoruba Self-determination Organisations Homeland, in Ibadan launched a security outfit code-named, Apapo Egbe Abo Ile Oodua. What's your thought on this newly launched group in the South West?
The security situation of the country has shown that the government of the day cannot cope. Everybody is trying to protect himself. You can't blame anybody for trying to do this. What has the government done? Blame the government, don't blame anybody else, because the government has failed woefully, yet they don't want to admit it. Nobody will allow himself to be killed because he's waiting for the government. Anybody in Nigeria now expecting the Buhari government to save him is gone forever before he even knows about it. So, I don't blame anybody for arranging anything.
Do you consider the creation of the Homeland Security outfit (Apapo Egbe Ile Oodua) in the South West as a sign of failure for Amotekun which was created by the South West governors or a kind of reinforcement?
Let them do the right thing, and let others follow. Arm Amotekun and supplement it with whatever anybody is doing. Our lives are in danger; let's do anything we can do to protect ourselves. The man who is supposed to protect us has failed. He's the man negotiating with those who are kidnapping us.
Is Afenifere in support or collaboration with this newly launched security outfit?
Of course, any group that shares our stand, we will go with it. That is to say, any group that stands on equity and justice. Just like we said the presidency must go to the South East. Anything else is not on our plate.
Any relationship between Afenifere and this newly launched security outfit?
You leave that for now.
Governor Bello Mattawale of Zamfara State has also told residents in the state to apply for a license to carry guns to defend themselves against terrorists. He also ordered a shoot at sight on any Okada rider as the state government classifies them as bandits and their activities have been banned in the state. Do you see that as the right move by the governor?
"The man doesn't want state police and the police themselves are inactive. The government has broken down; their incompetence is beyond description. Bandits are now giving conditions and demanding ransom, the government is negotiating with criminals"
As a Nigerian, can you depend on the Buhari government to save you? The man has failed, and you say people shouldn't defend themselves. Anything anybody does to save himself, after all, self-preservation is in the law.
Many also wonder how many of the citizens have the financial muscle to acquire guns. However, the Chief of Defence Staff, Lucky Irabor faulted the governor, saying he lacked the power to order the Inspector General of Police to issue gun licenses because even the IGP lacks the power to issue such. With this advice by the governor to the citizens, is Nigeria ripe for this?
What rule are you talking about when your life is in danger? Wait for Buhari then to protect you. You can't do that. Where is the protection from the government? We are all living in denial. The situation has become chaotic but you are talking of the law. What they are trying to do is to wipe out the people from the South, they want to Fulanise Nigeria. They close their eyes to all these killings, burning of churches, people who can't farm, and they turn a blind eye? Sit down there, till the time they come and burn you alive, wait for them. Don't go and arrange for your protection.
The leader of INRI Evangelical Spiritual Church, Elijah Ayodele, said kidnappers and armed robbers have surrounded Lagos State, warning that deadly terrorists disguising as herders are planning to attack churches, marketplaces, and mosques in the state. Do you also see the possibility of this happening?
Is that news? You don't need a dream interpreter to know this. There's no corner in Nigeria where the Fulani are not there. On Wednesday, in my village, they came and established RUGA in Ijebu Igbo here. The man doesn't want state police and the police themselves are inactive. The government has broken down; their incompetence is beyond description. Bandits are now giving conditions and demanding ransom, the government is negotiating with criminals.
Governor Rotimi Akeredolu of Ondo State recently ordered all public and private institutions in the state to install CCTV devices on their premises on or before August 1, 2022. What's your thought on this? Do you see the move achieving the desired objective?
Anything anybody can do to protect his people is fine. This government has failed. Don't let us pretend as if there's any government here. Up till now, why is he reluctant to create state police but he's still saying let them go and take care of themselves? The ones we have already (Amotekun), they can't carry arms. What agenda is he after? There seems to be an agenda that the man is working to achieve. He keeps looking on till those who are armed come and surround us and murder us. That is what is happening. But God is in control.