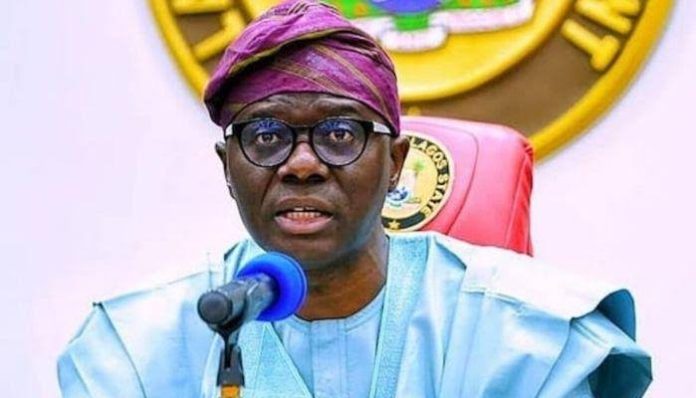 BY KOLA ODEPEJU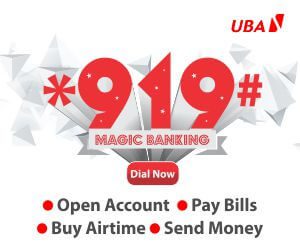 The gift of N10 million by the Lagos State governor, Babajide Sanwo-Olu to Aminat Yusuf, the young lady who recently graduated with first class at the Lagos State University (LASU) with an unprecedented 5.0 CGPA in the history of that institution, is highly commendable and deserves to be applauded by all lovers of education.
What governor Sanwo-Olu did has shown him to be a leader who believes in rewarding academic excellence which is one of the best ways of encouraging our youths to take their studies seriously.
Education being the pivot of societal development rewarding academic excellence will no doubt encourage reading culture in our society and help the youths to pursue – vigorously – academic excellence which will in the long run be beneficial; not to them alone but to our society at large.
If our society must move forward and find its rightful place amongst the comity of nations all and sundry must take the issue of education seriously. At the governmental level necessary steps must be taken towards promoting academic excellence. A good example is what the Lagos State governor recently did.
Gone are those days when students who did well in their final examinations were bombarded with scholarships from different angles.
Many highly placed people today were able to secure the required education that got them to where they are today by virtue of the scholarships they enjoyed either from governments, organizations or individuals.
But very unfortunately those privileges are no longer available as before. They only exist scantily these days and this has undoubtedly affected the standard of our education negatively as lack of it doesn't encourage the pursuit of academic excellence amongst students. This calls for serious concern.
Like l mentioned above, everything must be done at all levels to ensure that education regains its glorious position in our society as obtains in the advanced countries of the world. And to guarantee this the first step must be taken by the government.
"Our youths should stop believing in the pursuit of negative things as roads to success"
For the purpose of clarity governments at all levels need to wake up to their responsibility of ensuring that education is well funded. The Federal Government especially must henceforth ensure that 26% of its annual budget is allocated to education as recommended by UNESCO.
This must be strictly adhered to. As against what obtained in the past that successive governments in this country brushed aside this recommendation, the new administration of president Bola Tinubu must abide by this recommendation. Thankfully enough Tinubu promised this in his presidential manifesto. Being a man of his words he must not renege on this promise. For Nigerians are ready to take him up on that.
President Tinubu must also ensure compliance on the parts of the 36 states of the federation in respect of this UNESCO recommendation.
But l like to state also that insertion of this recommendation into our constitution is very essential. For without having it inserted in our constitution different governments will always find alibi to run away from it – as characteristic of them. On the part of the Nigerian people there must be agitation for it. I think we have kept quiet more than necessary on this. Since our legislators have refused to reflect it in the different constitutional amendments done so far then we the people must demand for it and ensure that it's executed by the different tiers of government. This is really necessary. It's necessary because if we expect our lawmakers to do the needful we may wait till eternity as they won't feel comfortable doing it since inserting it in the constitution may affect their own budget thereby reducing their own humongous earnings.
Governor Sanwo-Olu has done well. This is an exemplary gesture that deserves commendation just as it deserves emulation. Of course governments at all levels, organizations and individuals should emulate this. There's an urgent need to retrace our steps. I mean our society must go back to the good old days when academic excellence; not only academic excellence but good and virtuous conducts generally were recognized and rewarded. This is the way to go if we are to rid our society of laziness, dishonesty, cutting corners and other forms of negative behaviour that have gained attraction in our society today especially amongst the youths.
Exhibition of hard work, honesty and discipline must be rewarded with a view to promoting positive behaviours in our society; as against what currently obtains where negative deeds have become the orders of the day and our youths erroneously see dishonesty, fraudulent practices and money rituals as pathways to success.
Let me add it at this juncture that rewarding academic excellence shouldn't be limited to monetary reward alone. There are tens of ways to encourage pursuit of academic excellence and I like to give two examples here before l conclude.
In 2013 or so the wife of then Ogun state governor, Dr. Olufunso Amosun did something spectacular which attracted applause from the public. This writer also did an article then to commend her. What did she do? She had taken some students who performed excellently in their West African Examinations Council (WAEC) on a foreign trip to the United Kingdom as a way of saying 'well done' to those students. No doubt such a kind gesture would go a long way in encouraging those students to be more studious in their further educational pursuit while it would also inspire other students – not only in Ogun State but other states too – to be serious with their education.
The New Era Foundation (NEF) Spelling B academic competition, an initiative of Mrs. Remi Tinubu when she was First Lady in Lagos state through which winners served as 'One Day Governor' and the second runners up served as 'One Day Deputy Governor ', is also worth mentioning here.

Commendable initiatives like the aforementioned are welcome developments that can encourage the pursuit of academic excellence amongst students. Thus, governments, corporate organizations and well-to-do individuals in our society should emulate initiatives like these.
Finally, our youths should take a cue from Aminat Yusuf who has distinguished herself by breaking academic record in that institution; even in spite of the challenges she faced as a girl from a poor background who, oftentimes had to go for lectures on empty stomach and to soak garri several times.
In fact, her story is highly inspiring. She's an exemplar who deserves to be emulated by others. She has been able to show our youths that hard work pays and it could be very rewarding.
In view of this our youths should stop believing in the pursuit of negative things as roads to success. They should pursue the lane of hard work and other virtuous conducts to take them to the top. Following the negative lanes of idleness, fraud and dishonesty will only lead them to ruination.
.Odepeju, newspaper columnist and social commentator, writes via kolaodepeju@gmail.com