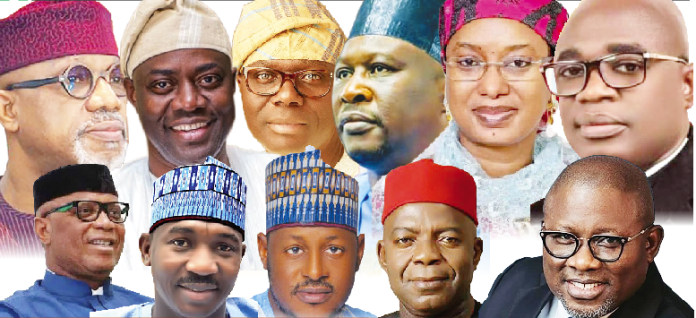 Landslides in Oyo, Lagos as incumbents stand tall
APC Catholic Priest dethrones PDP in Benue
Close race in Adamawa between Fintiri and Binani
Adebutu kicks as INEC declares Abiodun winner in Ogun
APC takes over Sokoto, PDP retains Akwa Ibom
BY TIMOTHY AGBOR, BENEDICT NWACHUKWU, MAYOWA SAMUEL AND BRIGHT JACOB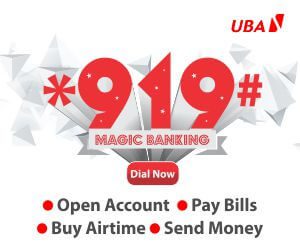 The just concluded March 18, 2023 Governorship and State House of Assembly elections have thrown up a landslide victory for the incumbent Governor of Oyo State, Seyi Makinde. His counterpart in Lagos State, Babajide Sanwo-Olu, also won by a very wide margin.
In Oyo, the Chief Returning Officer, Simeon Adebayo Bamire, who announced the final result at the collation centre in Ibadan, said Makinde had satisfied the requirement to be so declared.
Major contenders against Makinde included Bayo Adelabu of the Accord Party and Teslim Folarin of the All Progressives Congress. Makinde scored 563, 756 while his closest challenger, Folarin, scored 256,685 votes.
In his immediate reaction after the announcement of the result, Makinde said the reward for hard work was more work, while dedicating the victory to the people, his leaders and all those who had made his re-election possible.
With this result, Makinde has now become the second democratically elected Governor that would be in office for a second term in Oyo State. The first was the late Governor Abiola Ajimobi. It is often said that getting a second term mandate as a governor in Oyo State is like pushing a camel through the eye of a needle.
"Of the 24 female governorship candidates across the country, Binani is considered the only candidate with a real chance of winning her governorship seat"
LAGOS
Sanwo-Olu of the APC won in 18 of the 20 local governments, while Gbadebo Rhodes-Vivour of the Labour Party won in Amuwo Odofin.
The incumbent governor polled the highest votes in Ikeja, Apapa, Badagry, Lagos Island, Epe, Agege, Ibeju-lekki, Kosofe, Surulere and Somolu.
He also won in Ajeromi-Ifelodun, Ifako-Ijaiye, Lagos Mainland, Alimosho, Ojo, Ikorodu, Mushin and Oshodi-Isolo.
Olajide Adediran of the PDP, the third major candidate in the election, has not won in any local government and comes a distant third in terms of the total votes cast. The result of one local government area – Eti Osa – was still being expected at the time of this report.
Adenike Oladigi, the INEC state collation officer, announced that the Eti-Osa result would be delayed till 5pm because some voters were still voting in the area.
Adebutu kicks as INEC declares Abiodun in Ogun
The governorship candidate of the PDP in Ogun State, Ladi Adebutu, has said that INEC will be held responsible for allegedly rigging the election in the State.
Adebutu in a statement released by his running mate, Adekunle Akinlade, alleged that the result of Sagamu Local Government was delayed to enable INEC to perfect its attempt to reduce the number of polling units where elections were cancelled.
He further alleged that over 80 polling units elections were either cancelled as a result of BVAS malfunction or violence by APC hired thugs and hoodlums who shot, burnt, and destroyed election materials across Sagamu, Odogbolu and other areas across the state.
"According to Section 24 (3) of the Electoral Act 2022 as amended, with over 34,000 electorate disenfranchised as a result of those cancellations, INEC ought to declare the March 18 elections inconclusive and order a re-run in all the areas voting did not occur," Adebutu said.
INEC had on Sunday declared Governor Dapo Abiodun as the winner of the governorship election held on Saturday after polling 276,298 votes.

Abiodun defeated the PDP governorship candidate in the state, Oladipupo Adebutu, who polled 262,383 votes and 12 other candidates.
Abiodun defeated Adebutu with 13,915 votes.
The returning officer of the governorship election in the state, Kayode Adebowale, declared Abiodun at the collation centre of the commission in the state.
Adebowale said a total of 2,688,305 voters were registered, while accredited voters were 666,406.
Total valid votes were 645,133, while 18,835 votes were rejected. He said a total of 663,968 votes were cast.
The APC won in Odeda, Egbado-North, Egbado-South, Ewekoro, Ijebu-North, Ijebu-Ode, Ipokia , Abeokuta-North. Ado-Odo/Ota, Ifo, Obafemi-Owode and Imeko-Afon local government areas of the state.
The PDP won in Abeokuta-South, Ogun Waterside, Ijebu-North/East, Ikenne, Ijebu-East, Remo-North, Odogbolu and Sagamu. African Democratic Congress polled a total of 94,753 votes.
APC Catholic Priest dethrones PDP in Benue
In Benue State, a Catholic Priest is poised to dethrone the ruling PDP. Rev. Fr Hyacinth Alia of the APC is currently leading in the Saturday election in state from the results of 11 local government areas announced by INEC.
Alia, a suspended Roman Catholic priest, as at the time of filing this report, has garnered 194,555 votes while Titus Uba of the PDP has scored 99, 860 votes.
Despite thuggery and alleged vote suppression that characterised the election in many parts of the state on Saturday, residents trooped out en masse to exercise their franchise.
Close race in Adamawa between Fintiri and Binani
The governorship candidate of the APC in Adamawa State, Aishatu Dahiru, popularly known as Binani, is in a close race with the current governor and candidate of the People's Democratic Party, Ahmadu Fintiri, in the ongoing Adamawa State gubernatorial election.
Fintiri has won his local government by a wide margin by defeating his closest rival, Aishatu Dahiru, with a voting gap of about 17, 000.
He polled 27,351 while Mrs. Dahiru polled a distant 9,650 to come second place in the local government area.
After the announcement of results from 13 of Adamawa's 21 local government areas, Fintiri has so far polled 262,628 votes; Binani has 223,693 votes, a difference of about 38,000 votes.
Should Binani be declared the winner, she would become Nigeria's first woman to be elected governor of a state.
To achieve that feat, however, she has to defeat Fintiri whom she currently trails, although narrowly, based on official results declared by the electoral commission in the capital, Yola.
Binani is not just facing an incumbent, she is also running against religious and cultural biases that have long stood against women in contests for power in Nigeria.
Binani, a serving senator, is popular in the state mainly for her philanthropy, although she faces a strong challenger in the incumbent who is credited with major infrastructural work in the state, particularly in the state capital, Yola.
Of the 24 female governorship candidates across the country, Binani is considered the only candidate with a real chance of winning her governorship seat.
DELTA
In Delta State, the governorship candidate of the PDP, Sheriff Oborevwori, has taken an early lead from results announced by INEC.
According to results announced from the INEC Collation Centre in Asaba, Oborevwori was leading his closest rival, Senator Ovie Omo-Agege of APC by a wide margin.
The Delta State House of Assembly Speaker secured wins in six out of seven local government areas announced by INEC as at the time of filing this report.
Oborevwori won in Patani, Ika North-East, Ndokwa East, Sapele, Aniocha South and Aniocha North Council Areas, while Omo-Agege secured victory in Udu Council Area.
"And this is one election where high-flying governors faced stiff opposition. For Lagos State, I think Sanwo-Olu played his cards well. He put his house in order. He seemed to have got off his high horse and connected more with the people"
GODFATHERISM PREVAILED
Speaking to The Point, a legal practitioner, Livi Agomuo, said that godfatherism prevailed during the election. He also noted that states where godfatherism was still thriving were the ones where violence was most rampant.
He also said that a high-flying Governor like Sanwo-Olu of Lagos State was able to "put his house in order" and also made "restitutions" before he was able to win over some of his diehard critics.
Agomuo said, "I think that in this election, most godfathers delivered their godsons. It seems Nigerians are still not ready for true democracy. And if you observe carefully, you will notice that most of the violence nationwide took place in the states where godfatherism reigned supreme prior to the election.
"And this is one election where high-flying governors faced stiff opposition. For Lagos State, I think Sanwo-Olu played his cards well. He put his house in order. He seemed to have got off his high horse and connected more with the people.
"He came out on live television to explain himself to Lagosians, regarding areas people said he was found wanting. He also went the extra mile to ask Lagosians to go and pick up their impounded vehicles that were seized by LASTMA free of charge."
"I think he made restitutions, and won over a lot of diehard critics. But you see, these governors are politicians. When they eventually get what they want, they become tigers again," he concluded.
A social commentator, Kizito Opara, said that the widespread intimidation experienced before and during the polls, notwithstanding, Nigerians shouldn't have allowed themselves to be suppressed by the threats of "thugs and political jobbers", as this would only bring any candidate they opposed back in power.
He also said that some people's hopes were dashed after results were declared and the outcome during the presidential election didn't "reflect" the results.
Opara said, "I think the people gave up easily. This is not how democracy should work. Granted, there was so much intimidation and plans to suppress voters by thugs and political jobbers before and during the election, but this shouldn't have broken or bent the will of the people.
"If the people allow themselves to be intimidated when asked not to come to voting centres if they were not going to vote for a particular party, they would be giving those they didn't want to smell various political offices the leeway to get to those seats.
"This is because, if the opponents of any politician are reluctant to go to the polling units, then only the supporters of that politician would go to the polling unit and he would win and continue in office."
He added, "I think people's hopes were dashed here and there. The candidate of the Labour Party in Lagos State must have thought he would beat the APC in Lagos.
"The LP beat the APC in Lagos during the presidential election. And I'm guessing that Rhodes-Vivour must have thought that lightning would strike twice. But it didn't. The young man even lost his polling unit at Anifowoshe in Ikeja Local Government Area.
"He lost because he is not a grassroots person. I know that community. He didn't do much for the people there. Most of the people didn't even know that was his polling unit until election day when he came out to vote."
INEC promises to review allegations of voter inducement, others
Meanwhile, INEC has promised to review allegations of voter inducement, harassment and manipulation of results. It also declared that its staff, both regular and ad-hoc, were victims of violence. Some of them were abducted, harassed, intimidated, hospitalized and in one case killed.
These were made known at a media briefing by the National Commissioner and Chairman Voter Education and Committee, Festus Okoye, on Sunday in Abuja as the commission took stock of the ongoing 2023 general election.
Okoye noted that at the moment, the collation of results and declaration of winners for the 28 Governorship and 993 State Assembly elections are ongoing nationwide saying, "We are committed to the sanctity of the process and will not hesitate to take drastic measures against proven irregularities. Allegations of voter inducement, harassment and manipulation of results will be reviewed and addressed.
The INEC national commissioner, while commending the commission for having the electoral process under control said, "We have left no stone unturned as far as the processes and procedures under the control of the Commission were concerned. However, for difficult and unforeseen circumstances outside the Commission's control, we did our best to respond, especially where processes were disrupted by actors over whom we have little or no control.
"Such diabolical behaviour did not only affect citizens but also impacted on the Commission's officials and processes. INEC staff, both regular and ad hoc , were victims of violence. Some of our staff were abducted, harassed, intimidated, hospitalized and in one case killed. Nevertheless, where we could not deploy to enable citizens to vote, the Commission took the decision to remobilize to such places to enable citizens to exercise their franchise.
"Unfortunately, we could not extend the same to areas where voting was disrupted, and election materials destroyed. We are keeping our eyes on those areas and would not hesitate to remobilize where the outcome of the election is affected.
"As Nigerians are aware, the 2023 General Election is approaching its concluding stages. Arising from the Presidential and National Assembly elections held on 25th February 2023, the Commission promised Nigerians that there will be improved processes during the Governorship and State Assembly elections held yesterday, Saturday 18th March 2023.
"In keeping with this promise, we had meetings with our Resident Electoral Commissioners (RECs) and service providers, and the Inter-Agency Consultative Committee on Election Security (ICCES) to review processes and procedures to ensure more optimal delivery of personnel and materials to various locations for the election to facilitate the opening the Polling Units on time.
"Consequently, the majority of the polling units nationwide opened on schedule and citizens were attended to promptly. Similarly, there was improved voter authentication using the Bimodal Voter Accreditation System (BVAS) while the uploading of Polling Unit results to the INEC Result Viewing Portal (IReV) witnessed a remarkable improvement."
He recalled that earlier on Sunday, the Commission alerted the nation to the invasion of its Obingwa Local Government Area office in Abia State by thugs during the collation of results for the Governorship and State Assembly elections adding that in contention was the collated result from the Registration Areas for the Governorship election in that Local Government Area. "The intention was to force the collation of these contentious results. The behaviour of these thugs is unacceptable and there will be a thorough review of the results.
"The Commission does not take the patience of citizens for granted and will continue to take steps to protect the integrity of the vote and consolidate the progress made so far in the electoral process".
Fielding questions, Okoye said, "The commission did not deploy to 176,846 polling units during the presidential and National Assembly elections. We explained to Nigerians that there were polling units that had zero registered voters and consequently, the Commission deployed to a total of 176,606 polling units.
"Not only that, there were places where elections did not take place, there were places where the deployment did not take place. So in those areas, you do not expect any results to be uploaded to the INEC Results Viewing Portal for such areas."
He said, the commission, before reconfiguring the BVAS for the governorship and State Assembly elections, made sure that every data that was left behind in the BVAS relating to the presidential and National Assembly elections was pushed to the backend for purposes of giving those who want to go to court or giving litigants the opportunity of having the data from the backend of the commission relating to those who were accredited during the presidential and National Assembly elections.
"Political parties and candidates have been applying for this particular data and the commission has been making the accreditation data available to all those who are interested."
Okoye further stated that on the issue of the number of staff abducted, the commission is still collating figures relating to the staff of the commission that has been abducted but added, "we know in some three states of the federation, some staff of the commission was abducted, some of them have been released and some of them are still facing various degree of threats in various states on a different issue.
"I'm sure that by tomorrow, or by the time the collation of results ends, we will have a complete picture of the number of staff abducted and the number of staff facing one form of harassment or intimidation."
The national commissioner added that with the governorship election, one can see that there has been improved performance of the IReV in terms of uploading polling units results in real-time. "You can also notice that there was improved performance in terms of voter identification and authentication.
"Now, what that means is that the commission is making progress and also making efforts to overcome whatever challenges are recorded during the presidential and National Assembly elections.
"But I believe that in the fullness of time when we are done with all the elections as an electoral management body, we will still sit down, do both internal and external review of our processes and procedures. And there's a possibility that during that time, we may come up with more measures or more actions to be taken to make sure that the type of glitch we experienced during the presidential and National Assembly elections does not reoccur."