---
The Chairman of the Presidential Advisory Committee on Anti-Corruption, Prof. Itse Sagay, in this interview with ADELEKE ADESANYA, says most of the problems facing Nigeria currently emanate from the National Assembly. The Professor of law also speaks on other burning issues in the country, including moves by the Senate to extend the immunity clause to its principal officers; the rationale behind the arrest of the wife of a former Minister of Defence, Mr. Musiliu Obanikoro, and the former deputy governor of Osun State, Senator Iyiola Omisore, among other issues. Excerpts.
---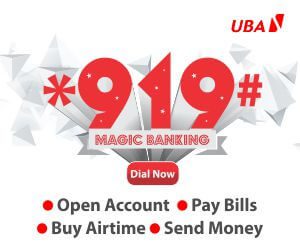 As the Chairman of the Presidential Advisory Committee on Anti-Corruption, do you think the Judiciary in Nigeria has been helpful in the fight against corruption?
To my utmost knowledge, I will say yes, but some judges, either out of misunderstanding or deliberate intention, have not helped at all. And to be sincere with you, some of these people have been shown the way out of the judiciary and there are still some of them. But be that as it may, the majority of our judges are conscious of their duty, which is to flush out corruption from our system through their judicial powers.
Recently, reports said some former service chiefs would be probed over allegation bothering on corruption. What is your take on this?
Well, you see, a lot of money has been diverted from the purpose they were meant for by these men you are talking about. And having done this, the result is that we have a military (Air force, Navy and Army) that is ill-equipped and their capacity to pull down terrorism or rebellion has been drastically reduced. And as we all know, many of our military personnel have lost their lives, because they were sent into the battle field with bare hands. It was because some of their top officers diverted the money meant for procurement of arms into their own private pockets. So, the whole idea about the proposed scrutiny of the former service chiefs is purposely to find out who was involved in this diversion, the reason for the diversion, and how much they have diverted. It is also to know the extent their wicked acts have affected Nigeria's capacity to carry out its military responsibilities and to assist us in the recovery of the diverted funds.
Prof. Wole Soyinka recently suggested that anyone found to have been involved in corruption should be immediately thrown into jail, without wasting much time. Do you support this?
I agree entirely with him. Anybody who has been charged to court and found guilty of looting state resources must serve a prison term; there shouldn't be room for time wasting over an issue that is glaring.
The lawmakers in the country's National Assembly are currently debating how to get immunity for their leaders. As a Senior Advocate of Nigeria, do you think this move is right?
The lawmakers are the greatest problem that Nigeria has right now. They have embarked on a sort of conduct that has never, in any way, helped this country. All they are concerned about in that place (Senate) is how they are going to maximise their allowances, get themselves luxury and spend the nation's money unnecessarily. And this time that they are clamouring for immunity, they are trying to make a move that will cover them whenever they commit their criminal offences so that they will not be touched. In other words, they are doing this in order to live a life of total selfishness, total self-centeredness and total irresponsibility and accumulate all our resources for themselves without anybody raising an eyebrow. Meanwhile, we have a country which is in misery because of the lack of funds inherited from the mismanagement of the last government and this has led to the suffering of the masses, salaries are not being paid, millions have no jobs, misery and wretchedness abound in the land. But despite this, these few people think that we should allow them, at all cost, to devour the little that is left. Whereas, if they are allowed to do this, the country will be in crisis. I have said it many times, particularly the Senate, not the whole National Assembly, I pray that they will not create a situation that will cause Nigerians to rise one day, gather themselves together and rush to the Senate and chase them out of that place.
What do you think may happen if they eventually win the immunity battle?
It will not happen. If they are given immunity, for me, that is the end of this country because impunity will become the order of the day. People who are already not restrained when they are governed by law, you can imagine what they will do if they have immunity. They will just finish the country, and that will be the end of Nigeria. It is just like putting a piece of yam in front of a goat, it will devour everything because that is what they want to do.
But some of the lawmakers have argued that since the President enjoys immunity, then, their president, too, should be entitled to the same privilege…
Is their president the President of this country? We are talking of the President of Nigeria, not the President of the Senate; the two are not the same. Are you not aware that the President of Nigeria is the number one citizen of the country? Now, the President is the embodiment of the sovereignty of Nigeria, he has to be protected from frivolous actions and criminal actions because, if you try the President while in power, you are trying Nigeria. So, that doesn't apply to an ordinary Senate president. So, let them not compare the incomparables.
The wife of a former Minister of Defence, Musiliu Obanikoro, was recently arrested by the operatives of the Department of State Services. Do you think the woman should be brought into the issue, even if her husband has questions to answer?
Well I do not know the details of that, but this is what I can say; if you commit an offence, if you loot public property and you are arrested and charged, you cannot say somebody is victimising you. Because, going by the argument, people say oh, the arrest is from an opposition because her husband is an opponent to the government, that is why they are being victimised. But to be sincere, if a lot of money is traced into her account, will you now say because people are scolding you or victimising them because they are opponents, then you will leave them? No country can survive like that. You cannot blackmail the country and allow crime and impunity to take over and say some people should be untouched because they will say that they are being victimised. If you don't want to be touched by any state security or agency, then learn to be honest and be upright, do not steal, and do not loot. If you don't do those things, no agency will come near you,. But if you do it, stop making excuses for your impunity and crime because nobody will listen to that.
Former Deputy Governor of Osun State, Senator Iyiola Omisor, is currently in the custody of the EFCC over corruption charges which he had denied. What do you think about his denial?
Here are some questions he needs to answer. Did he receive the money belonging to the Federal Republic of Nigeria? That is the question. If he receives money belonging to the Federal Republic of Nigeria, which he's never entitled to, then the Federal Republic of Nigeria will fight him. So, that is the fight he is facing, he is not facing a fight against anybody. The Federal Government that owns the money he received illegally and illegitimately is the one that is fighting with him in order to recover the money from him and to punish him for committing the crime. That is what is happening. If you haven't committed any crime, when you are not corrupt, and you have not looted, nobody will come after you.
How would you evaluate the ongoing anti-graft war, don't you think most of the court cases are being given too many adjournments?
Yes, I agree with you that the adjournments are too many. But in the case of Dasuki, he has about two or three different cases against him. So, that is why he is being taken from one court to the other, getting different adjournments. On some occasions, he may have a case in a court while another case is also going on in another court. So with all these, it may take time, and don't forget this is not the only case. It is just like the mother bee that is producing all materials which have given birth to hundreds of other cases. So, his case is very complex.
On the cases that concern other people, they are going on quite well. For instance, the case of former Publicity Secretary of the PDP, Olisa Metuh, that one is almost concluded, and numerous other cases are going on well and rapidly with different evidences that are being given. And let me tell you, before the end of this year, some cases will be concluded. I want you to note my words, I am not saying people will necessarily be convicted, we are not interested in convicting anybody. Although prosecution will be brought for that purpose, the most important thing is that, at the end of the day, witnesses will give their evidences, cases will come to an end, the court will pronounce one way or the other. So, if the courts discharge and acquit, fine and if they convict, also fine. So, we are going to be seeing concluded cases before the end of this year.