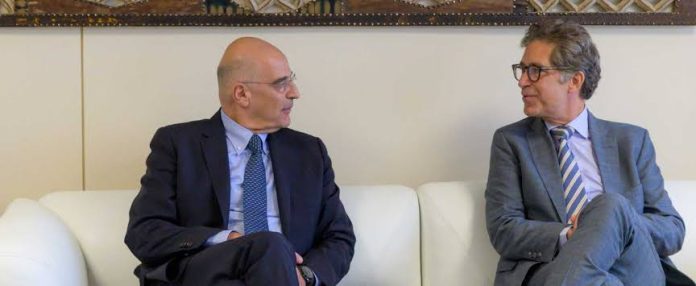 BY BAMIDELE FAMOOFO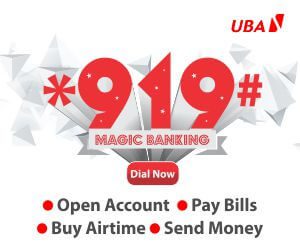 Greece is committed to strengthening its cooperation with Africa. With this in mind, an official delegation, led by Greek Foreign Minister Nikos Dendias, visited the headquarters of the African Development Bank Group recently to benefit from its expertise and knowledge of the continent.
The Minister, at the head of a delegation, expressed a wish to better understand the Bank's activities and operations, as well as its functioning and intervention mechanisms.
Simon Mizrahi, African Development Bank Acting Vice President for Technology and Corporate Services, welcomed the Greek delegation on behalf of the Bank's President. Mizrahi described the Bank Group, Africa's premier multilateral development finance institution, as the ideal partner for enhanced cooperation with the continent.
He stressed that the Bank is rated triple A by the major rating agencies, and emphasized its expertise and its knowledge base that draws on decades of proven experience and a network of prominent partners. These include Agence française de développement, the World Bank and the European Union, he said. Member countries thus have access to compelling data on development axes, projects and trends in Africa.
Gauthier Bourlard, Special Advisor to the Bank's President, made a presentation on the component entities of the African Development Bank Group. These include the African Development Fund, the concessional window for low income African countries. He explained the Bank's membership process and governance structure, as well as the functioning of the boards of directors. Bourlard went on to detail the Bank's financial mechanism and mobilization of resources to transform the African continent.
In addition to its knowledge of markets and investment opportunities in Africa, the Bank Group has significant leverage in mobilizing resources at preferential rates.
Minister Dendias also expressed interest in the Bank's efforts to address climate change. "Climate change is one of the Bank's top priorities," said Simon Mizrahi, who detailed the Bank's climate finance investments and the climate finance mechanisms it has put in place, including those with partners.