…Says due process  not followed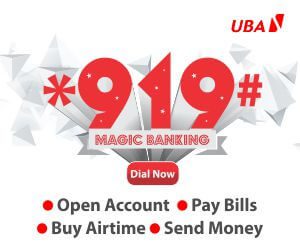 Rumpus is brewing in the Executive Committee of the Nigeria Football Federation, following media revelations that the President of the body,Melvin Amaju Pinnick has picked up a form to contest for a seat in the Executive Committee of the Confederation of African Football (CAF).
Technical Committee Chairman of the NFF, Barrister Chris Green, said in a
chat with top journalists from his base in Port Harcourt, that it was with shock that other members of the Executive Committee of the NFF, received Amaju's plan to contest for a CAF Executive Committee seat as it was not discussed at any of their meetings as has been the case in the past. "How come no member is aware, even as we know that some lilly-livered members will say otherwise. We must be careful not to put the cart before the horse".
Going down memory lane Green declared,   "When Alhaji Aminu Maigari wanted
to contest, he was cleared by the federation, the Sports Ministry vide the
Federal Government, the same process was also applied when Alhaji Ibrahim
Galadima wanted a seat in CAF, pronto for Dr Amos Adamu. Even when Chief
Segun Odegbami and Dr Orji Uzor sought to contest FIFA seat they passed
through similar processes, so nobody is permitted to jump the gun".
He said he has consulted widely and members of the NFF were unanimous that
at a time like this, when the body is in dire financial straits, what they
need is not politics to develop African football but politics to make
Nigerian football self sufficient and well funded. "We cannot let one of
our best brains if not the best to go and serve CAF when we need him here
back home to make our system better than we met it. Moreover, we are
cruising now in the bid to be at the Russia 2018 World Cup and we must be
united to avoid unnecessary distortion from outsiders.
Concluding his opposition to the bid, Green said himself and other
stakeholders represent a constituency, which they report to regularly and
no two people as represented by the President and General Secretary can
take decision without due consultation. "We cannot be undermined and in
some of these cases, the government might through us decide to draft an
outsider as Nigeria's candidate and we must follow suit, so I will advise
that we thread softly".