A human rights' group, Centre for Human Rights and Social Justice, has asked President Muhammadu Buhari to sack the Minister of Transportation, Mr. Rotimi Amaechi, and his Science and Technology counterpart, Dr. Ogbonnaya Onu for their alleged involvement in the current corruption saga rocking the judiciary.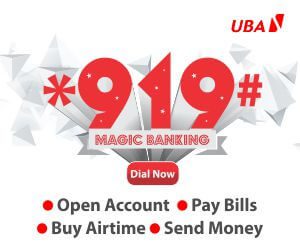 The group said the Presidency's insistence that the arrested judges should be relieved of their duties until their innocence was proved should also be applicable to the two ministers since they had been fingered in the corrupt act.
Justice Sylvester Ngwuta of the Supreme Court had accused the two cabinet members of asking him to help to influence the apex court's decisions in some election cases.
The chairman of the group, Adeniyi Sulaiman, in a statement he signed and made available to our correspondent, urged the appropriate authorities to ensure that thorough investigation was carried out on the judicial officers and the ministers fingered in the development.
This, according to the group, would serve as deterrent to any public official with corrupt tendencies.
Also, the Yoruba socio-political group, Afenifere, threw its weight behind the call that Amechi and Onu be stripped of their political positions and be made to face prosecution, saying what was good for the goose should also be source for the gander.
The group maintained that the judicial officers in the eye of the alleged corruption should be sacked.
It, however, advised that all the judicial officers be made to declare their assets publicly without further delay.
The group also requested that all the investigations surrounding the trial of those involved in the
current judicial mess should be made public through the mass media in the interest of justice, equity, transparency and fair-play .
The statement reads, "All the affected names in this alleged corrupt practices must be made to step down in their various positions for thorough and credible investigation. There is no moral justification for them to continue in their various offices, when they have not been cleared of the allegation by credible investigators.
"Both affected Judges and ministers in question must be relieved of their positions without further delay. They are guilty of alleged corrupt practices. In law, both givers and takers of bribe are guilty of the
offence, as there should not be sacred cow in the fight against corruption in the land.
"By now, all the judicial officials should be compelled to declare their assets publicly in six months interval and such declaration of assets should be verifiable. This is another way in which we can curb corrupt practices in the judicial sector vis-a-vis the country."