The Civil Society Coalition for the Emancipation of Osun State has faulted the dismissal of Justice Olamide Folahanmi Oloyede, a judge of the State High Court, by the National Judicial Council for accusing the Governor Rauf Aregbesola of mismanaging state fund.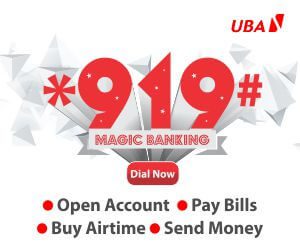 The female judge had in July 2015, written a petition to the State House of Assembly calling for the impeachment of the governor and that of his deputy, Mrs. Titilaoye Tomori, over alleged corruption.
To this end, NJC at its 77th meeting on July 17, 2016, under the Chairmanship of the Chief Justice of Nigeria, Justice Muhamud Muhammed found Oloyede guilty of judicial misconduct and recommended her compulsory retirement.
The NJC, which acted on the recommendation of the panel of enquiry chaired by Justice Ibraheem Auta, held that Justice Oloyede's action was contrary to Rules 1 (1) and (5) of the 2016 Revised Code of Conduct for Judicial of Officers of the Federal Republic of Nigeria.
But the group condemned the NJC's verdict, calling on President Muhammadu Buhari to wade into the matter by urgently constituting an 'independent and unbiased' panel of enquiry, saying failure to aptly do that might rubbish his anti-corruption crusade.
Chairman of the Coalition, Adeniyi Alimi-Sulaiman, who led other members of the group, made this known on Wednesday while addressing journalists in Osogbo.
Sulaiman expressed displeasure at the judge's dismissal, saying the NJC decision had political undertone.
He said that the council had clearly demonstrated the highest level of corruption and moral bankruptcy in its verdict.
Sulaiman further explained that the verdict was aimed at discouraging and silencing any person who might want to speak out against the high level of corruption being perpetrated by some elected leaders in the country.
"We put it to the leadership of the NJC that the so called 2016 Revised Code of Conduct for Judicial Officers of the Federal Republic of Nigeria were masterminded by a cabal in the judicial and executive arm of government, determined to ensure Oloyede's exit from the bench of Osun State," he said.