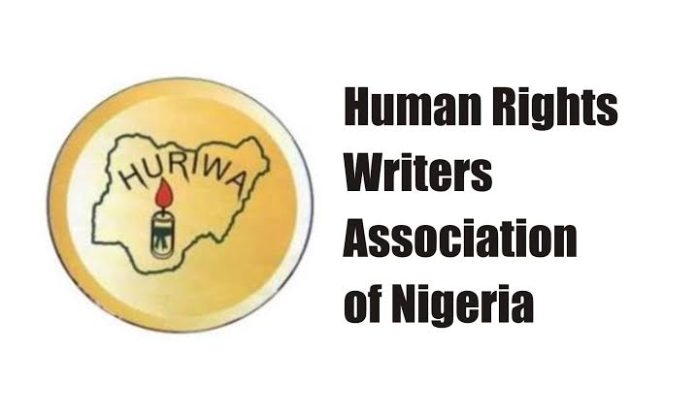 BY BENEDICT NWACHUKWU, ABUJA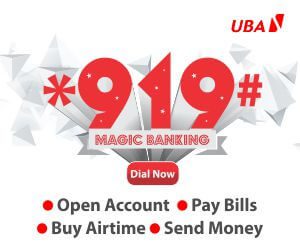 Civil rights advocacy group, Human Rights Writers Association of Nigeria, on Monday drummed support for the governorship candidates of the Peoples Democratic Party and Labour Party in Enugu and Lagos states respectively saying they will be phenomenal governors if elected.
The body weighed in on the March 18th 2023 governorship poll just as it cautioned voters not to vote for political parties, but to elect their governors based on their individual merits, competence and traceable antecedents especially in the private sector of the economy.
HURIWA reminded the voters that governors largely don't listen to their parties and do their things on their own blueprints and, therefore, voting in someone as a governor based on the political platform or because of the moral rectitude of the presidential flagbearer of said political party, is a political miscalculation.
HURIWA, a non-partisan, non-religious civil rights body, said it is intervening to recommend to the voters those who are tested, trusted, credible and would actualize the fundamentals of the developmental blueprints or else our over ten thousand members will embark on civil disobedience against them if they detract from their avowed programmes and initiatives that they have been espousing during the campaigns even as the Rights group said voters need to know that governors should be individuals they can be trusted to become servants of the people and not those answerable to some seen and unseen centripetal and centrifugal forces that would undermine the execution of their campaign promises.
The civil society platform disclosed that a study team set up by it has recommended that Peter Mbah of the PDP and Gbadebo Rhodes-Vivour of the LP have the requisite credibility and formidable credentials to become some of the most phenomenal and high achieving governors of Enugu State and Lagos State respectively if the electorate are afforded a free, fair, peaceful and transparent electoral process and these men emerge as winners. HURIWA warned INEC that they may not survive the tsunami of protests that will be unleashed should INEC behave the same way it did by wilfully sabotaging the workings of the electoral mechanisms that would ensure a transparent process on Saturday.
On the PDP Enugu State governorship candidate, HURIWA said, "Our study team undertook weeks of investigative search of the PDP's Candidate for governorship 2023 in Enugu State as well as other notable candidates of Labour Party Chijioke Edeoga and APGA Frank Nweke Junior, and our finding is that he (Peter Mbah) would be a great governor who would not pander to the whims and caprices of some godfathers.
"He is a very successful crude oil Mogul who has achieved so much in the private sector on his individual merit and is not bereft of experience in the public sector having served as commissioner of finance. But specifically he is much more respected as a success story in the private sector. The candidates of Labour Party Chijioke Edeoga and Frank Nweke of APGA were all members of the PDP and indeed Edeoga only bolted out of PDP when he failed to clinch the party's ticket and somehow found his way into Labour Party and abandoning PDP which in the last 7 years he was a key cabinet member of the current PDP'S administration of Ifeanyi Ugwuanyi. Nweke Junior became a minister of Information in PDP administration of President Olusegun Obasanjo but now he crosscarpeted into APGA. Out of them all, Peter Mbah comes top in the area of credibility and believability."
"The governorship candidate of Labour Party in Lagos State, to us is a man of his words and for Gbadebo Rhodes-Vivour to have promised to increase salary of civil servants in the state by 100 per cent to N60,000 monthly in his first 100 days in office, is not a political statement but one backed by empirical data. He spoke during an interactive session with journalists in Lagos recently where he said the target was to ensure that minimum wage in Lagos got to N100,000 as soon as possible. This will cover everybody including street sweepers," he said.
HURIWA is exceedingly convinced with his pledge that under his administration, he would employ moral suasion to persuade the organised private sector follow government's lead by stopping casualisation and also increase their minimum wage to a living wage even as Banks, telcos, oil companies, multinationals, large national corporates, etc will be incentivised with PAYE tax credits to stop casualisation and index their minimum wage to their capacity to pay rather than current market wage rates which are suppressed by high unemployment. A first step for a Lagos where every worker has health care, pensions and similar benefits," he said.
Furthermore, the Labour Party guber candidate pledged to establish a portal for publishing costs of all government projects and compare them to World Bank standards to eliminate waste and corruption and also issue a 10-year order for 10,000 vehicles to an auto manufacturer that commits to building an auto assembly in Lagos, with a credible plan to achieve 50 per cent value added within five years.
HURIWA notes with satisfaction that Rhodes-Vivour's plans also include taking away burden of taxation from residents by pulling down all toll gates in the Lekki Ajah axis and Ikoyi link bridge and "build a monument in memory of our slain sons and daughters at the old Lekki Toll Gate."
"We shall advertise for the employment of 10,000 teachers with outstanding grades (First Class and Second Upper or Upper Credit) to start a process of repositioning teaching as a middle-class career.
HURIWA comemded him for pledging to "Execute a Memorandum of Understanding with all Road Transport Unions for the implementation of a rehabilitation and retraining program, and take Agberos off our roads. Invite bids for the design and construction of 100 km of rail across Lagos".