BY TIMOTHY AGBOR, OSOGBO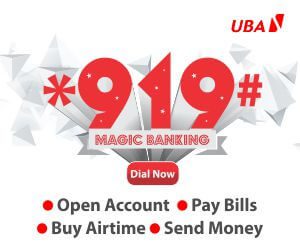 A 24-year-old murder suspect, Adamo Aliyu, has revealed that with N12, 000, one could get a gun in Osun State.
Aliyu, who was arrested alongside others for allegedly robbing and killing motorcyclists and other residents, said he and members of his gang patronised blacksmiths who fabricated guns for them.
He said the last gun he bought was three years ago and that he got it at the rate of N12,000 adding that the gun was used in killing scores of victims during separate robberies.
The suspect said he is an orphan and that he had been working as labourer in the market and also assisting businessmen to offload their goods, before he decided to venture into robbery at the age of 10.
Aliyu confessed how he connived with his friend, Yusuf Idiris, a fuel attendant at a filing station to kill the manager of Mobil Filing Station in Ikire, headquarters of Irewole Local Government Area of Osun State, who was simply identified as Adigun.
He said he had lost accurate count of those he had robbed and killed, adding that more than 10 victims from whom they snatched motorcycles in Ikire lost their lives during the operations.
When the two were paraded at the Osun Police Command Headquarters in Osogbo, recently, they said they killed the filling station manager to cover a N2.17m loot, adding, "my colleague's father contracted us to kill the manager of Mobil filling station in Ikire.
"We went there early hours on the fateful day; the manager was sleeping when my colleague, Idris, hit him with a sledgehammer on the head. I quickly hit him with a wrench too. Having been sure that he was dead, I ran into the office and picked his bag, we found N100, 000 in it and made away with it.
"After killing him, we collected the N250, 000 promised us, and then we sold about six other motorcycles earlier stolen from different victims among many other things. Thereafter, I was given N1.5 million which I expended on smoking marijuana, buying designer clothes and drinking beers.
Speaking on their previous criminal acts he had carried out with the aid of the gun he purchased, Aliyu said, "I have lost count of the people we killed, they, (our victims) were mainly commercial motorcyclists.
"We don't normally intend to kill them, we just hit them with heavy object to disorient them, but if they struggle with us, we kill them and take away their motorcycles after dumping their body in the bush.
"We sold the motorcycles we snatched to northerners who moved them to the North or sold to people from other places other than Ikire.
"I ventured into stealing before I was 10 years. I met Idris around seven years old and we were carrying loads in the market as our job and also offloading goods for businessmen. I later started learning bricklaying to feed my grandparents as I lost my parents as a child.
"When the money I earned through bricklaying no longer met my needs, I, together with Idris, ventured into stealing and later armed robbery. I paid N12, 000 for a goldsmith to fabricate a gun for me in 2019."
Speaking, Idris corroborated that they took N250,000 to kill the station manager, but denied that his father paid them to carry out the job, but an unknown woman, they met around Ife-Ibadan road.
The suspects and two others had been arrested by members of the Nigeria Hunters and Forest Security Service in Ako Area of Ikire.
However, the Public Relations Officer of the state police command, Yemisi Opalola said the suspects would be arraigned in court after a thorough investigation had been carried out.