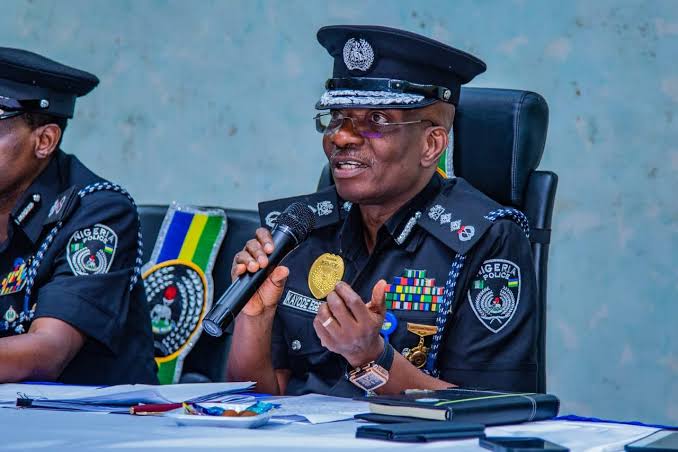 BY TIMOTHY AGBOR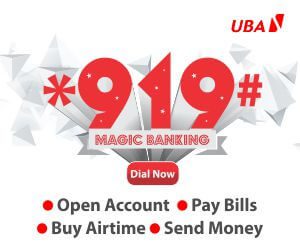 Acting Inspector General of Police, Olukayode Egbetokun, has directed Zonal Inspectors General of Police and Commissioners of Police in the 36 states of the federation and the FCT to stop attacks on food warehouses and government strategic reserve facilities.
He mandated the officers to stop looting of foodstuff and essential materials by Nigerians, saying they must, henceforth, provide round the clock security at all government warehouses as well as strategic storage facilities.
The IGP spoke at a meeting with Strategic Police Managers on the security situation in the country, following the recent looting of food warehouses and shops in parts of Adamawa State in reaction to the economic hardship in the country.
Egbetokun said, "To ensure that such attacks do not reoccur in other parts of the country, Command CP's are directed to henceforth emplace round the clock provision of security at all government warehouses as well as strategic storage facilities and never allow the repeat of the Adamawa incidents.
"It must be noted that the Force is poised to provide all necessary support to the Federal Government as it seeks workable solutions and succor to the present economic situation in the country.
"Let me also use this opportunity to commend all Commands of the Force for the most professional manner in which we managed the recent protest by the citizens and the organized Labour such that no single casualty was recorded while the protest lasted."
On protests, he noted,
"Indeed, the overall conduct of Police officers in the management of the protest should henceforth, be adopted as a template for operational control of protests across the country.
"In this vein, Commands Commissioners of Police are hereby directed to establish direct liaison and work with Labour Unions and Civil Society Organizations to ensure that Labour related protests, rallies, and similar public activities are peaceful and without incidents."
On the fight against criminality and activities of bandits and terrorists, the IGP said the Police would not leave any stone unturned in their efforts to continually suppress and decimate criminality and heinous activities of non-state actors who cause pain, and sorrow in any part of the country.
"Similarly, we will not condone deliberate and unprovoked harassment, attacks, and unwarranted killings of our Police Officers who have dedicated themselves to securing lives and property of all Nigerians.
"Every such attack or killing henceforth will be met with a commensurate and lawful force as an attack on a public officer in the line of duty is tantamount to an attack on the state. Enough is Enough.
"This strong warning is made clear again so that evil-doers, criminals, and agents of destruction in Nigeria will know that their offences against the State, its agencies, and its people will not go unpunished," he stated.
The IGP added, "I am pleased to disclose that our crime-fighting initiatives are paying off.
"Through series of covert and overt operations targeted at smashing criminal gangs terrorizing our communities all over the country, we have successfully dismantled several notorious criminal syndicates involved in organized crimes.
"Such crimes include armed banditry, insurgency, armed robbery, kidnapping, gun running, cattle rustling etc.
"This has resulted in the arrest of 986 armed robbery suspects, 377 kidnap suspects including bandits, 848 suspects of homicide, 297 suspects for possession of prohibited firearms, 517 suspects of rape, defilement and other sexual offences, 874 suspected cultists, and 5,281 suspects for various other offences."