Though Jide Kosoko's wife, Henrietta, was buried last Saturday in Delta State, it is still like a nightmare to some of her colleagues in the movie industry.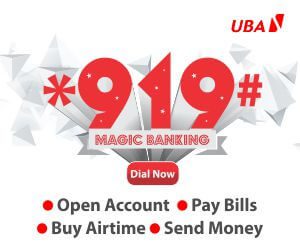 Kayode Olasehinde, popularly called Pa James, told The Point in a telephone conversation that her death was a painful one and hard to believe.
He said, "I couldn't leave home when the news got to me. God created her in such a way that she loved everybody around her. If she agreed to work with you, she would do the work well. She didn't care if it was Jide Kosoko's production or another person's job."
While noting that they worked together many times on the productions of Wale Adenuga, 'Papa Ajasco' and 'Super Story,' he stressed that she was a fantastic actress and one who made acting look real.
"The last time I saw her was at a location of 'Super Story.' I even told her then that she was the wife of everybody in the industry. When Jide Kosoko was the president of our association, we used to call her the first lady.
"She was so generous to everyone. We didn't know that she wanted to leave something behind for us to remember her with when she had gone. I still find it hard to believe she is actually dead," he said.
Pa James admitted he was still not clear on what led to her death even though he heard she fell. According to him, there was a time she had a terrible accident, but she survived it.
"I want people to know that whatever we do in life is what people would say about us when we are gone. It is only a wicked person that will say she didn't leave a good legacy. You can never find her where bad things are being said about people," he added.