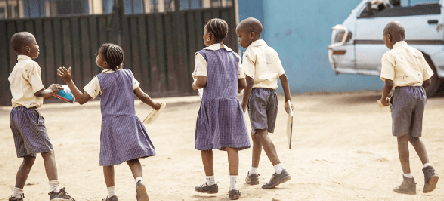 BY TIMOTHY AGBOR, OSOGBO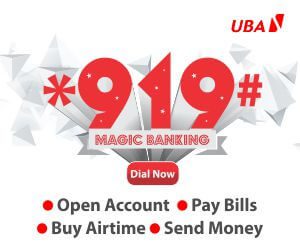 The numerical strength and enrolment in most private schools across Nigeria are expected to shrink, following the increment in costs of primary and secondary education, findings by The Point have revealed.
Many parents and guardians are groaning over the fee hike, while others are contemplating withdrawing their wards from private schools to public schools where they would pay lesser fees.
Aside from primary and secondary schools, most higher institutions of learning have also announced a hike in fees amid worsening inflation.
Parents said their desperation and struggles to give their children quality education were under threat as they had received notice that their children's school fees had been increased.
As students prepare to go back to school for the commencement of a new academic session this September, parents lamented that the removal of fuel subsidy had brought inflation in all sectors and also affected school fees, cost of books, uniforms, transport, even when their earnings had not increased.
In an interview with The Point, a parent, Jide Dada, a commercial transporter in Osogbo, capital of Osun State, said everything was getting out of hand in the country and that the primary and secondary private school his two children were attending had notified him of an increase in their school fees, text books, uniforms and other payable fees.
Dada explained, "My wife and I have been struggling to ensure that our two children get good education in a private school. But, with the way things are going, I may take them to a public school because things are already getting out of hand. The private school said I would no longer pay the sum of N25,000 for my son and that it is now N35,000 while his elder sister will now pay N50,000 as against the N35,000 we paid for her last session.
"These new fees do not include the text books I will buy and other accessories to prepare them for the new session. I have not been doing well ever since petrol price was increased. My wife's clothing business is not also moving well. I just pray God sustains us in this difficult period."
While calling on governments to subsidise private education, a mother of four children, Sola Adegbenro, revealed that she and her husband had been thrown into pressure on how to cope with payments of fees as their children return to schools.
"Things are very expensive in the market. Prices of text books, food flasks, sandals, shoes and uniforms have all gone up. Every new session, I try to change my children's uniform, flasks and shoes but I was surprised when the vendors were calling higher prices for me. For instance, a school bag that I bought last year August for N2,500 is now N5,500," she cried out.
On how she and her family are coping with the situation, Sola said, "We just have to make do with what is on ground. I have already told my children that they will manage their old bags, shoes and uniforms for resumption until I save more money to buy new ones for them. Thank God they are in public schools, so, school fee payment is out of my problem."
Another parent, John Aderanti, explained that he had already known that schools would increase school fees and had been saving for it by doing away with lifestyles that might further deplete his revenue base.
"He stated, "With the way things are going in Nigeria, one has to be frank with himself. Once petrol price has increased, I had already been aware that it would affect other prices and cost of things, including school fees. For instance, I pay roughly N150,000 for my son per session at a private school here in Osogbo and I have been saving for something like N200,000 even when the school has yet to formally write me for increment.
"Some of his teachers had already informed me that the school would soon announce the new increased fees. What I do now is that anything or engagements that would make me spend, I have been suspending them. You cannot see me in parties this time around and I have limited other outings."
A professor in one of the Nigerian tertiary institutions who did not want his name mentioned also lamented the hike in the fees of tertiary institutions of learning.
"You can imagine that we have to pay more for school fees and there is no increment in salary for people in the public service. In the particular case of one of my children, the school added Five Hundred Thousand Naira (N500,000) to the fees," he said.
A lawyer, Jimmy Jones, said everything had been increased but noted that parents would not have any other choice than to ensure that their wards get quality education.

"New school bag, new shoes, new uniforms, new textbooks, increment in bus fare, increment in school fees etc. These and more are what we parents are facing now. God is our strength because I cannot see my children attending public schools. So, I have been striving to ensure I save for these expenses," he said.
The pump price of premium motor spirit, popularly called petrol, was recently raised from N537 to N617 at some filling stations operated by the Nigerian National Petroleum Company Limited.
Consequently, this erratic price change is affecting virtually every other sphere of human endeavours across the country even as governments continue to appeal to Nigerians to endure the pains.